Malaysia's Opposition Leader Loses Final Appeal Against Sodomy Charges
Anwar Ibrahim, who has repeatedly called the charges a ploy to silence the government's rivals, will now start a five-year prison sentence.
Malaysia's top court has upheld sodomy charges against opposition leader Anwar Ibrahim, rejecting his final appeal in a long-running case that he has consistently called politically motivated.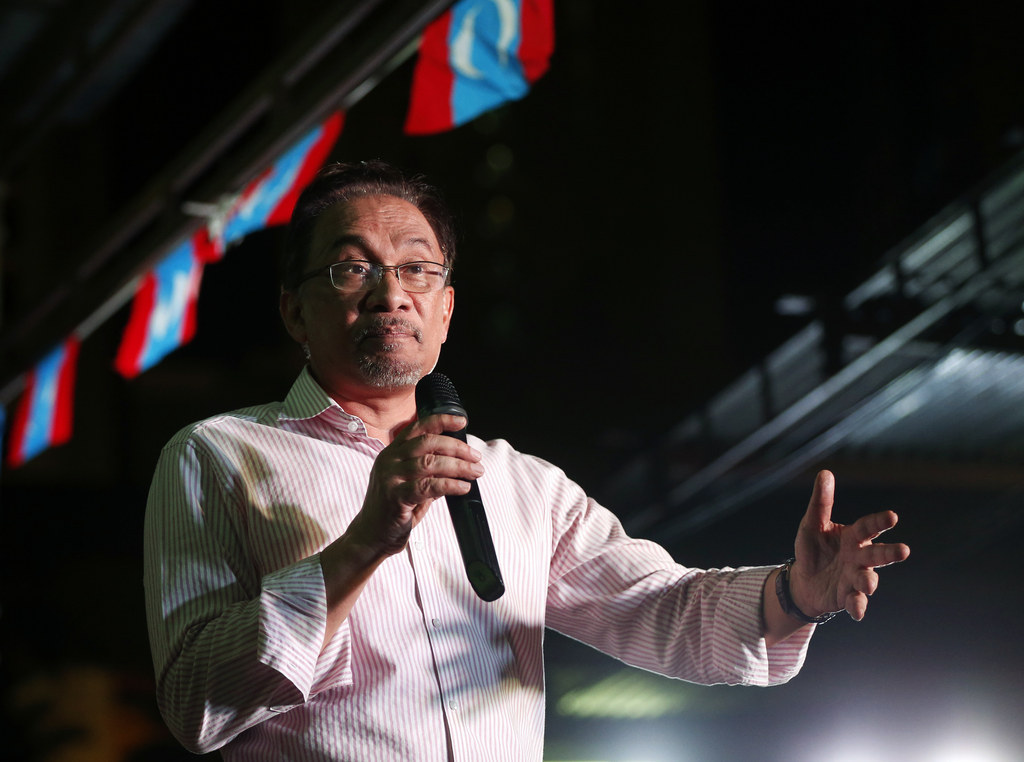 The Federal Court's judgment on Tuesday upholds a ruling by a lower court almost a year ago, which found the 67-year-old guilty of having sex with a male political aide in 2008. Anwar will now start the five-year sentence handed down by the lower court last year.
Sodomy between both homosexual and heterosexual couples is illegal in Muslim-majority Malaysia and carries a jail term of up to 20 years.
Anwar, a former deputy prime minister, leads an opposition movement that poses the biggest threat to Malaysia's Barisan Nasional coalition, which has ruled the country since it won independence from the U.K. in 1957. He has long called the case a plot to halt his political rise.
Later on Tuesday, Anwar released a statement addressed to the judges who dealt with his case, in which he maintained his innocence and said "the incident" in question had never happened. He also accused the judges of succumbing to political pressure to throw out his appeal:
In bowing to the dictates of the political masters, you have become partners in crime for the murder of judicial independence and integrity. You have sold your souls to the devil, bartering your conscience for material gain and comfort and security of office.
The White House, in a statement issued by its National Security Council, said it was "deeply disappointed" with the ruling and voiced concerns about the fairness of Malaysia's judicial system.
Anwar also served six years in jail for sodomy and corruption after being ousted as deputy prime minister in 1998, the BBC reported. After being freed in 2004, he went on to lead his three-party opposition alliance to big gains in the 2008 and 2013 elections.