Malaysian Cartoonist Arrested After Tweeting A Satirical Drawing Of Opposition Leader's Trial
Malaysia's top court made a final ruling against opposition leader Anwar Ibrahim on Tuesday morning and sentenced him to five years in jail on sodomy charges. The ruling sparked criticism of the government at home and abroad.
A Malaysian cartoonist known as Zunar has been arrested after tweeting a satirical drawing of the trial of opposition leader Anwar Ibrahim.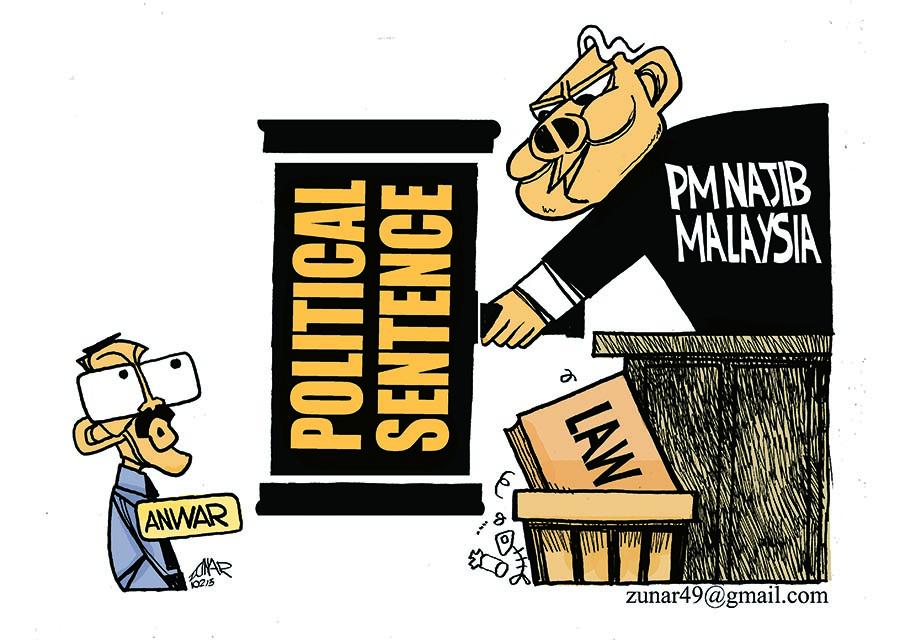 Zunar, whose full name is Zulkiflee Anwar Ulhaque, was arrested on sedition charges on Tuesday night over the tweet, Reuters reported.
Malaysia's top court on Tuesday morning upheld sodomy charges against Anwar, rejecting his final appeal in a long-running case that he has consistently called politically motivated. He will now begin a five-year jail sentence handed down by a lower court last year.
Sodomy between both homosexual and heterosexual couples is illegal in Malaysia and carries a jail term of up to 20 years. Anwar was found guilty of having sex with a male political aide in 2008.
The cartoon mocked the trial, presenting it as a political plot to quash those who oppose Prime Minister Najib Razak. Anwar has repeatedly called the trial a sham. The US voiced concerns about the final ruling on Tuesday.
Malaysian police raided Zunar's office last month and seized copies of his 2014 book about Anwar's trial, the Wall Street Journal reported in a profile of the cartoonist.
Here is the cover of that book, which Zunar also tweeted on Tuesday.