Israeli Prime Minister Suspends Plans To Segregate Israelis And Palestinians On West Bank Buses
The pilot scheme was launched on Wednesday and cancelled just hours later, after fierce criticism from both Palestinian officials and Israeli politicians.
Israel has done a speedy u-turn on a pilot scheme that would have made Palestinian and Jewish passengers traveling to the territory of the West Bank use separate buses.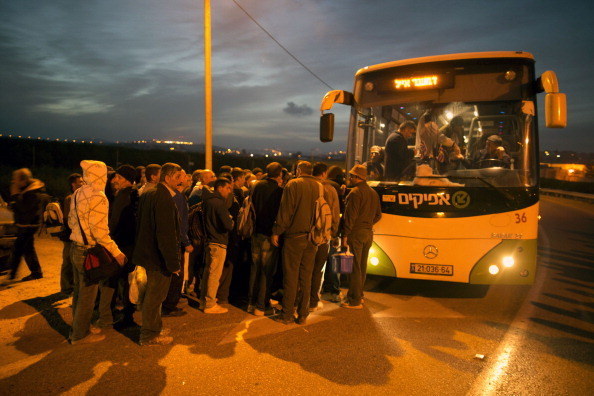 Israel's Prime Minister Benjamin Netanyahu suspended the scheme on Wednesday hours after it was imposed, following huge criticism from both Palestinian officials and Israeli lawmakers. His spokesperson tweeted this:
The three-month pilot, run by Israel's defense ministry, would have applied to tens of thousands of Palestinian workers who commute to Israel everyday for work, the BBC reported.
Under the proposed scheme, instead of being able to return home on any bus heading to the West Bank, Palestinian workers would only have been able to use buses that went via a checkpoint where they would be registered, Reuters reported. This would have created a system of separate buses for different ethnic groups.
Jewish settlers in the West Bank have called for years for Palestinians to be banned from public transport there, and have argued that their presence poses a security risk, Al Jazeera reported.
Isaac Herzog, Israel's opposition leader, condemned the scheme as an "unnecessary degradation" on Facebook. The leader of Israel's left-wing Meretz party, Zahava Gal-On, compared it to apartheid, the Guardian reported.
The West Bank is home to 2.7 million Palestinians. Israel took control of it in 1967 and has since built settlements and military checkpoints.
The settlements are considered illegal by most countries under international law. Today, nearly 500,0000 Jews live in the West Bank and East Jerusalem on land Palestinians see as earmarked for their future state.