Ghoncheh Ghavami, a British-Iranian woman sentenced to a year in prison for protesting outside a volleyball game in Iran, has had her jail term waived.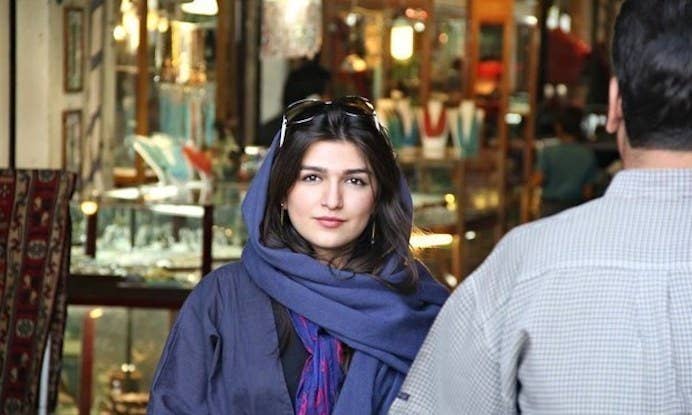 Ghavami was arrested last June outside Tehran's Azadi Stadium, where she was taking part in a protest to demand that women be allowed in to watch a volleyball match. Iran banned women from attending volleyball games in 2012, saying that women need protection from male fans.
Ghavami was held without charge in Tehran's Evin prison for several weeks, including over 40 days in solitary confinement, as her brother told BuzzFeed News in an interview. She also went on a "wet" hunger strike where she refused food and would only accept liquids. She was sentenced to a year in jail in November, reportedly on charges of spreading anti-state propaganda, and was released on bail soon afterwards pending a decision by the Court of Appeal.
We welcome the news that Ghoncheh Ghavami has been pardoned by the court of appeal in Iran, although we are concerned that she is still subject to a travel ban. We are following the case closely and remain in touch with her family. We continue to have concerns about due process during the trial of Ms Ghavami, and her treatment while in custody.
A spokesperson for Amnesty International, which has long campaigned for Ghavami's release, told Buzzfeed News that the court had commuted the remaining days of her prison term to a cash fine.
However, the travel ban clause in her sentence remains in place, the spokesperson said. And it is currently unclear whether the charges against Ghavani have been fully dropped, as the Guardian reported, or whether they remain in place with only her jail time waived as Amnesty's spokesperson told BuzzFeed News.
Ghavami's case has in recent months sparked criticism from the British government, as well as campaigns by her family and human rights activists. It is not clear exactly when Iran's Court of Appeal issued the pardon. The British Foreign Office was not officially told about the decision by the Iranian authorities.
Ghavami's brother had posted statements on social media earlier this week saying that the sentence had been waived.
He also posted a similar statement on the online petition for his sister's release. He did not respond to requests for comment via email and Twitter.
Iranian authorities do not recognize dual citizenship, meaning people with that status can't access consular help if arrested in Iran. Among the three Iranian-Americans currently being held is Jason Rezaian, a Washington Post reporter arrested in Iran last July, who has now been detained for over eight months. Rezaian was charged at the end of last year but was not told what the charges were, the Post reported at the time.