The Boy Who Was Almost Smuggled Out Of West Africa In A Suitcase Is Reunited With His Mother
Adou Ouattara, aged eight, was released to his mother in the Spanish territory of Ceuta in North Africa. Spanish border police found him in the case last month.
The eight-year-old boy who was almost smuggled out of his home in Cote d'Ivoire, in West Africa in a suitcase last month was reunited with his mother on Monday.
Spanish border police found Adou Ouattara during an attempt to sneak him across a pedestrian border between Morocco and Cueta, a tiny Spanish territory in north Africa last month. He was detected by the luggage scanner and this photo went viral.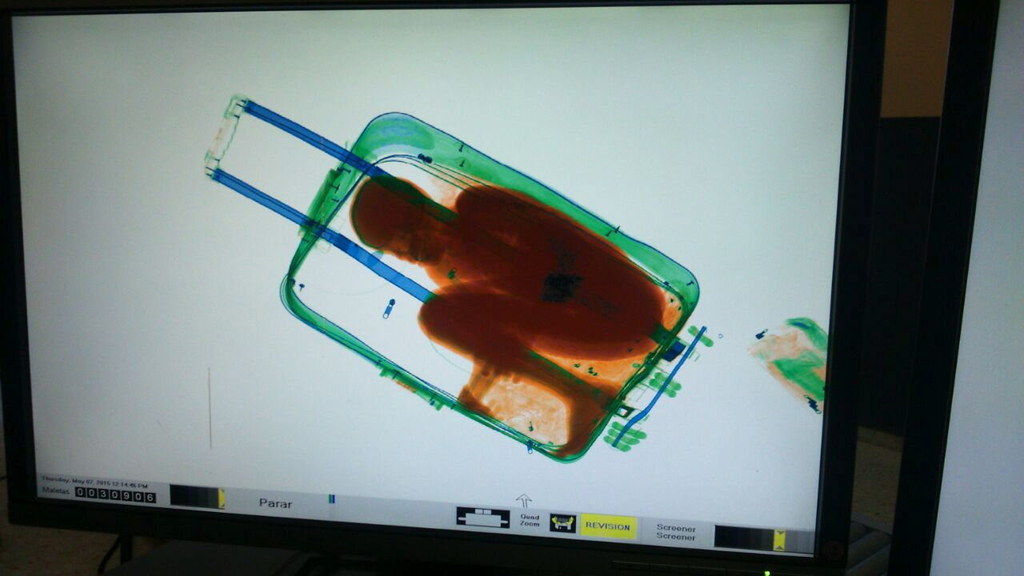 The boy was released to his mother from a youth centre in Ceuta, where he has lived since border police discovered him. Spain has granted him a one-year residence permit, the BBC reported.
Adou's parents are married and live legally on Fuerteventura, a Spanish island. They had previously applied to the Spanish authorities to get Adou to join them, but their request was turned down because they fell just short of the €1,331 ($1,500) monthly salary required by law to do so, the Spanish newspaper El Pais reported.
His father had been held in custody since the smuggling attempt but was released on bail in Ceuta late on Monday, reuniting the family for now, the Associated Press reported.
Adou, who is from the Ivory Coast, was carried across the border in the suitcase by a Moroccan woman who remains in custody. Adou's father did know about the suitcase smuggling attempt and is the victim of people traffickers who said they would reunite him with his son, his lawyer told the Associated Press.