At around midday in Nigeria on Tuesday, a tiny book group started calling on people to tweet about some of the discrimination that women routinely face. They used the hashtag #BeingFemaleInNigeria.
Within a few hours, and at the time we published this story, it was the top trending topic in the country. While most of the tweets were by women, they were also being shared and retweeted by men.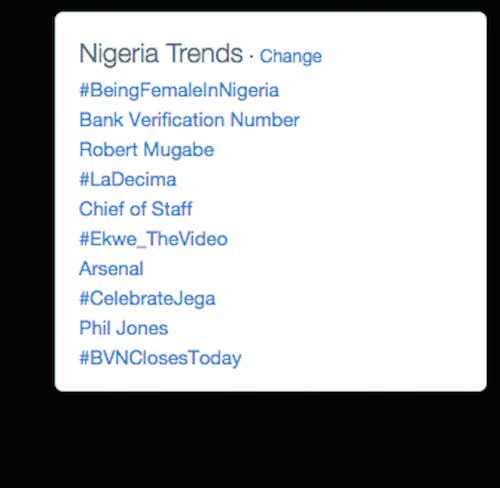 The Abuja book group who started the hashtag comprises only around 15 people, Florence Warmate, one member of the group, told BuzzFeed News.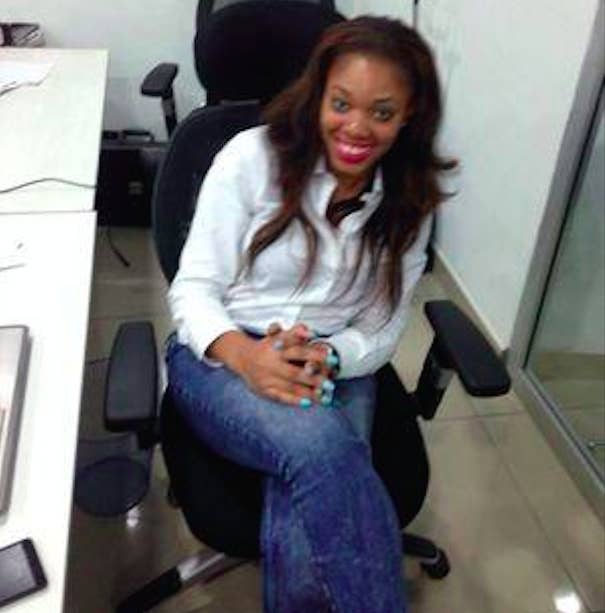 The book club of 10 women and 5–6 men had met on Sunday night to discuss their book of the month, but ended up sharing stories about how the women had been discriminated against, Warmate told BuzzFeed News in a phone interview.
"We all started discussing our experiences, and then we thought, 'This should go to a wider group,'" she said, adding that the group then agreed to start tweeting with the hashtag #BeingFemaleInNigeria at midday on Tuesday. "If no one talks about it, it just escalates, and it becomes a normal thing that happens to everyone. So we wanted to spread this fire."
The tweets touched on experiences that women in Nigeria say are common, such as male waiters treating male and female customers very differently.
And staff at upscale hotels assuming that young women who turn up or leave alone are escorts.
Many of the tweets referred to relationships and the pressure to get married, including complaints that landlords are wary of renting to single women because they worry about the men they might bring home.
Others talked about being discriminated against at work.
Or even on the way to work, for example when dealing with the hawkers who sell newspapers and magazines to passengers stuck in traffic.
Men, including these two from the book club, added in their observations too.
Meanwhile, some people denounced the tweets as man-bashing, or said the women were focusing only on the negative.
Warmate said such people had misunderstood the point of the campaign, which wasn't about criticizing men, but just about trying to help men and women be equals.
"Some people are saying we are trying to be negative ... but we are just trying to open people's minds," she told BuzzFeed News.