A Mediterranean Hospital Is Getting People To Donate Flowers To Honor Drowned Migrants
A hospital on the tiny European island of Malta took 24 corpses into its mortuary on Monday after a boat carrying at least 650 people capsized off the Libyan coast.
A boat carrying migrants to Europe capsized off the Libyan coast on Sunday and left at least 650 estimated dead, the Italian Prime Minister said. It was the worst in a string of shipwrecks this year, as tens of thousands of people attempt the crossing.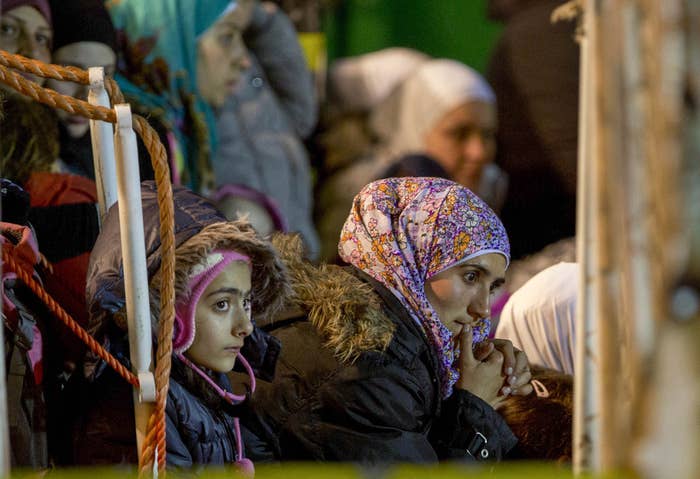 Only 24 corpses have so far been recovered, The Guardian reported on Monday. They were taken to a mortuary in a hospital on the tiny island of Malta. Here's where Malta is.
Ivan Falzon, the CEO of the Mater Dei Hospital, put up this Facebook post asking people to donate flowers to honor the bodies. His post rose above ongoing squabbles across Europe about how much help migrants fleeing for Europe should get.
People were sending flowers by Monday night. Here's what one journalist tweeted.
And this tweet shows you how many bouquets there were by Tuesday morning.
Malta's president, Marie Louise Coliero Preca, even visited on Tuesday with flowers and thanked Falzon for making the whole thing happen, the English-language newspaper Malta Today reported.