The trial of Megumi Igarashi, a Japanese artist known for making models of her vagina, began on Wednesday in Tokyo. She faces obscenity charges.
The artist's trial started in Tokyo District Court, and she denied the charges, according to the Tokyo Reporter. Igarashi, also known as Rokudenashiko or Nashiko Rokude, tweeted news coverage of the trial.
Igarashi was charged last December over a 2013 crowdfunding campaign to make a two-meter-long kayak based on a mold of her genitals. In her fundraising video, she called it a "pussy boat."
She was charged with sending her donors CD-ROMs containing data for making 3D prints of her vagina, the Guardian reported in December. The data allowed people to make 3D prints of the boat modeled on her vagina, the Japan Times reported.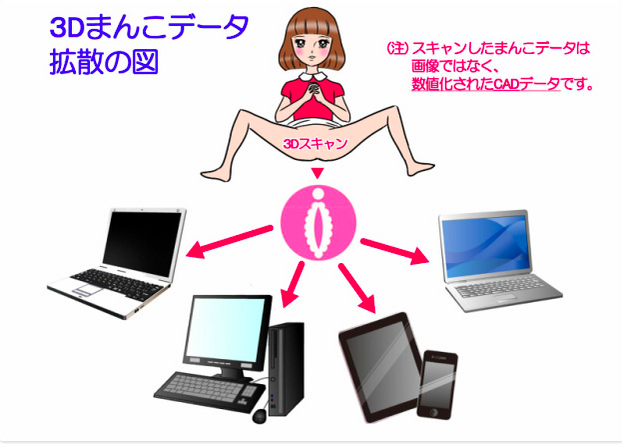 Igarashi says she makes models of her vagina — and puts vagina motifs into objects like lampshades — to break down the taboo surrounding female genitals in Japan. She says there isn't a similar taboo around penises.
She also produces comic books and hosts workshops that teach women how to make models of their own vaginas.