People Are Upset With Rob Lowe After He Tweeted About The Paris Attacks
"Oh, NOW France closes its borders."
Actor Rob Lowe is not everyone's favorite person on Twitter right now after posting some of his thoughts on the attacks in Paris.
He started out by tweeting "Vive La France!"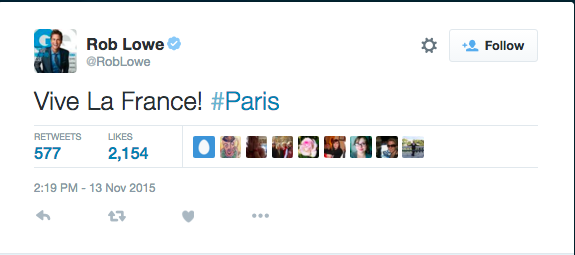 But then posted about France's borders, which a lot of people took to mean that Lowe is against Middle Eastern refugees seeking solace in Europe.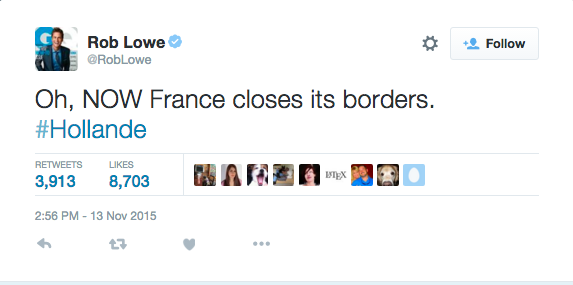 It also seems like he is not the biggest fan of French President François Hollande.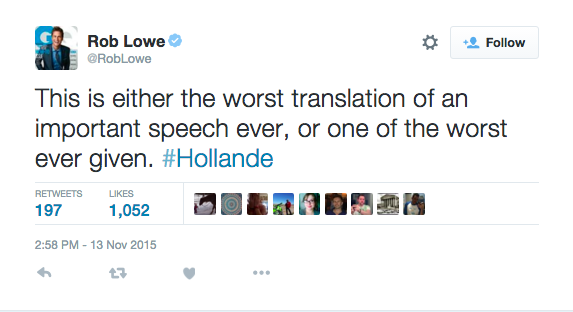 Some people are pretty upset.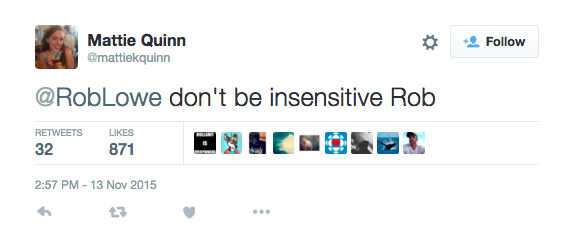 It's getting personal.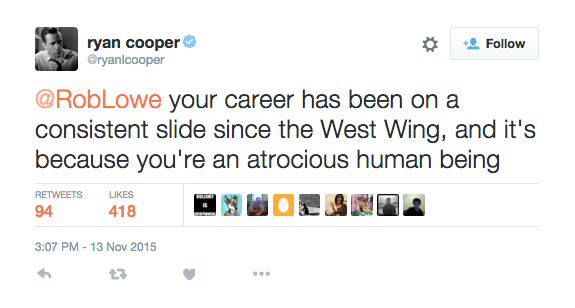 Rob's follow-up tweets haven't mentioned his border comments.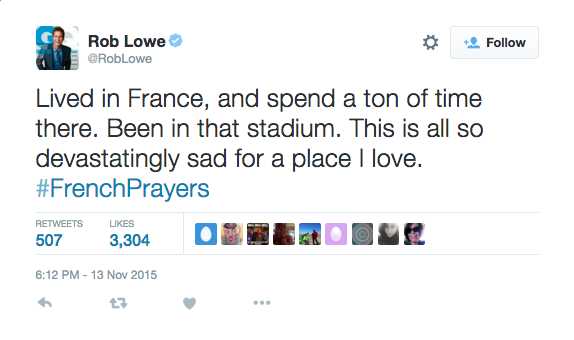 But he did apparently respond to some people who might have not understood his first tweet.