Designer Marc Jacobs has been responding to people calling him out for cultural appropriation — saying they were "narrow-minded" and arguing that he doesn't "see color or race" — after he showed his collection at New York Fashion Week on Thursday.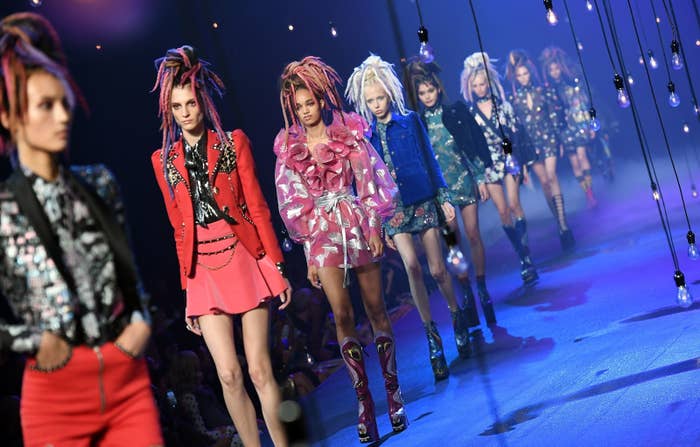 But the images of white models in fake locs have angered people, who are saying that it reeks of cultural appropriation.
Many didn't understand why more black models weren't included, since the hairstyle is one worn predominantly by black women.
Then there are those who have pointed out the hypocrisy of it all.
Meanwhile, on Instagram, Jacobs responded to people calling him out for cultural appropriation in the comments section of his brand account.
One user, Lizeth Pinal, said Jacobs "should've just used [sic] women of color instead of white people...or not use dreads as an aesthetic look or trend."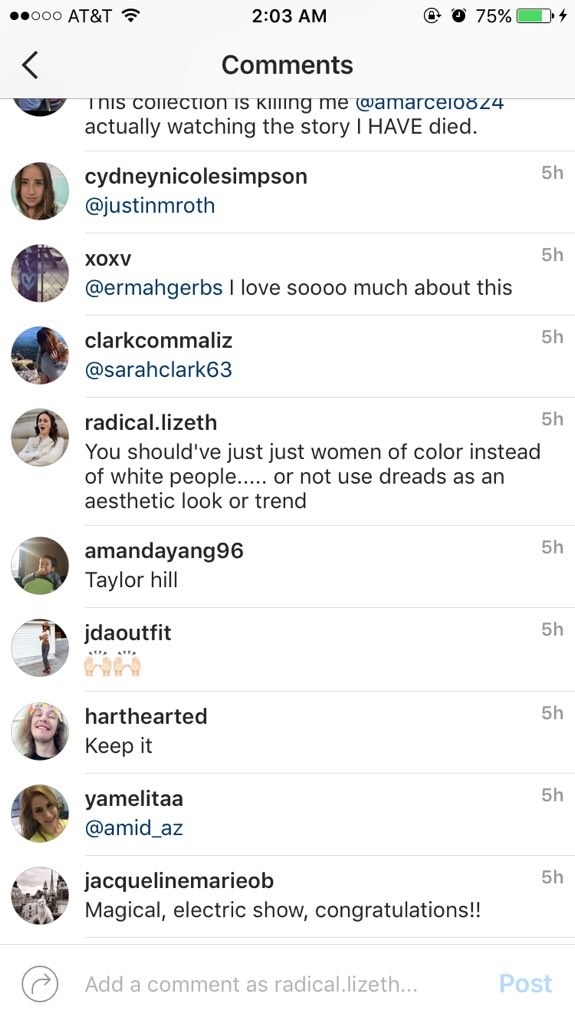 Jacobs responded by asking why the same people criticizing him don't also criticize women of color who straighten their hair, and claimed that he doesn't see color or race.
Pinal told BuzzFeed she lost respect for the designer after the exchange.
Hairstylist Guido Palau told New York magazine that the look was inspired by Lana Wachowski as well as "the '80s, raver culture, Boy George, and Harajuku."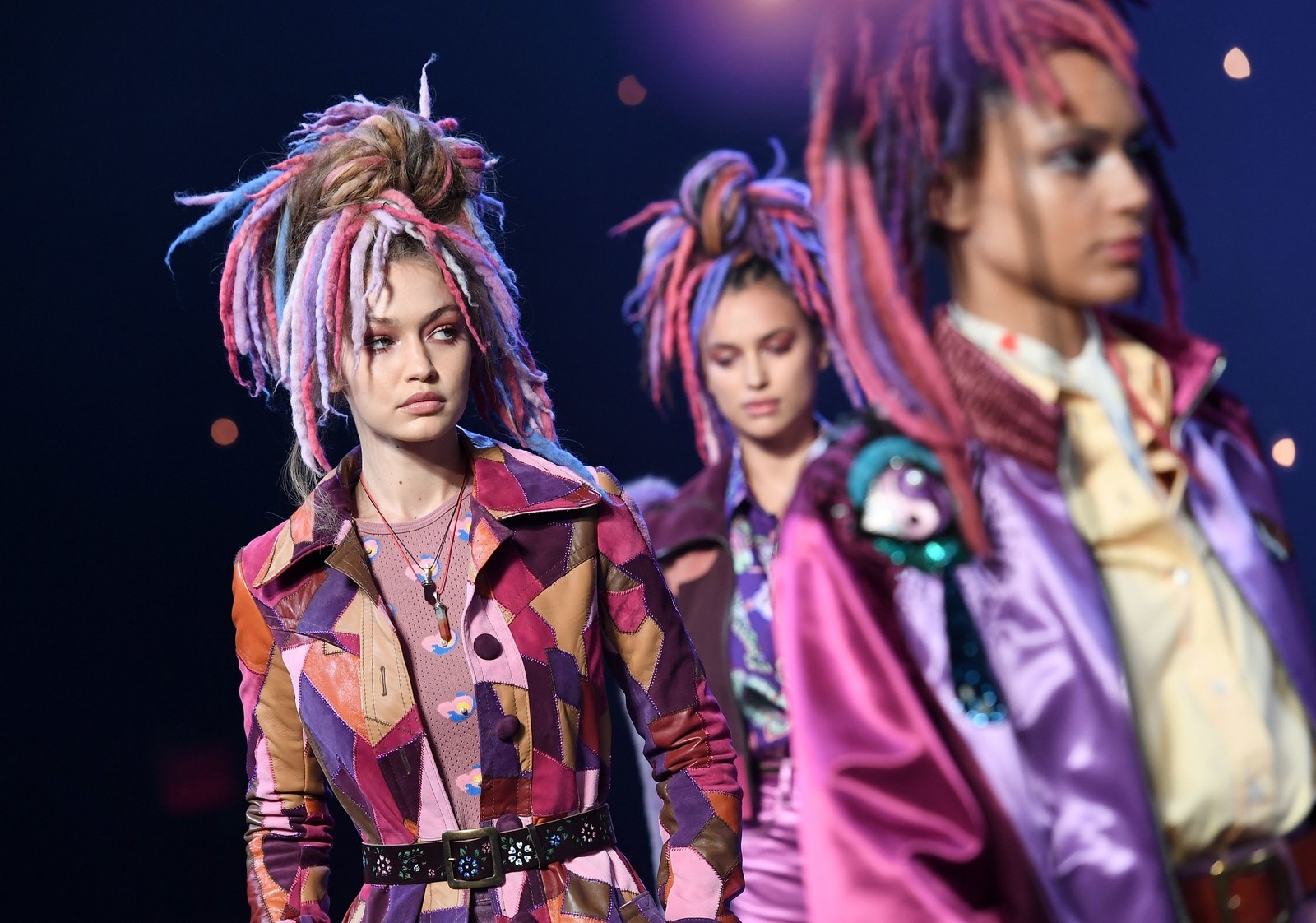 Backstage at the show, New York asked Palau about the "politics of giving everyone in the show dreadlocks." He responded with:
I don't really think about that. I take inspiration from every culture. Style comes from clashing things. It's always been there — if you're creative, if you make food, music, and fashion, whatever, you're inspired by everything. It's not homogeneous. Different cultures mix all the time. You see it on the street. People don't dress head-to-toe in just one way.
BuzzFeed has reached out to Marc Jacobs for a statement.