Fans across the globe have been posting tributes in Dolores' honor, many calling the Cranberries' music a huge part of their childhood.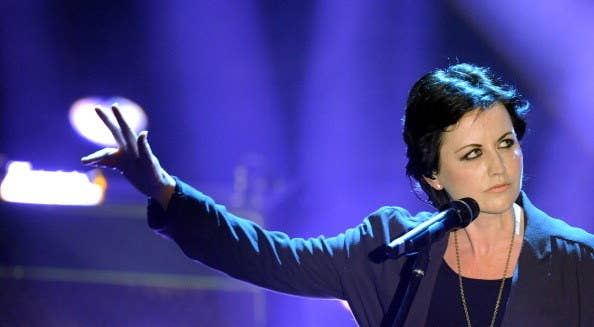 1.
"No one sounded like her."
2.
"Their music was the soundtrack to the Northern Irish Peace process for many of us."
3.
"Feeling devastated."
4.
"Thank you."
5.
"2018 is already starting off as a bad year for music."
6.
"That unforgettable voice will be missed."
7.
"A really properly beautiful voice."
8.
"It's only in hindsight that you can appreciate how extraordinary it was for her to achieve what she did."
9.
"She dreamed bigger than all of us."
10.
"What a voice."
11.
"She always had the most remarkable distinctive voice."
12.
"You brought me such joy listening to your lyrics."
13.
"She was a great inspiration."
14.
"So young and talented."
15.
"One of the greatest voices of the '90s."
16.
"'Daffodil' is still one of [the] most moving pieces of music I've ever heard."
17.
"She's the reason so many young girls saw a place for themselves in rock music."
18.
"This album was all I had for awhile. Thank you."
19.
"Dolores was every pissed off country girl dreaming of escape."
20.
"For those my age, she truly has been one of the most iconic voices of a generation."
21.
"She was always an inspiration to me."
22.
"Never forgotten, and will never forget."
23.
"You're a dream to many."
24.
"The soundtrack to my youth."
25.
"Rest in power, you wonder."