Judge Rejects Brittney Griner's Request To Annul Marriage To Glory Johnson
The WNBA star had been seeking the annulment after just 28 days of marriage.
Brittney Griner, a WNBA star with the Phoenix Mercury, reportedly had her request for an annulment denied by an Arizona judge this week after she had sought an end to her marriage to wife and fellow WNBA star Glory Johnson, a player with the Tulsa Shock.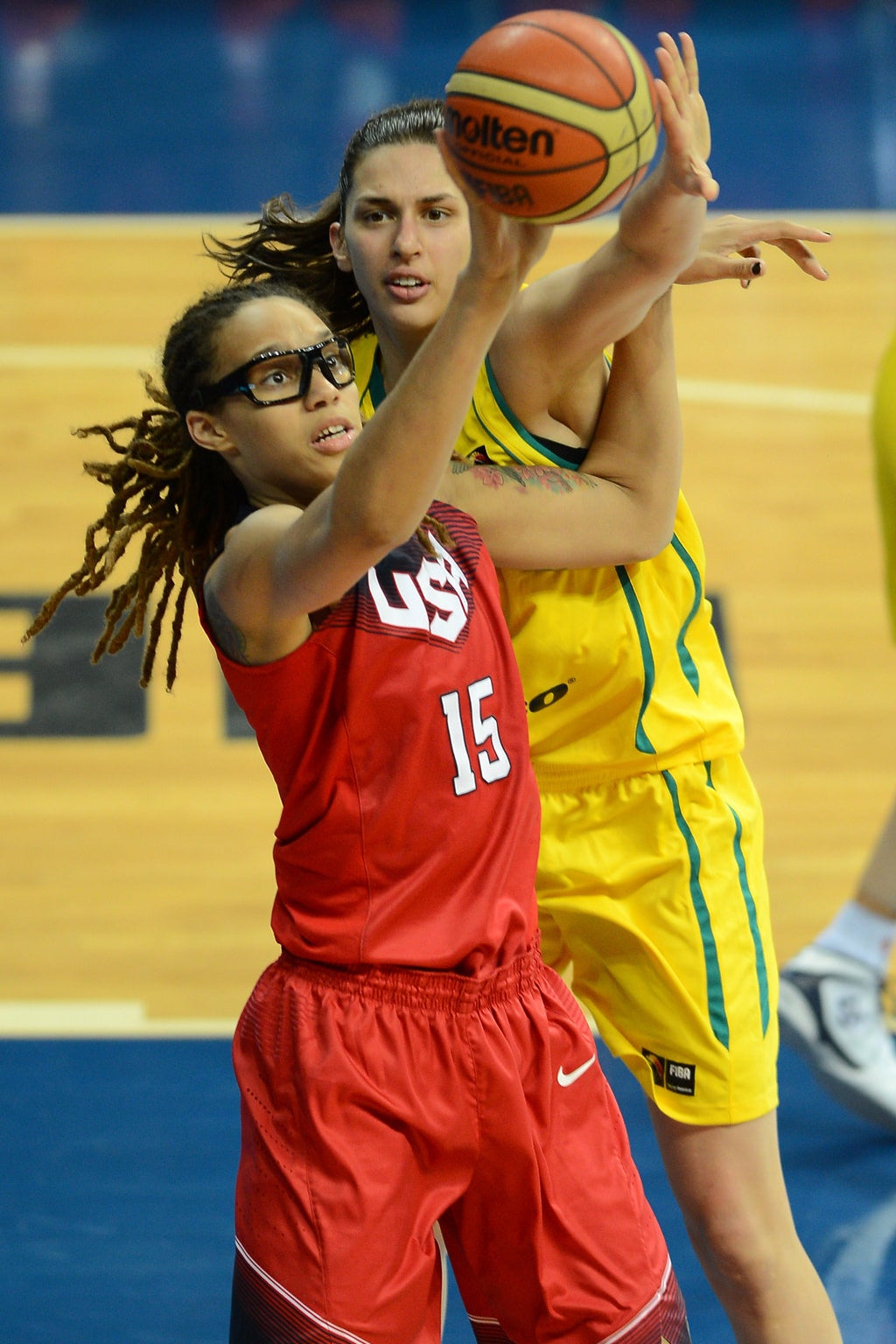 According to People, "the court found no legal basis for annulment" and ordered the case to proceed as a standard divorce involving minor children, as Johnson is pregnant.
The couple were originally married on May 8 in Phoenix, Arizona.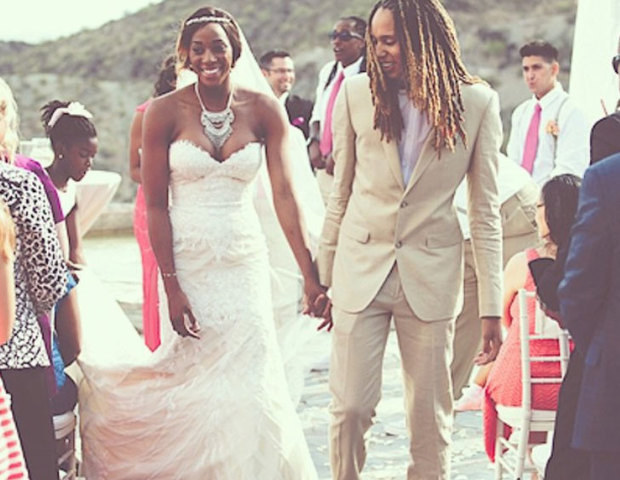 The couple seemed in good spirits when they appeared on Say Yes to the Dress: Atlanta to help Johnson find a dress for the big day.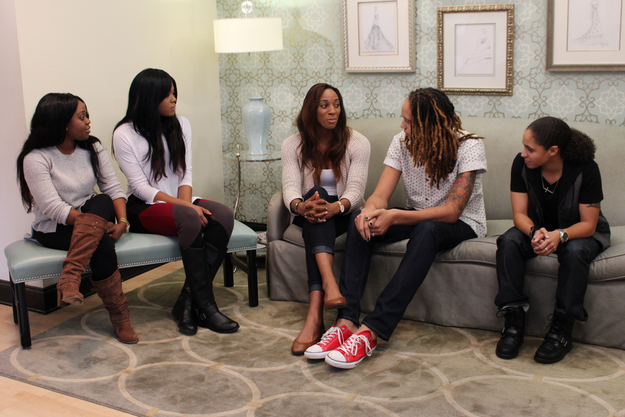 However, two weeks before their wedding, both Griner and Johnson were arrested in a domestic violence dispute. The two were suspended from their respective teams for seven games each.
Griner then filed for an annulment after 28 days of marriage. It came just one day after Johnson announced that the couple was expecting a child.
At the time of the annulment filing, Griner told People:
Last Wednesday, Glory and I agreed to either legally separate, get divorced, or annul our marriage. I can confirm today I filed for an annulment. In the week prior to the wedding, I attempted to postpone the wedding several times until I completed counseling, but I still went through with it. I now realize that was a mistake.
Griner also claimed that Johnson engaged in a sexual relationship with a man leading up to their engagement, and said she found that Johnson was also in communication with an ex.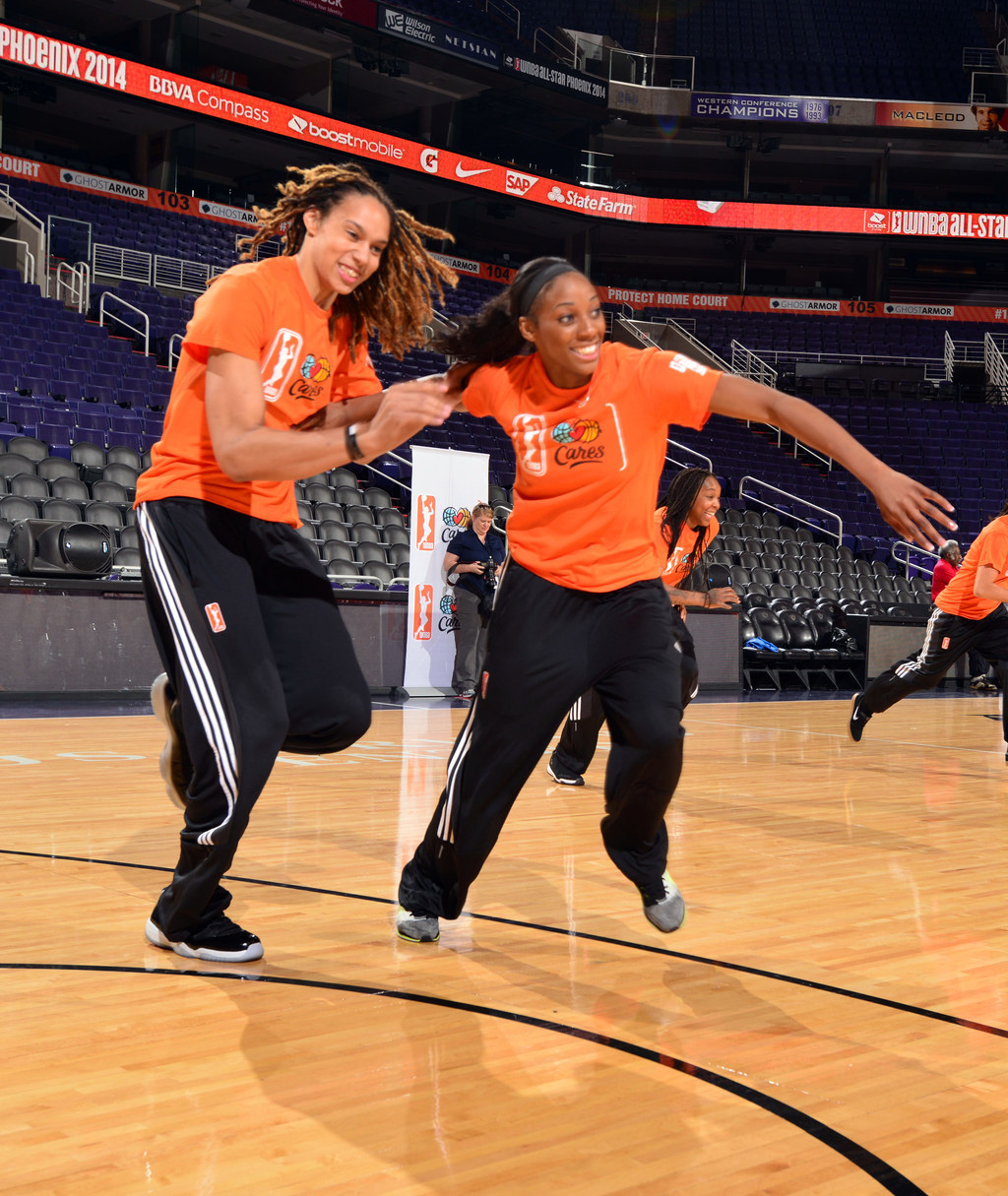 Following the judge's decision to deny an annulment, Griner told People:
I respect the judge's decision. We are moving forward with the divorce on a 28-day marriage.
In a statement to TMZ Sports, Johnson said:
I am thankful the annulment was rejected because an act of marriage did occur. Together we made life changing decisions which impacted our lives collectively, and we both should be held responsible for those decisions.
Johnson also posted responses on Instagram, saying "It's not right to proclaim to The World that someone cheated on you, without having Legitimate Proof."
And said, "Yesterday was really tough for me . . . I don't like to defend myself, but I did and this was my Morning Devotion today."