U.S. Diplomats Attacked By Settlers In The West Bank
A convoy of U.S. diplomats came under attack Friday by stone-throwing youths from a Jewish settlement.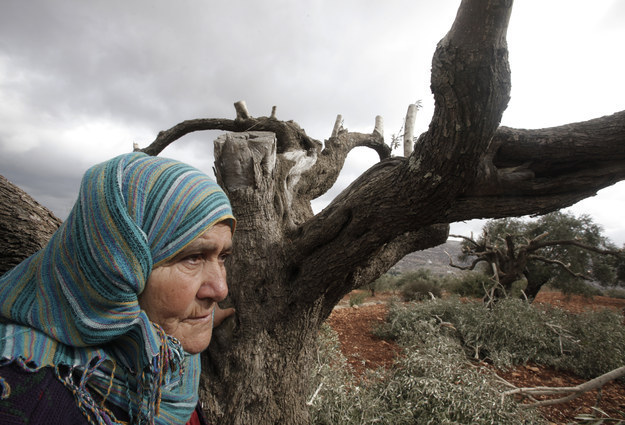 A convoy of U.S. diplomatic cars was attacked by stone-throwing Jewish settlers in the West Bank Friday, near the northern outpost of Adi Ad.
The diplomats were in the midst of a fact-finding mission, looking at local Palestinian olive groves that had been uprooted by hardline Jewish settler groups in acts of vandalism. The nearby Palestinian village of Turmus Ayya reported this week that thousands of recently-planted olive saplings had been uprooted by local settlers in recent weeks.
The convoy had just neared Adi Ad, a Jewish settlement, when it came under a barrage of stones. The U.S. Embassy said it was investigating the incident, and declined to comment.
Israel Radio reported that no one was injured, but that the rocks caused light damage to the U.S. Consulate cars. They reported that U.S. security personnel, who were armed with rifles, drew their guns to confront the assailants. The U.S. State Department, however, denies that its security officials drew their weapons.
Israeli border police confirmed to Ynet that the group from the U.S. consul had been near the settlement, adding that they had not set up proper security coordination with local defense officials.
Rabbis for Human Rights, an Israeli NGO, denounced Israel's police and army for failing to enforce the law against Jewish settlers in the West Bank.
"The lax law enforcement which has permitted settlers to attack Palestinians has also brought about a situation where diplomats are also assaulted. This is liable to lead to diplomatic tensions," read a statement released by the group Friday.
Palestinian farmers say that hardline settler vandalize hundreds of olive groves, and that the problem has only gotten worse with each year. Slow-growing olive trees, which have been grown for centuries in the ancient terraced hills of the West Bank, are often handed down through family members, and tilled by entire villages to produce oil.
Palestinians say settlers, most often youths from the remote Jewish outposts in the West Bank, intimidate them from working the land, and chop down trees worth hundreds of dollars.
Last year, the U.N. reported that Israeli settlers damaged of destroyed nearly 11,000 olive trees owned by Palestinians in the West Bank.
Yesh Din, an Israeli human rights watchdog, reported that from 2005 to 2014, there were 211 complaints filed with Israeli police in the West Bank for alleged vandalism against olive trees. Only four investigations ended in an indictment.
Sheera Frenkel is a cybersecurity correspondent for BuzzFeed News based in San Francisco. She has reported from Israel, Egypt, Jordan and across the Middle East. Her secure PGP fingerprint is 4A53 A35C 06BE 5339 E9B6 D54E 73A6 0F6A E252 A50F

Contact Sheera Frenkel at sheera.frenkel@buzzfeed.com.

Got a confidential tip? Submit it here.