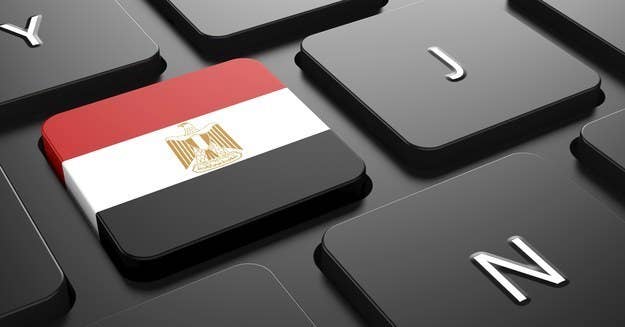 The U.S.-based Blue Coat company has issued a statement distancing itself from a project to monitor Twitter, Facebook, and Skype in Egypt, following a BuzzFeed News report.
Egyptian officials had told BuzzFeed News that a company called See Egypt had won a tender to begin providing the government with a surveillance system that would allow them to comb through data from Skype, Facebook, Twitter, and YouTube, among others. In interviews, the Egypt-based SeeEgypt called itself a "sister company" to Blue Coat, and listed the company as one of their affiliates.
Now, Blue Coat has issued a response saying that their products are not being resold to the Egyptian government.
Blue Coat has not responded, and does not intend to respond, to any tender for a social network monitoring operation in Egypt. See Egypt is a Blue Coat reseller, but is not otherwise affiliated with Blue Coat. See Egypt has assured us that they have not bid or resold Blue Coat products to the Egyptian government for any social network monitoring operation.

Blue Coat supports internationally recognized rights to privacy and freedom of expression. We do not condone any government's use of our products to abuse the Internet privacy or freedom of expression of its citizens. We conduct due diligence in our sales process to minimize the risk of our technology falling into the wrong hands or being misused in violation of our corporate policies, including our Public Internet Access Policy.

Blue Coat sells its products to end users through more than 2,000 resellers worldwide. We require our resellers to adhere to the same legal requirements and ethical standards to which we hold ourselves.
See Egypt has not issued a response to the story. By Thursday evening, its website had been removed.