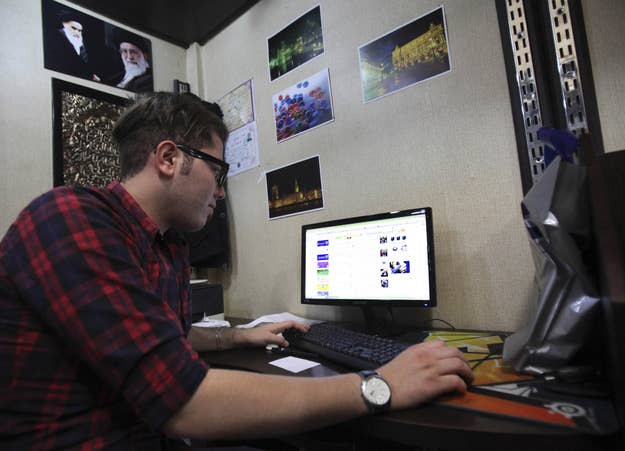 Iranians were surprised to discover Monday that for the first time in years they could get online without using complicated software to bypass their country's firewalls.
In 2009, Iranian authorities blocked social networking sites including Facebook and Twitter after they discovered that people were going online to organize for the Green Movement protests against the Iranian regime. Many turned to virtual private networks (VPNs) to get online.
On Monday, a few of them took to Twitter to celebrate.
Thomas Erdbrink, of the New York Times, was also excited to get free access online:
The newly granted access comes three months after elections in Iran saw the rise of a more moderate leadership, led by current Iranian President Hassan Rouhani. HIs administration has vowed to liberalize the internet, and improve access online for all Iranians.
Rouhani appears to have shown his appreciation of Twitter as a medium, with the account @HassanRouhani announcing important diplomacy, including a meeting with British Foreign Secretary William Hague. The account has not been verified.
Iran's Foreign Secretary Javad Zarif, recently told CNN's Christiane Amanpour that he tweets from the account @JZarif and was subsequently verified. He's been using Twitter to keep the world updated of his activity for months. (And to wish Jews a happy new year.)
Many are wondering if this means that Iranians will now be able to go online and see what their own leaders are telling the world.
UPDATE:
It now seems like the free access to Facebook and Twitter was just a glitch. Just hours after a US official congratulated Iranians and noted that "free speech is a universal right," people living in Iran reported that the sites were once again closed and that they had to use VPNs to get online.