Tunisians celebrated Sunday as they voted for their first five-year parliament since they overthrew dictator Zine El Abidine Ben Ali in a 2011 revolution that inspired many countries to launch their own "Arab Spring" movements.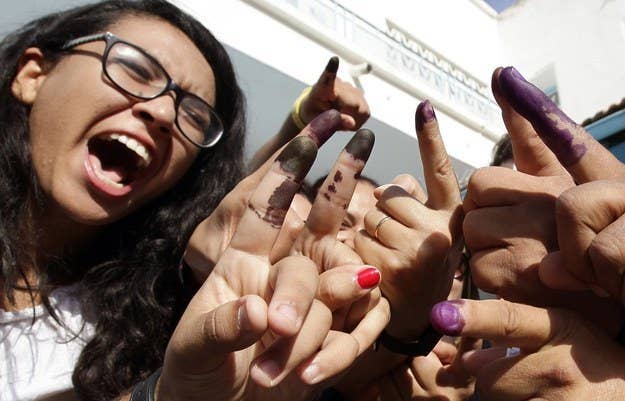 Voters will choose which groups sit in the country's 217-seat parliament, with the largest party represented forming the government. Presidential elections will be held in November.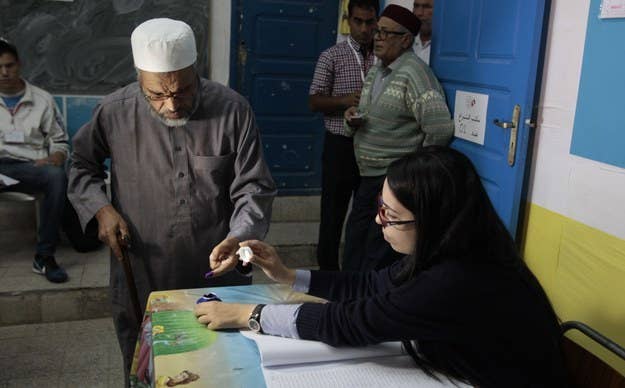 International Observers said that so far, the elections were proceeding peacefully and fairly.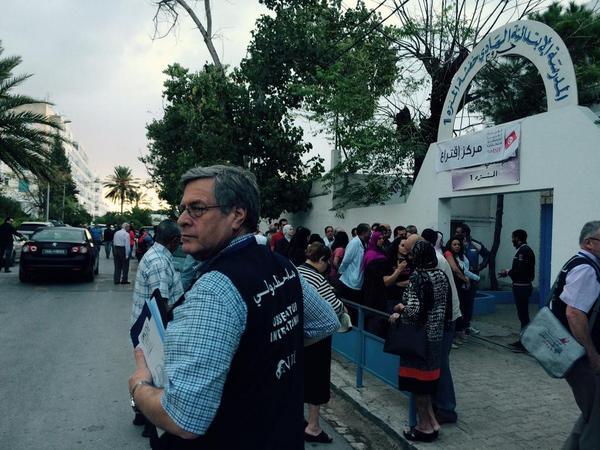 Tunisia is widely seen as a country with the best chance for transitioning into a democratic governmental process in the wake of the uprisings that challenged dictators and monarchies across the region.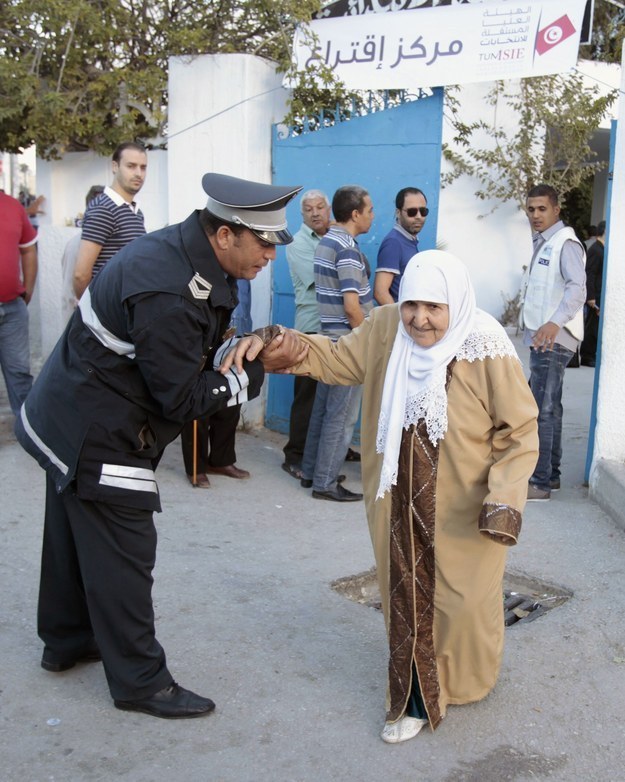 "We still have problems, it's not perfect, but this vote is definitely a reason to celebrate," said Lena Mouri, a 27-year-old student in Tunis who spoke to BuzzFeed News by phone. "We stood in line and voted like any other people in any other country."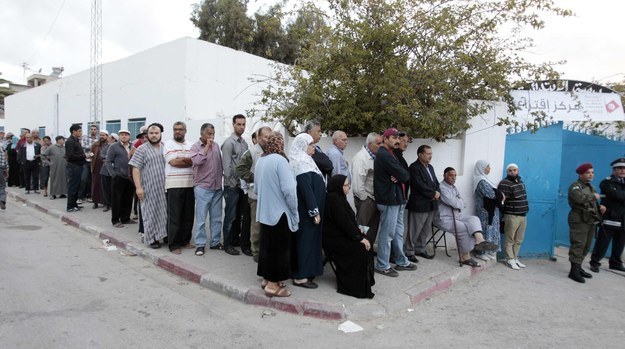 Police secured polling stations due to threats by various militant groups. Despite the threats, polling stations reported high voter turnout.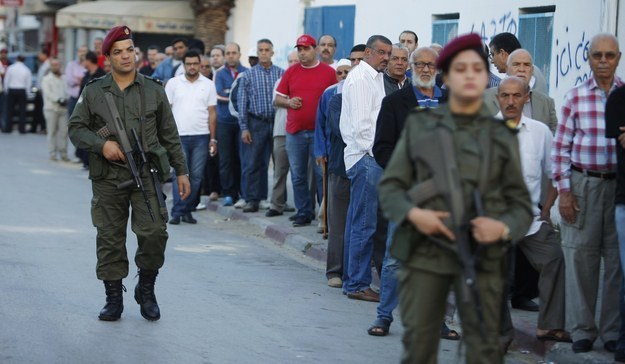 "Tunisians are proud that we have become symbols for the rest of the Arab world," said Mouri. "It is our duty now to continue our revolution, and that everyone respects the outcome of the vote."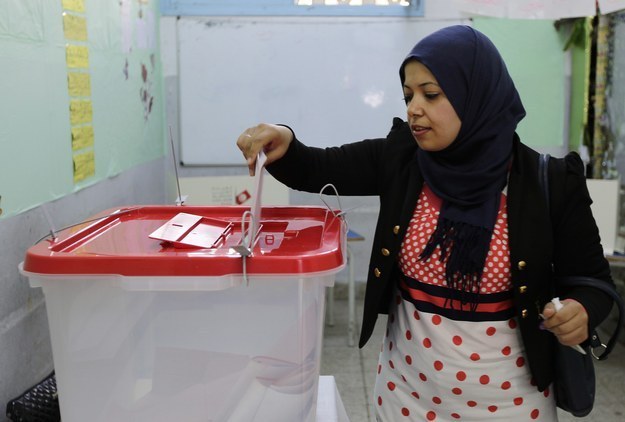 The Islamist Ennahda Party, Tunisia's largest political movement, was widely expected to do well in the vote despite complaints that they had not done enough to strengthen the economy and stem the rise of militant groups in Tunisia.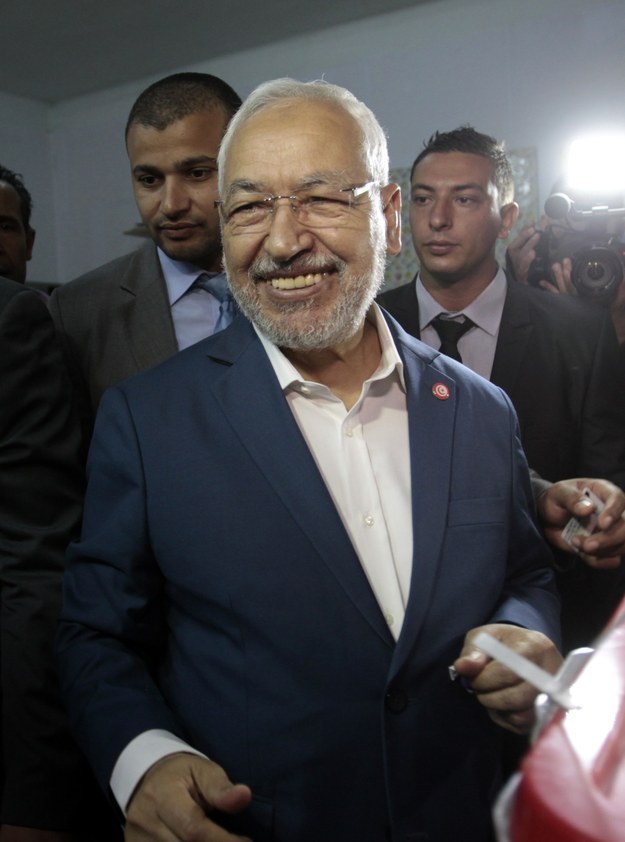 The Nidaa Tounes (Tunisia's Call) Party has been presenting itself as the strongest challenge to the Islamists, and officials from the group said they believe their party would make gains in this election.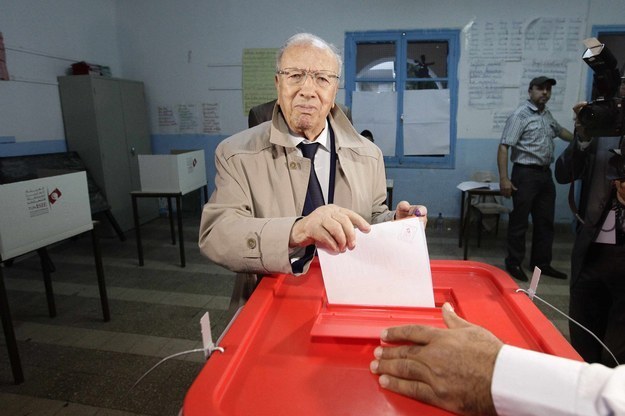 Activists in other countries who led their own Arab Spring movements said they were "jealous" of Tunisians Sunday. "We voted in Egypt but we lost our Arab Spring," said Khaled Mansour, a student in Alexandria who took part in the 2011 protests.
"While Egypt is led by a general and Libya and Syria are tearing themselves apart, Tunisians give us hope," Mansour told BuzzFeed by phone.