These Countries Are Scarily Bad At Protecting Their Nuclear Materials From Cyberattacks
A new study released by the Nuclear Threat Initiative showed that more than a quarter of countries with weapons-grade nuclear materials were not prepared to protect themselves from a cyberattack.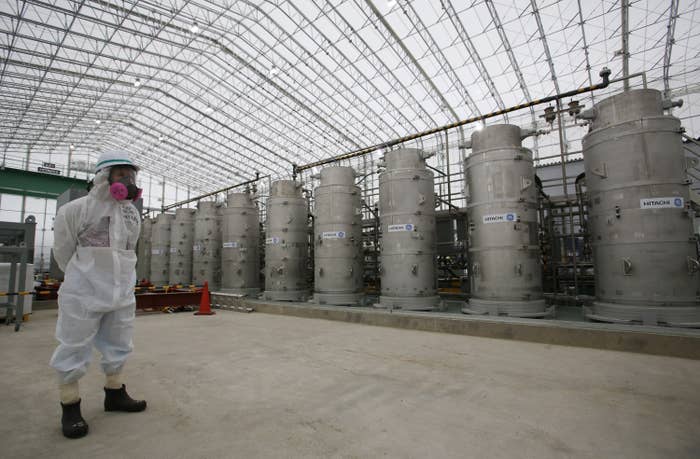 SAN FRANCISCO — Seven of the 24 countries across the world with weapons-grade nuclear materials scored a zero in their ability to protect their nuclear facilities from a cyberattack, according to a new study by the Nuclear Threat Initiative (NTI).
"A cyber attack against a nuclear facility could facilitate the theft of nuclear materials or an act of sabotage leading to a catastrophic radiation release. Yet most states are not effectively prepared to deal with this emerging threat," read the report.

In preparing its annual index assessing the security of nuclear materials around the world, the NTI included for the first time the threat of cyberattacks.
"When we first put this together in 2012, cybersecurity was just emerging as a potential issue," Dr. Page Stoutland , NTI's vice president for scientific and technical affairs, told BuzzFeed News. "But by the time we were doing it this year we thought we would be remiss not to include the threat of cyberattacks."
The NTI index authors wrote that they wanted "to determine how well states are prepared to handle cyber threats and potential acts of sabotage to nuclear facilities." In conclusion, they wrote, "the results are troubling."
Twenty of the 47 countries that the report included did not have "even basic requirements to protect nuclear facilities from cyber attacks." When assessing the risk of theft of materials from a nuclear facility, Argentina, Belgium, China, Iran, Italy, Kazakhstan, and North Korea received the lowest possible scores of a zero out of a possible four. Israel and Pakistan did slightly better with a score of one. A full list of the questions posed to each country, which include an evaluation of local laws and regulations regarding a cyberattack, are included in the index.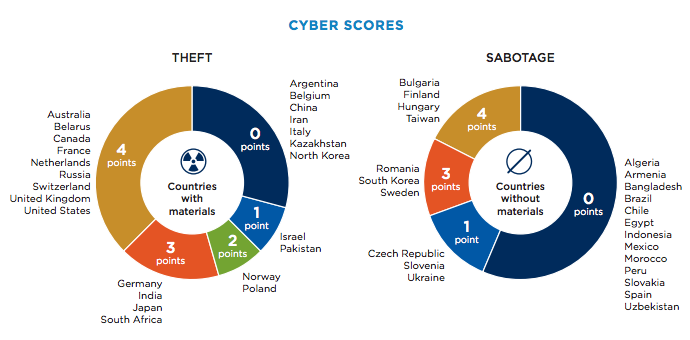 "My sense is that this area is moving so rapidly that many countries which you think would be on top of this are just getting their regulations into place," said Stoutland. Israel, he added was the only outlier in the Index, as their nuclear weapons program is an open secret, yet never publicly admitted to by Israel's elected officials. While that state probably does have safeguards against a cyberattack, said Stoutland, the NTI was forced to give them a low score as that information is not publicly available.
Sheera Frenkel is a cybersecurity correspondent for BuzzFeed News based in San Francisco. She has reported from Israel, Egypt, Jordan and across the Middle East. Her secure PGP fingerprint is 4A53 A35C 06BE 5339 E9B6 D54E 73A6 0F6A E252 A50F

Contact Sheera Frenkel at sheera.frenkel@buzzfeed.com.

Got a confidential tip? Submit it here.