There Are Reports That Israeli Planes Just Bombed Lebanon
"We have known for some time that there are efforts to move serious weaponry from Syria to Lebanon," an Israeli officer tells BuzzFeed.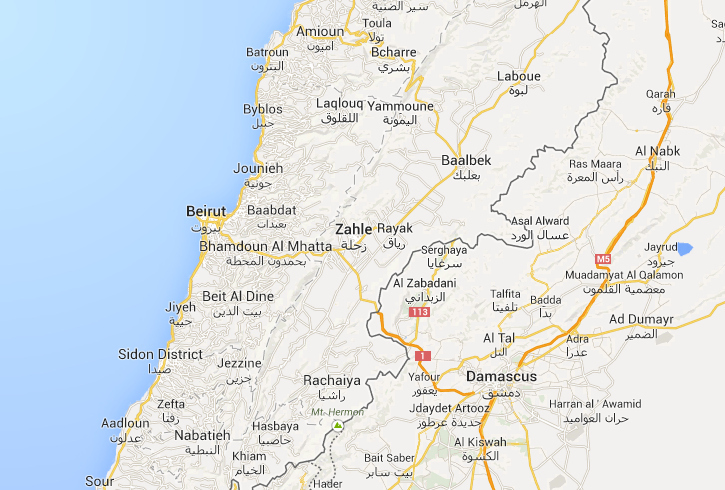 An Israeli airstrike hit a small Lebanese town near the border with Syria late on Monday, according to an official Lebanese news agency.
According to the reports, planes hit several targets clustered in the Baalbk region of Lebanon's Bekaa Valley, a Hezbollah stronghold.
An eyewitness told Al Arabiya television that Israeli planes flew at very low altitudes over the towns of Janya Brital and Nabi Chit in two separate strikes that came within minutes.
Israeli officials did not comment on the report, but a military officer in the northern command confirmed that there had been "unusually high activity" in the skies between Israel and Lebanon.
"We have known for some time that there are efforts to move serious weaponry from Syria to Lebanon," an officer in the northern command told BuzzFeed, requesting anonymity as he was not authorized to speak to the press. "Israel has made it clear that this is a situation we cannot tolerate and we have made it clear that we would respond accordingly if there was an attempt made to move weapons that we consider changing the balance of power in Lebanon."
"I can't speak about tonight's attack specifically, but in general I can tell you we have reports of weapons movements," the officer said.
Israeli officials have said that Syria's arsenal of advanced anti-aircraft and anti-ship systems poses a serious danger to Israel's army, and that they would take whatever steps necessary to stop those systems from reaching Hezbollah militants in Lebanon.
Sheera Frenkel is a cybersecurity correspondent for BuzzFeed News based in San Francisco. She has reported from Israel, Egypt, Jordan and across the Middle East. Her secure PGP fingerprint is 4A53 A35C 06BE 5339 E9B6 D54E 73A6 0F6A E252 A50F

Contact Sheera Frenkel at sheera.frenkel@buzzfeed.com.

Got a confidential tip? Submit it here.