That Time A U.S. Diplomat Tried To Talk To The President Of Burundi About Genocide On Twitter
When the State Department's human rights chief saw the president of Burundi was following him on Twitter, he deemed it an opportunity to try something new.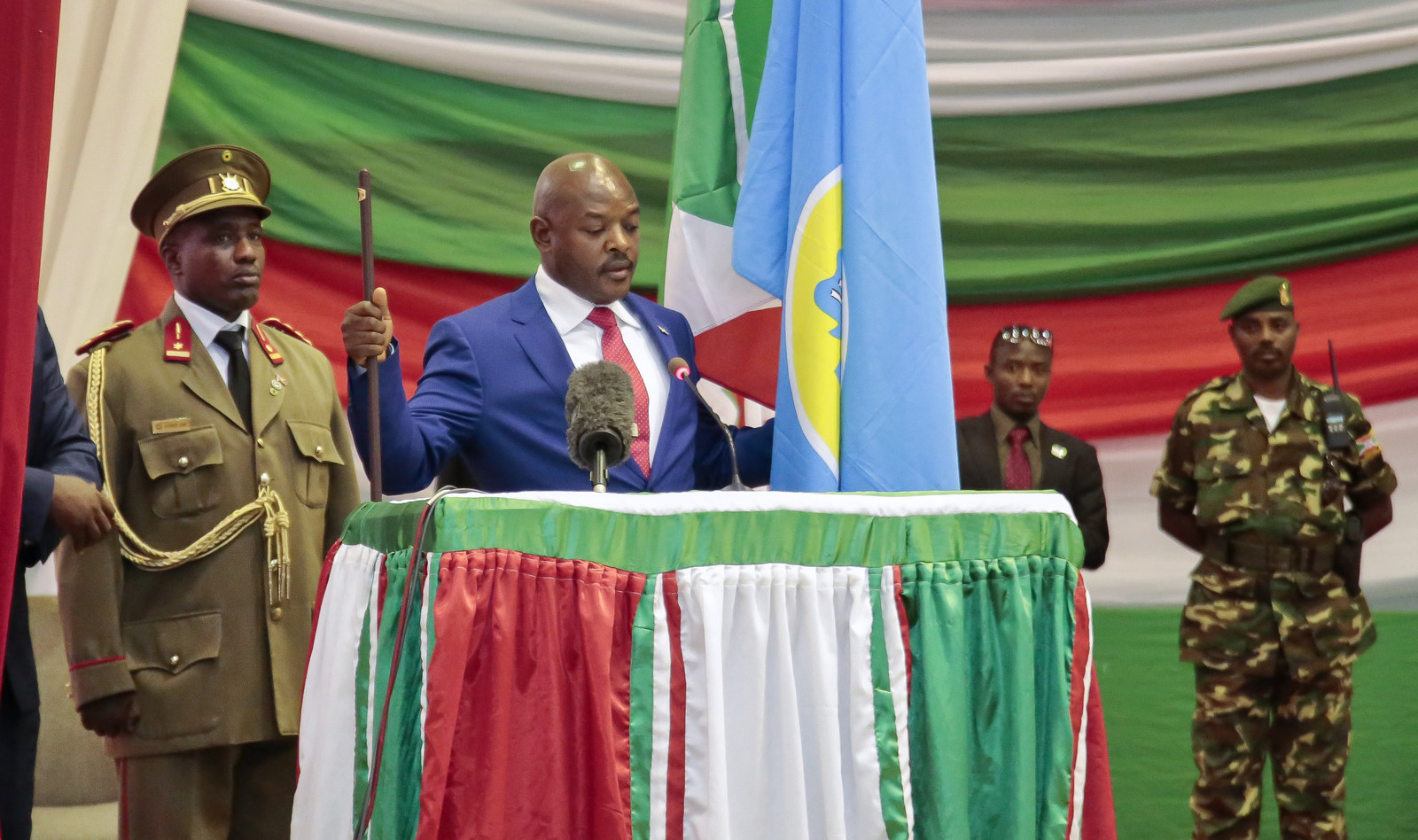 SAN FRANCISCO — When U.S. Assistant Secretary of State Tom Malinowski tweeted at Burundi's embattled president over his government's violent response to a coup attempt, he might not have expected a response.
But Malinowski, one of the more prolific U.S. diplomats on Twitter, told BuzzFeed News this week that his tweet touched off a maelstrom of protest — some would say a tweetstorm — by officials in Burundi's government.
"That may be the first time where the U.S. is trying to prevent genocide in a country that we are able to have a direct communication with senior officials in the government in question through Twitter, back and forth," said Malinowski, who serves as the U.S. Assistant Secretary of State for Democracy, Human Rights and Labor. Malinowski, who visited Stanford and Silicon Valley earlier this week to talk about the intersection of technology and human rights, said that he values Twitter's ability to offer "constructive feedback" for government officials.
Over the last nine months, the environment in Burundi has at times felt dangerously close to the civil wars of its past, with shootings, bombings and tit-for-tat violence engulfing the small, east African state. The recent round of violence began when Burundi's President Pierre Nkurunziza decided to seek re-election last April, touching off street protests that led to a failed coup attempt in May and a rebellion. Since then, security forces have launched a crackdown and accusations of mass killings of civilians have sparked fears of a genocide occurring.
Malinowski said he was the last U.S. official to meet with Nkurunziza on April 3, 2015, just weeks before the failed coup attempt. In the weeks that followed, Malinowski noticed something interesting — Nkurunziza followed him on Twitter. With official channels closed, Malinowski saw an opportunity for diplomacy.
"He only followed 10-15 people and I was one of them," said Malinowski. "I thought ok, we have a relationship on Twitter, so let's talk to each other."
The first tweets Malinowski sent tagged President Nkurunziza directly.
But instead of a response from the leader, Malinowski drew the wrath of Willy Nyamitwe, a presidential spokesman with the Burundian government.

Nywamitwe, a prolific tweeter, repeatedly challenged the U.S. diplomat. Nkurunziza, the president, never responded, even when Malinowski tried to reach him by direct message. So the U.S. diplomat settled for communicating with Nyamitwe directly, asking him in two tweets about an incident in a hospital in which Burundian police allegedly shot patients in their beds.

Malinowski never got the answers to these questions, but he did get a reaction.
"That led the majority of the Burundi twitter-sphere to attack the spokesman of the president and ask, 'why don't you have an answer?'" said Malinowski.

It's become increasingly common for diplomats — and heads of state — worldwide to use Twitter diplomacy as a way of encouraging public discourse. While State Department officials, including Secretary of State John Kerry, have Twitter accounts, they rarely tag other leaders or confront them directly over diplomatic issues.
This isn't the first time Malinowski has used Twitter to do his job. He also told BuzzFeed News about a second incident, in which an Ethiopian blogger who had once met Kerry was thrown in jail for his posts. A Twitter user flagged a photograph of Kerry and the blogger together, which prompted Malinowski to alert the State Department. "There was no other way this normal citizen of Ethiopia would have been able to get it to me directly otherwise," Malinowski said. "But through Twitter he was able to directly communicate with a U.S. government official. And that was very useful information that I was then able to get to the Secretary of State before he got to his meeting."
In the Burundian case, Malinowski's dalliance with Twit-plomacy during a moment of acute crisis may not have produced immediate results. But as of six weeks ago, Burundian citizens were still tweeting at the Burundian government official, demanding an explanation.