7 Reasons Destroying Syria's Chemical Weapons Will Be A Lot Harder Than You Think
Billions of dollars, years of work, and robots. All in the middle of a civil war.
1.
We don't know what kind of chemical weapons they have or how many there are.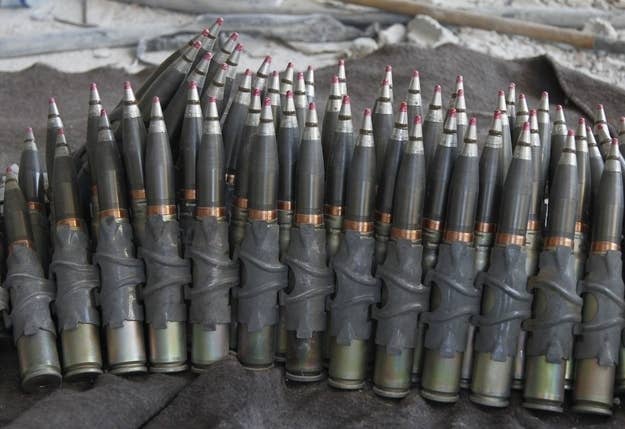 Middle East experts like to say that Syria has "one of the largest chemical weapons stockpiles in the world," but estimates of how many chemical weapons Syria has vary widely between 500–1,000 tons. We also don't know exactly what type of chemical agents they are using, though experts who have studied Syria's military closely say its likely Sarin, mustard gas, and VX nerve agents.
"We don't know what form they are in or how they have been mixed together. We don't know if they are weaponized or not. All these factors mean vastly different scenarios," said Paul Walker, director of environmental security and sustainability at Global Green and a former House Arms Services Committee staffer.
2.
We don't know how they are stored.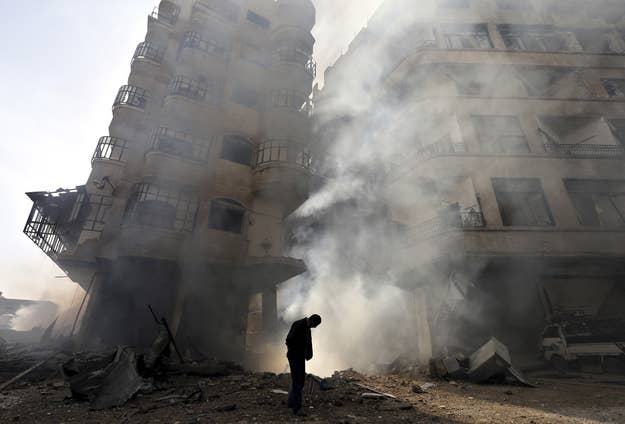 Israeli intelligence once estimated that Syrian President Bashar al-Assad had "dozens" of nuclear facilities spread across Syria. Several of those facilities used to be along the Syria-Turkey border, and near Kurdish villages near the border with Iraq. But in the last six months, weapons experts believe that Assad has consolidated the weapons into fewer, well-secured sites.
"In the last few months Russia asked Assad to transfer all chemical weapons to three to four sites," Maj. Stephane Cohen, a former Israeli Liaison Officer to U.N. Forces along Israel's northern border, told BuzzFeed. "We don't know if he got them down to that number but we believe they have been consolidated to areas mostly under his control near Damascus and in Latakia."
3.
We don't know where they are kept.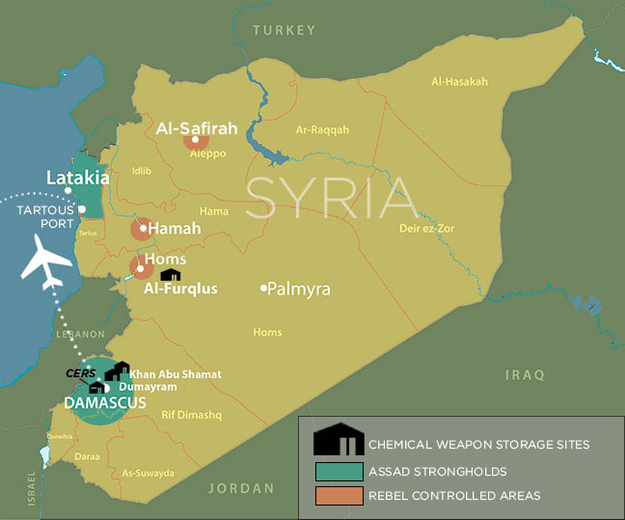 So even if some experts agree that the chemical weapons stockpiles have been consolidated, there is disagreement over where.
While the sites shown below near the capital, Damascus, and in the Latakia province are both strongholds for Assad, sites near the southern and northern borders can easily come under attack.
Experts say there could be storage sites at al-Safira, Hama, Homs, Latakia, and Palmyra. Well-known storage facilities are located al-Furqlus, Dumayram Khan Abu Shamat, and the Scientific and Research Center (Centre d'Etude et Recherche Scientifique — CERS).The CERS site, located in Damascus, is the principal facility for chemical and biological research, development and testing, and production and storage.
4.
Syria is currently in the middle of a raging civil war.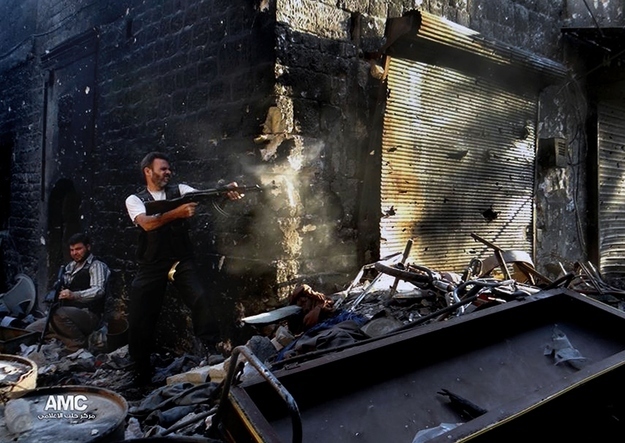 Moving disarming and dismantling chemical weapons is a tricky business. The first step is for weapons inspectors to come in and assess the various stockpiles and form a plan of action. But given the current conditions in Syria, it's nearly impossible to freely move about, much less run a complex logistical operation.
"How will we be able to assure the safety of the inspectors and then of the teams involved?" said Walker. "Their work is already dangerous without having to plan for the volatile events of the civil war in Syria."
5.
Destroying chemical weapons costs a lot and takes a long time.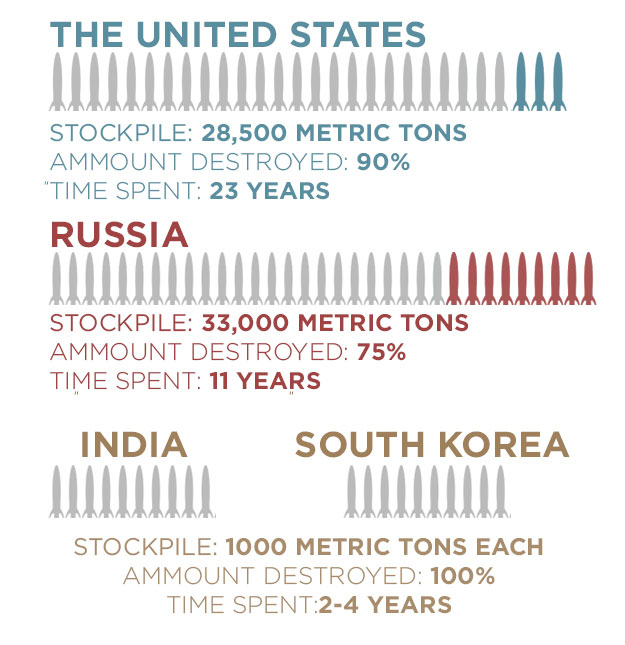 A range of experts estimate that it could take more than four years and up to $2 billion to safely destroy all of Syria's chemical weapons. Those figures are based on other countries who have destroyed their own chemical weapons capabilities, including the U.S., Russia, India, and South Korea.
The U.S. has destroyed 90% of its stockpile of 28,500 metric tons and it has taken 23 years. The Russians have destroyed 75% of their 33,000 metric tons since 2002. South Korea and India both had stockpiles of about 1,000 metric tons, which they destroyed secretly and it took them two to four years.
6.
Actually destroying the weapons is an incredibly painstaking, technically complex process, involving robots.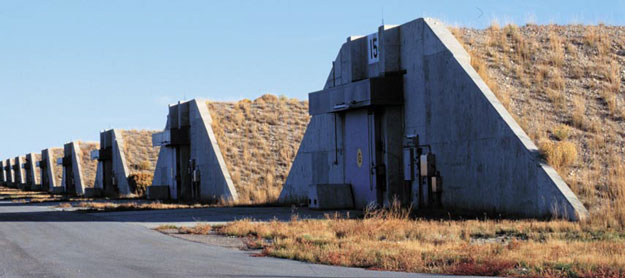 Once the long and complicated inspections process is complete, and all the member-states from the Organization for the Prohibition of Chemical Weapons agree on the size and location of Syria's chemical weapons stockpiles, the actual dismantling can begin.
Walker said that in the U.S., the remaining chemical agents used for weapons are sitting around well-organized in massive barrels that "basically look like beer kegs," and which can safely be destroyed in a chemical process. But if the chemical agents have been weaponized — which definitely seems to be the case in Syria — they first have to be separated from the "live agent" or explosive.
That task usually involved not just a robot, but a massive secure structure in which the robot can complete its work without exposing humans. The robot has to have a liquid furnace to burn the agent and a separate furnace to burn the weapon. Another option is to "drain" the weapon. That involves using hot water and an additional caustic chemical that reacts with the chemical agent to destroy it. Of course, some people have suggested getting rid of the chemical weapons the old-fashioned way — bombing and burning them to the ground.
"Seriously, nobody wants to do or should do what the U.S. did in Iraq in the early 1990s," said Walker, who noted that as the U.S. bombed Iraqi chemical weapons facilities, winds that bore the residue to surrounding areas affected hundreds of thousands of U.S. soldiers and Iraqi nationals.
"That's a very, very dangerous scenario," he said.
7.
Given all this, experts disagree whether it's really possible — or practical — to destroy Syria's chemical weapons stockpiles.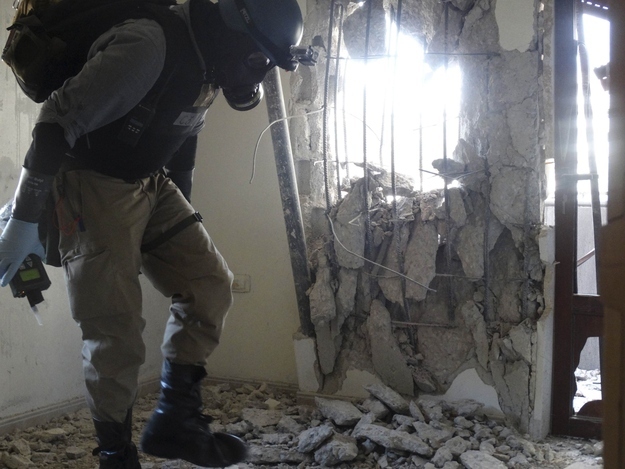 "On a scale of 1 to 10 of difficulty, I'd say it was a 10," said Walker. In addition to all the unknowns, there's also the question of whether all the interested parties would cooperate in the midst of a civil war that has killed more than 100,000 Syrians.
Syrian rebels, or Islamist groups that operate among the rebels, could decide to attack inspectors or those dismantling the chemical weapons. Fighting between the Syrian army and the rebels could come close to areas where chemical weapons are being held and accidentally set them off. Or, said Cohen, the former Israeli liaison officer, the Syrian regime could begin a long and complicated cat-and-mouse game with the international community to hide and maintain their chemical weapons program.
"They could easily move weapons around, hide stockpiles, or hide facilities that make new chemical weapons," said Cohen. "We could see ourselves playing a cat-and-mouse game that lasts for years."
Sheera Frenkel is a cybersecurity correspondent for BuzzFeed News based in San Francisco. She has reported from Israel, Egypt, Jordan and across the Middle East. Her secure PGP fingerprint is 4A53 A35C 06BE 5339 E9B6 D54E 73A6 0F6A E252 A50F

Contact Sheera Frenkel at sheera.frenkel@buzzfeed.com.

Got a confidential tip? Submit it here.