Spy Agencies Around The World Are Digging Into Trump's Moscow Ties
Israel and at least one Western European country are investigating the claims made in a 35-page dossier about President-elect Donald Trump's ties to Russia.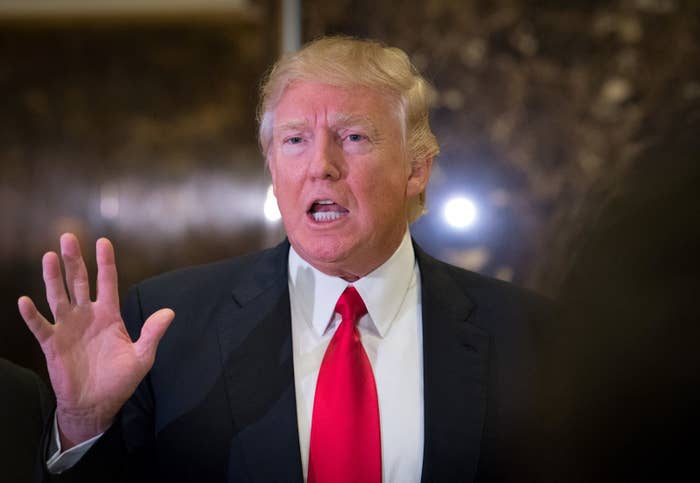 SAN FRANCISCO — The dossier alleging that the Russian government has compromised President-elect Donald Trump has not only been circulating at the highest levels of the US government, but also among the intelligence agencies of other countries, two Israeli intelligence officers told BuzzFeed News. And while the dossier's claims haven't been verified, the officers said that intelligence services from other countries have been doing their own digging into Trump's connections to Moscow.
"You can trust me that many intelligence agencies are trying to evaluate the extent to which Trump might have ties, or a weakness of some type, to Russia," one of the intelligence officers said.
Part of Israel's interest, he said, came from wanting to know how much of the intelligence it routinely shares with the Unites States might be fed to Russia.
The document published by BuzzFeed News "had been circulating for some months" among intelligence officers from various governments, one of the officers said. Both asked to speak on condition of anonymity, citing the sensitive nature of the claims in the dossier, a 35-page collection of memos commissioned by political opponents of Trump and written by a former British intelligence agent, identified in news reports as Christopher Steele.
Besides the Steele dossier, several unconfirmed reports of ties between Moscow and Trump are being circulated among Western intelligence agencies, said one of the Israeli officials familiar with the reports.
"There have been various reports about Trump's ties to Russia," the officer said in reference to other unpublished reports. "The dossier is one of them, but there are others, they make other allegations. Some are more specific, and some are less. You can trust me that many intelligence agencies are trying to evaluate the extent to which Trump might have ties, or a weakness of some type, to Russia."
In a meeting on Saturday, one of the officers showed BuzzFeed News a copy of the Steele dossier, which alleges that the Russian government has for years been "cultivating, supporting and assisting" Trump and has gathered compromising information about his finances and sexual exploits. BuzzFeed News and many other media organizations have been investigating the allegations but have not been able to verify them. The report contains some outright errors, and both Trump and the Russian government have slammed it as false.
The officer said Israel had received the dossier via a Western European ally, though he would not specify the country, arguing it was "not appropriate." The BBC also reported that the US had received the dossier via a "Baltic State," though it did not specify which one, and that there were video tapes and audio that could be used to blackmail Trump.
The officer said intelligence officials from various countries were privy to other reports, some compiled by intelligence officers, which detailed prior ties Trump might have to Russia, as well as various global business interests held by the Trump family.
The details of the Steele dossier were not independently corroborated by Israel, the officer said, and were "not likely" to be. "The number of people who would know the specific details of what happened at a Moscow hotel are so small," he said, adding that "it would be easier to tell you what was happening in [Syrian President Bashar al-]Assad's bedroom."
The officer said part of Israel's interest in the dossier — and in other intelligence on Trump's ties to Russia — stems from concern that secrets Israel shares with the Unites States might be fed to Russia.
Earlier this week, Israel's Yediot Ahronot newspaper reported that Israeli intelligence officials were questioning whether to continue sharing intelligence with the incoming Trump administration. The report said that during a recent meeting with US intelligence officials, Israel was told that the Russians had "leverages of pressure" to use against Trump. BuzzFeed News could not independently confirm that a meeting had taken place.
"According to the Israelis who were present in the meeting, the Americans recommended that until it is made clear that Trump is not inappropriately connected to Russia and is not being extorted – Israel should avoid revealing sensitive sources to administration officials for fear the information would reach the Iranians," the Yediot Ahronot reported.