Someone Tried To Hack Hilary Clinton With Fake Speeding Tickets
At least five emails were sent to Hilary Clinton disguised to look like speeding tickets.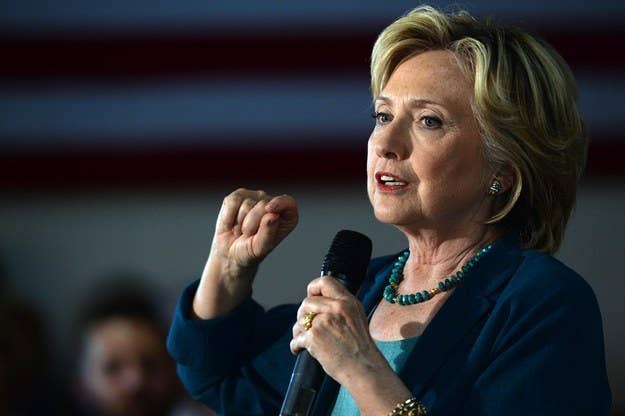 SAN FRANCISCO — New Hillary Clinton emails released by the State Department Friday reveal that on the morning of Aug. 3, 2011, hackers tried to break into her email server with five messages disguised to look like speeding tickets.
The emails, which came from a nyc.gov email address, had attachments which carried a malicious virus, according to unnamed security researchers cited by the Associated Press.
The emails, which misspell Chatham Hall as "Chatam," were sent to Clinton, who has said in the past that she has not driven a car since 1996.
Commonly known as spear-phishing emails, emails sent with malicious attachments are a popular and easy way to hack into computers by disguising a malicious file as something innocuous. Spear-phishing emails are often designed to look as though they come from a legitimate site, such as a .gov address or a popular service, such as Facebook or Paypal. Once opened, the email either misdirects a person to a malicious site designed to collect their personal information, or downloads an attachment secretly carrying malware to infect the computer.
The email sent to clinton asked her to print the enclosed ticket and send it to her local town court.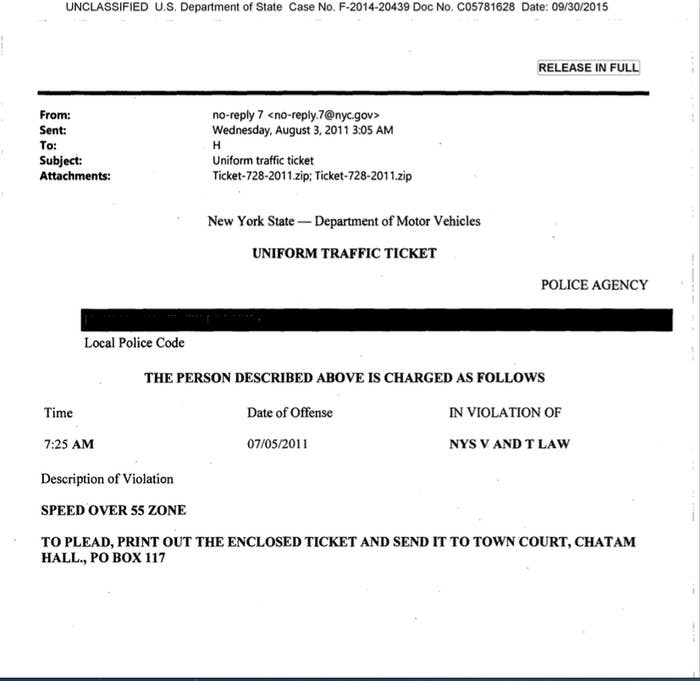 It is unclear if Clinton opened the speeding tickets sent to her account, or if these were the only spear-phishing attempts she received while Secretary of State.
Unnamed security researchers cited by AP said that malicious software attached to the emails was designed to transmit information from Clinton to, "at least three server computers overseas, including one in Russia."
U.S. officials have previously linked government breached to Chinese and Russian hackers.
Sheera Frenkel is a cybersecurity correspondent for BuzzFeed News based in San Francisco. She has reported from Israel, Egypt, Jordan and across the Middle East. Her secure PGP fingerprint is 4A53 A35C 06BE 5339 E9B6 D54E 73A6 0F6A E252 A50F

Contact Sheera Frenkel at sheera.frenkel@buzzfeed.com.

Got a confidential tip? Submit it here.