Some Syrians Might Be Voting But No One Doubts The Result
Syria's elections are widely seen as a "farce" with only one possible outcome — the reelection of Syrian President Bashar al-Assad. One of the other supposed candidates even told voters to back Assad.
In the midst of a bloody and protracted civil war, Syrians went to the polls Tuesday to vote for a new president. The problem is that the winner already has been determined.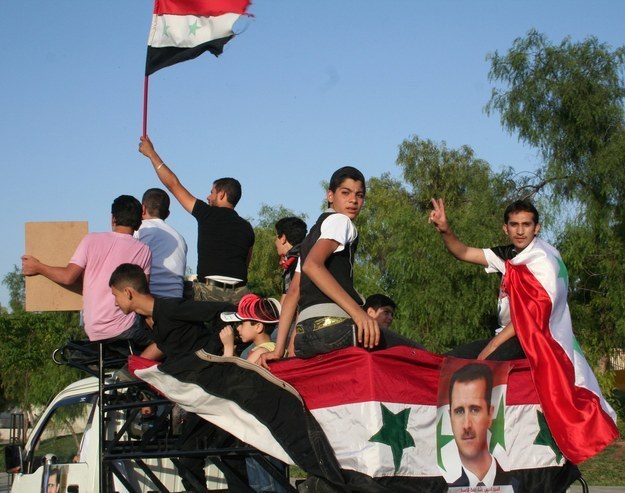 Syrian President Bashar al-Assad has been in power for 14 years, having taken over when his father, Hafez al-Assad, died after ruling with an iron fist for 29 years.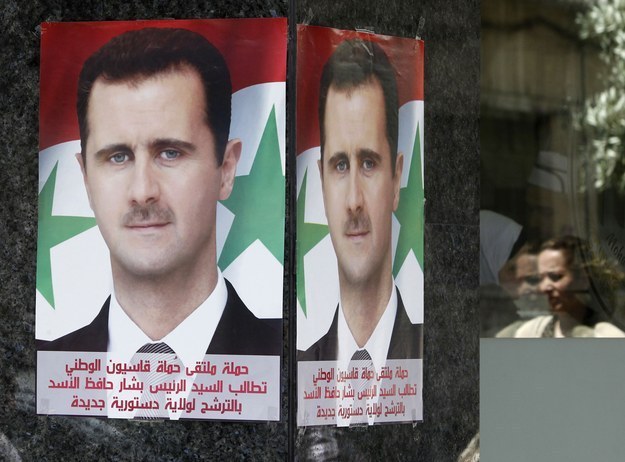 Analysts say the vote is to meant to send a message to Assad's opponents that his power remains intact. Syria's three-year conflict shows little sign of abating with over 150,000 people killed, and 9.5 million internally displaced or becoming refugees.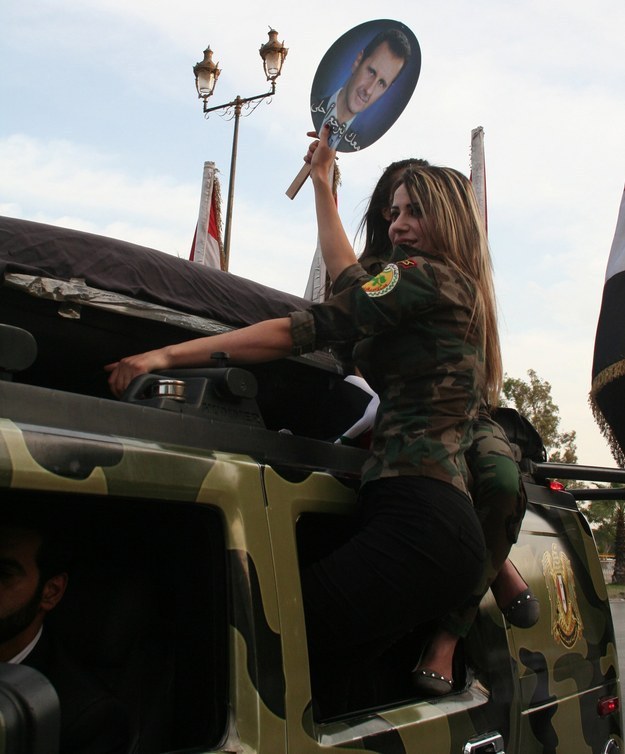 United Nations Chief Ban Ki-moon urged the Syrian government not to hold the elections, joining those who believe that under the current atmosphere a fair and free vote is impossible.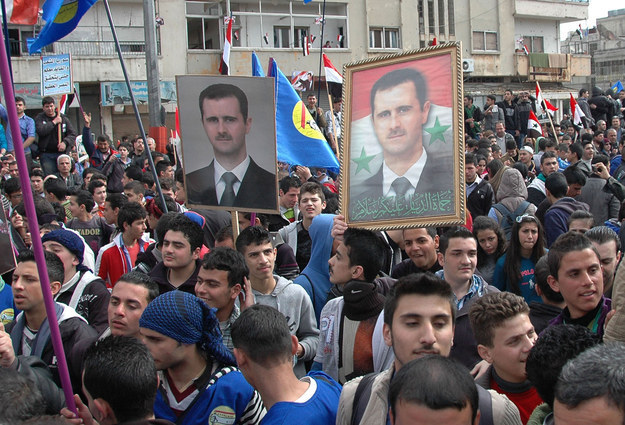 Voting will only happen in areas controlled by the Assad regime. The millions of Syrians in the rebel-held north and "unofficial refugees," such as those in Turkey, will not be able to vote.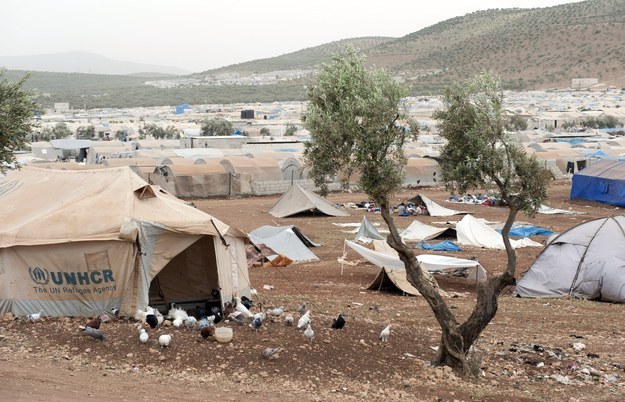 Assad's two so-called opponents, businessman Hassan al-Nouri (left) and former minister Maher Hajjar, are really no more than window dressing. One of them even told Syrians to vote for Assad.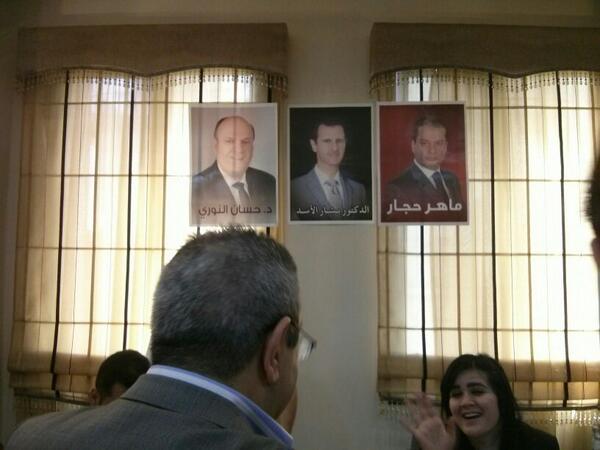 Nouri spent the day before the vote explaining why Syrians should reelect Assad: "My chances [of winning] are not as good as President Assad, of course," he told the Telegraph. "The people in Syria are calling for stability and security, and to fight terrorism. They want military leadership and President Assad is doing well in this."
Analysts say that while the elections have hardly been held in a democratic atmosphere, Assad does have a large base of support.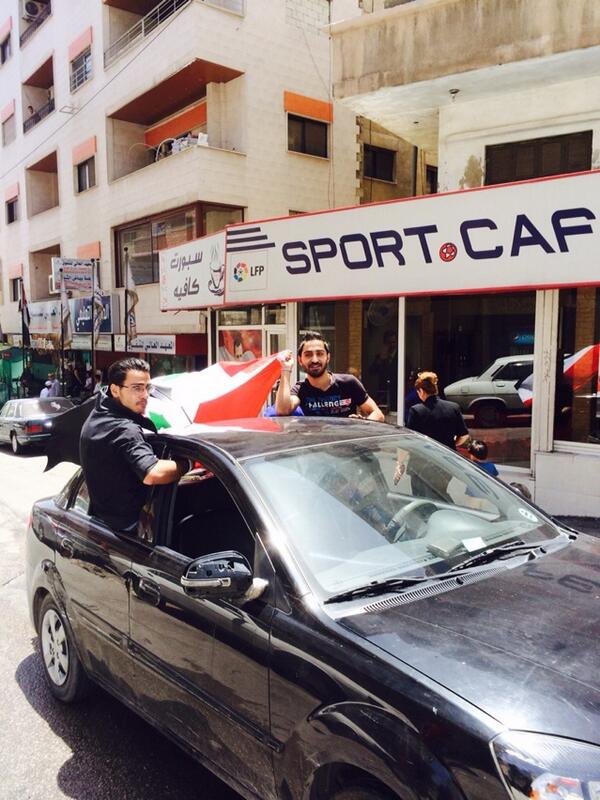 Syrian Twitter users uploaded dozens of images of Assad and his wife voting Tuesday morning, along with photos of Assad's campaign posters and rallies held in his honor.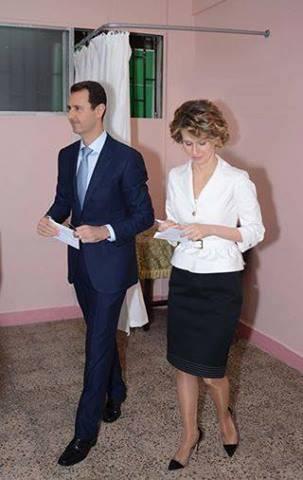 Critics, however, have slammed those rallies as "propaganda" and part of a larger effort by Assad's reelection campaign to whitewash the elections. Over the weekend, Facebook came under attack for a series of sponsored posts by Assad's campaign.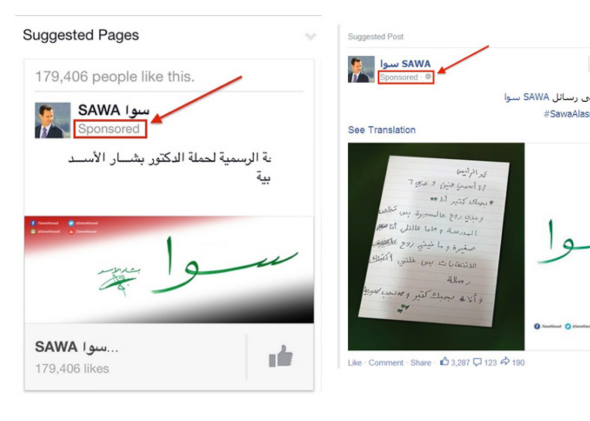 Sheera Frenkel is a cybersecurity correspondent for BuzzFeed News based in San Francisco. She has reported from Israel, Egypt, Jordan and across the Middle East. Her secure PGP fingerprint is 4A53 A35C 06BE 5339 E9B6 D54E 73A6 0F6A E252 A50F

Contact Sheera Frenkel at sheera.frenkel@buzzfeed.com.

Got a confidential tip? Submit it here.