Saudi Officials Warn Women Not To Drive
After support pours in for Saudi women planning on breaking their country's ban on female drivers, officials say they will not allow the protest to take place.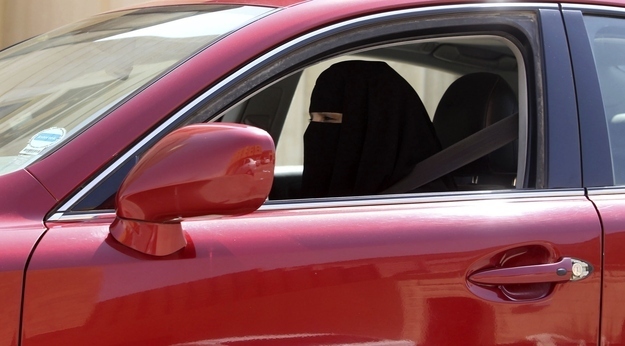 Saudi Arabia's Interior Ministry issued a clear warning to women planning on taking part in a driving protest Saturday, telling them "all violations will be dealt with."
The Saudi government has, until now, refused to comment on a planned protest by thousands of women against the country's ban on females drivers. But in a series of phone calls to Saudi activists and their families this week, officials from the Interior Ministry warned them against taking part in the protest.
"All violations will be dealt with – whether demonstrations or women driving," Saudi Arabia Interior Ministry spokesman Maj. Gen. Mansour Al-Turki told CNN. "Not just on the 26th, before and after too. At all times."
He confirmed that activists had received phone calls, but said the calls were intended to clarify a statement published earlier in the day that "Laws will be fully enforced."
The statement, which was issued on Saudi Arabia's official news agency, also said, "The laws of the Kingdom prohibit activities disturbing the public peace and opening venues to sedition."
Earlier this week, notices began appearing online that conservative Saudi groups were planning a counter-protest, to stop female drivers from getting behind the wheel. On Friday morning, the website which had been collecting signatures from women planning on taking part in the driving protest was hacked: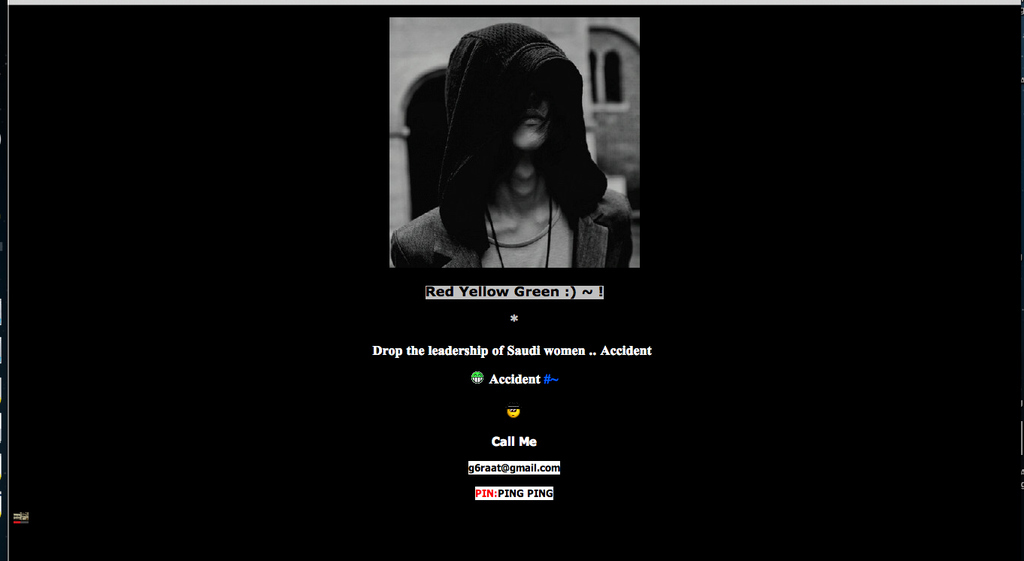 A woman who helps run the website said they were investigating who was behind the attack.
Saudi Arabia is the only country in the world that prohibits women from driving. While there is no law formally banning female drivers, the government does not give them licenses. At least some Saudi activists said that the warning has scared them off from talking part in the protest Saturday.
"They spoke to my family and to me. My family is very scared and now they are putting pressure on me not to take part," said one activist, who asked not to be quoted by name. "I still want to fight for the right for women to drive in Saudi Arabia, but I will not drive on Saturday."
Others, however, have said that they will go forward with the protest.
Earlier this week, some women taking part in the protests said they applied for driving licenses at Dallah Driving School in Jeddah and had their applications rejected by officials.
"We have done our homework and studied for the exam. We've learned everything there is to know about driving. We actually have licenses from other countries but want the Saudi one too," said Naila Attar, a Saudi businesswoman, to the Arab News Network.
Activist Manal Al-Sharif said that she took it as a good sign that the government had also warned protesters who planned to try and stop the female drivers.
"They kept telling the world that the women's driving issue was one for Saudi society to decide upon," she told CNN. "Society is now showing it is supportive of the idea of women driving. The government's reaction makes it very clear this is not a societal decision. This is a political decision."
Saudi activists have been working to change their country's ban on female drivers for decades.
In 1990, 47 women took part in the first protest against the ban, and were punished by losing their jobs and being banned from travel outside the kingdom.
In 2011, inspired by the Arab Spring movements across the region, dozens of women in Saudi Arabia got behind the wheel. Some of those women were jailed, and the rest warned off. Later that year Saudi King Abdullah said women could vote in local elections, and appointed 30 women to the 150-member Shura Council, an advisory body to the king.
Sheera Frenkel is a cybersecurity correspondent for BuzzFeed News based in San Francisco. She has reported from Israel, Egypt, Jordan and across the Middle East. Her secure PGP fingerprint is 4A53 A35C 06BE 5339 E9B6 D54E 73A6 0F6A E252 A50F

Contact Sheera Frenkel at sheera.frenkel@buzzfeed.com.

Got a confidential tip? Submit it here.