Saudi And Iranian Hackers Are Already On A Cyber Warpath
Saudi and Iranian hackers are already launching small-scale cyberattacks on each other, but both countries have the ability to do more.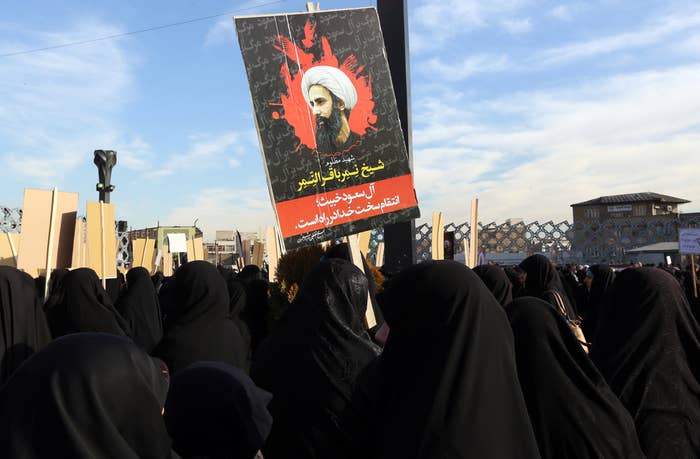 SAN FRANCISCO — Saudi Arabia's Defense Ministry started 2016 under a cyberattack that took down their central defense and aviation website, which as of Monday evening was still offline.
The cyberattack consisted of a relatively simple DDoS or Denial of Service attack, in which an online service becomes unavailable by overwhelming it with traffic. But the attack, which came amid heightened tensions between Saudi Arabia and Iran, could portend more sophisticated cyber warfare between the two countries.
"We are waiting for it to happen. It's not a question of if, but when, these two will launch more sophisticated attacks on each other in the cyber sphere," said one Jordan-based EU official, who spoke to BuzzFeed News by phone on condition of anonymity. "They both have the ability to conduct sophisticated attacks. They could do a lot of damage to each other, and to other countries which fall into their sphere of influence."
No group has come forward to claim responsibility for the attack on the Saudi Defense Ministry site, though Iran was quickly mentioned as a likely suspect. In Iran, Fars News agency reported that the hackers behind the attack were actually Saudis, who were protesting the kingdom's decision to execute a prominent Shiite cleric Sheikh Nimr Baqir al-Nimr.
The most recent escalation in tensions between Saudi Arabia and Iran began when Saudi officials announced the execution of 47 protesters on terrorism charges, among them al-Nimr.
The move exacerbated long-simmering tensions between the two countries, which have long vied for control in the Middle East as they claim respective leadership of Islam's two main sects. While Saudi Arabia sees itself as the guardian of the world's Sunni Muslims, Iran sees itself as the guardian of the Shia. Regional analysts said that the current break in Saudi-Iran relations could mean an even greater crisis in the region.
A recent report by the Boston-based cybersecurity firm, Recorded Future, predicted that cyber warfare would be increasingly used by Iran and Saudi Arabia during their many, ongoing proxy wars.
"Cyber is perfect for conducting (or furthering) proxy wars. Attribution can be difficult, and there's a low barrier to effective action given technical training, provision of infrastructure, and strategic guidance," read the report. "The continued struggle for dominance in the Middle East between Iran and Saudi Arabia now finds both its physical and cyber outlets."
Sheera Frenkel is a cybersecurity correspondent for BuzzFeed News based in San Francisco. She has reported from Israel, Egypt, Jordan and across the Middle East. Her secure PGP fingerprint is 4A53 A35C 06BE 5339 E9B6 D54E 73A6 0F6A E252 A50F

Contact Sheera Frenkel at sheera.frenkel@buzzfeed.com.

Got a confidential tip? Submit it here.