Russian Takeover Of Crimea Leaves Ethnic Tatars Population In Panic
The Tatars, an ethnic Turkic people who are largely secular Muslims, have launched protests against the presence of Russian forces in Crimea.
The Tatars have good reason to protest – in 1944 they were deported en masse from Crimea by dictator Joseph Stalin and fought for decades for the right to return.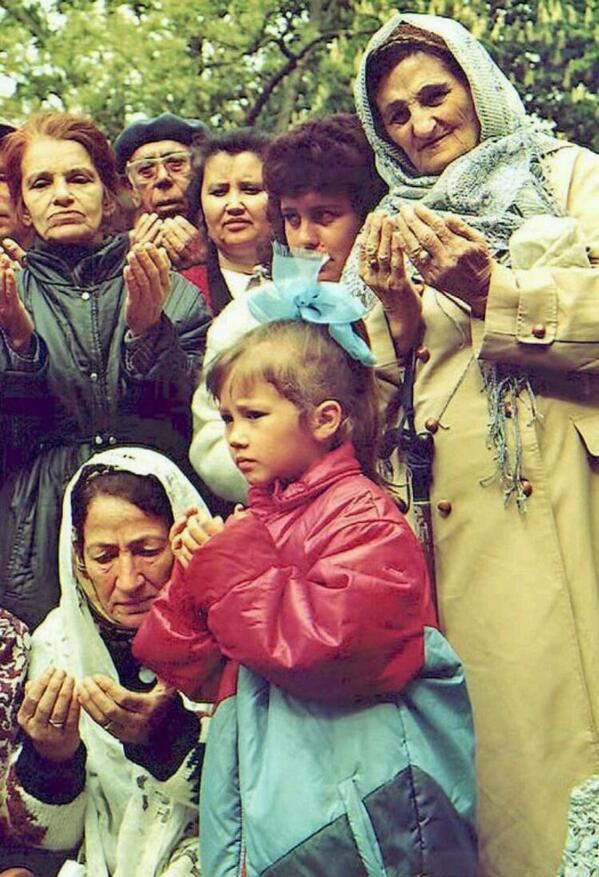 Since 1989 the Tatars have been flooding back to the Crimea region. According to the last Ukrainian census in 2001, Tatars accounted for 12.1% of the population of Crimea.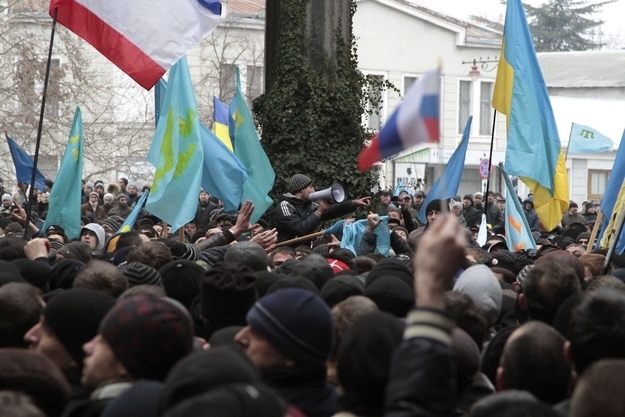 In recent weeks, the Tatars have aligned themselves with ethnic Ukrainians in Crimea to protest the presence of Russian-linked military forces in the region.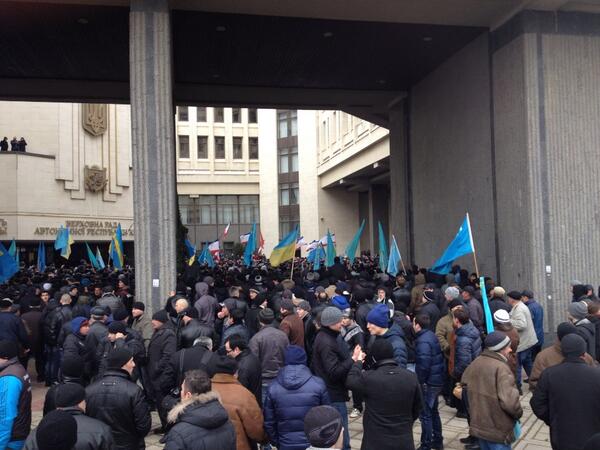 During the protests, many waved the ethnic flag of the Crimean Tatars. Local media outlets reported that more than 10,000 Muslim Tatars rallied in support of the interim government in Ukraine.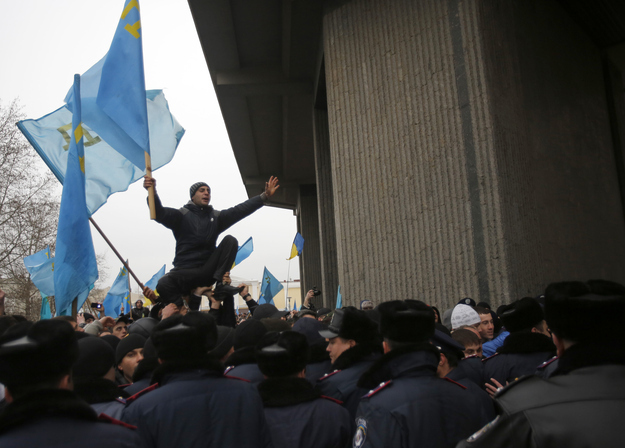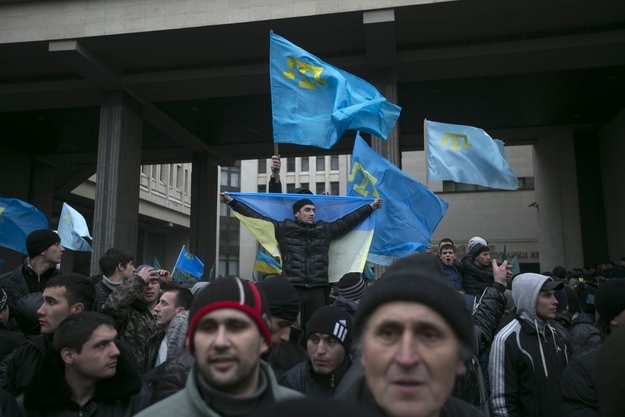 Groups protested in front of the Crimean parliament building in Simferopol, while others guarded sites like this Tatar-linked TV station.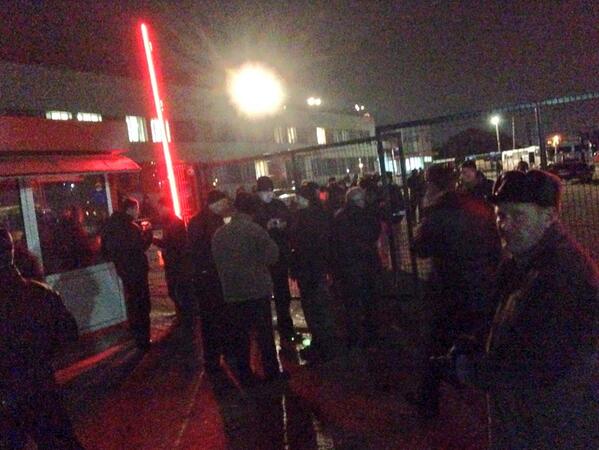 Crimean Tatars are known for pursuing nonviolent resistance in the past. But over the past week, arrests and multiple injuries were reported when Tatar demonstrators clashed with pro-Russian demonstrators and local police.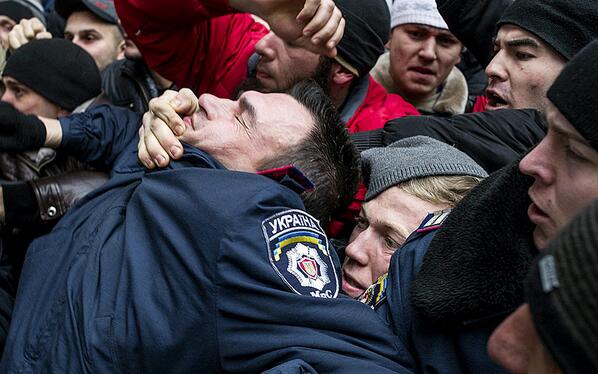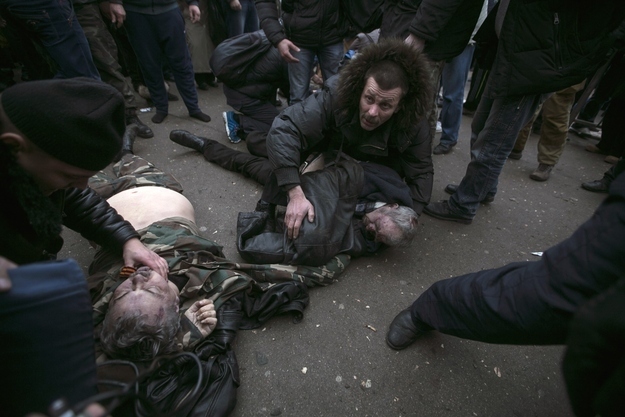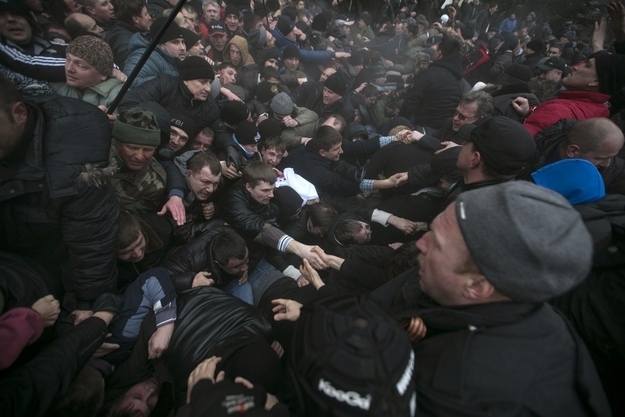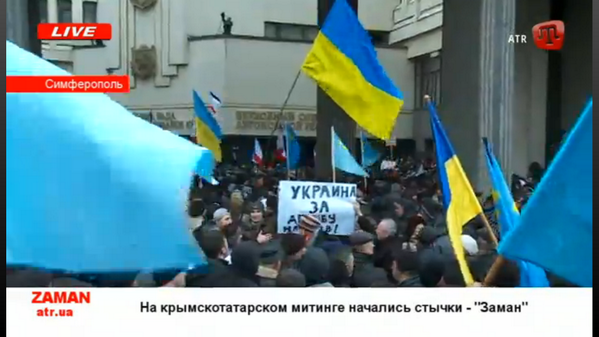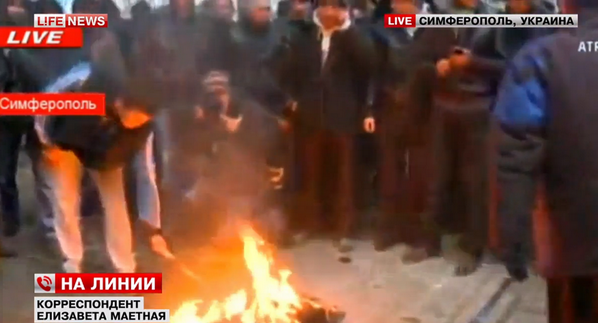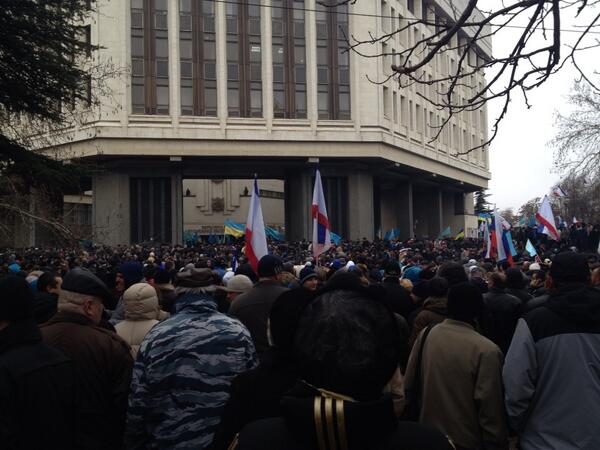 Sheera Frenkel is a cybersecurity correspondent for BuzzFeed News based in San Francisco. She has reported from Israel, Egypt, Jordan and across the Middle East. Her secure PGP fingerprint is 4A53 A35C 06BE 5339 E9B6 D54E 73A6 0F6A E252 A50F

Contact Sheera Frenkel at sheera.frenkel@buzzfeed.com.

Got a confidential tip? Submit it here.