Refugee Camp Residents Trapped By Fighting Between ISIS And The Syrian Army
Residents of the Yarmouk refugee camp – just outside Damascus – said they have been trapped by fighting between ISIS and the regime. The long-besieged city is running out of food and supplies, as aid workers struggle to get access.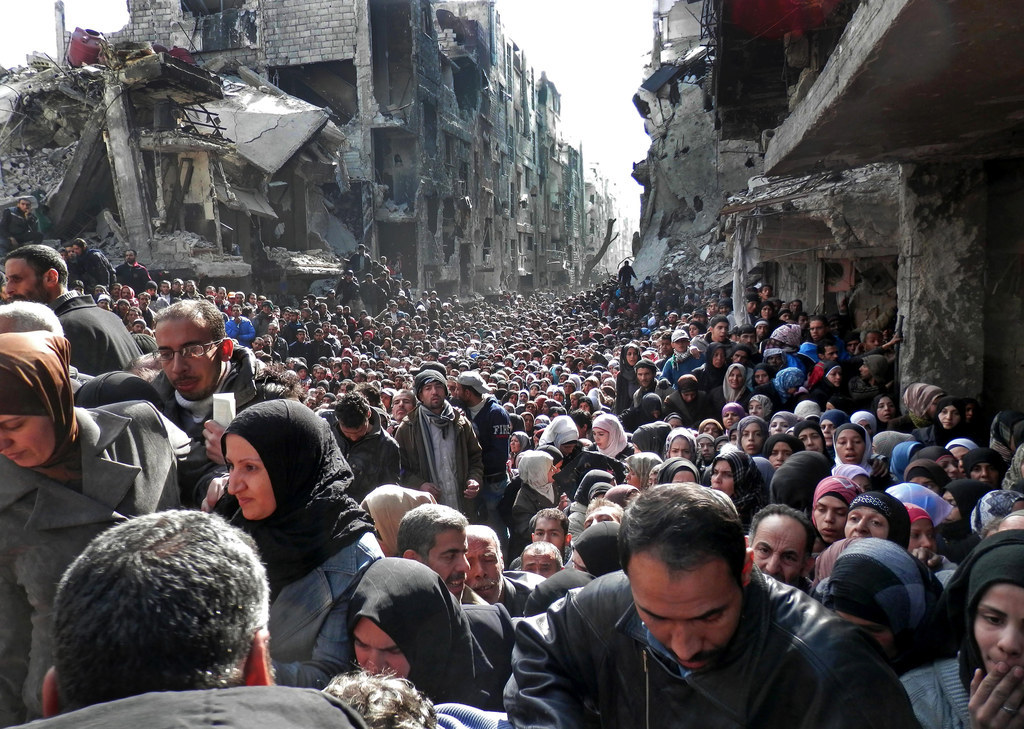 Clashes between ISIS and the Syrian regime's army have left thousands of people trapped in the Yarmouk refugee camp, according to witnesses reached by BuzzFeed News Thursday.
The long-besieged camp, which sits on the outskirts of Damascus, is now being used by ISIS as a foothold near the capital. UN workers and local residents reached by BuzzFeed News reported that there has been intense fighting for days.
One resident described the fighting in an email:
I'm still alive!ISIS invaded Yarmouk Camp and heavy fighting is going on. The humanitarian situation is very bad and civilians can't leave home; even the wounded can't get medical aid.The regime is shelling the area as well.
He asked to remain anonymous out of fear that people who speak to western news organizations could be targeted by both the Syrian regime and ISIS fighters.
The Yarmouk refugee camp was once home to one of the largest populations of Palestinians in Syria. According to U.N. workers in Syria, less than 18,000 people remain in the refugee camp today, in what was once home to 180,000 people.
Food, water, and medical equipment has become increasingly scarce, according to Chris Gunness, a spokesman for the U.N. agency, UNRWA.
"UNRWA is extremely concerned about the safety and protection of Syrian and Palestinian civilians in the Palestinian refugee camp of Yarmouk in Damascus, where since early afternoon today, intensive armed conflict has been ongoing between armed groups present in the area," said Gunness.
"Credible information from public sources indicates that a variety of armed groups are engaged in fierce fighting in areas where Yarmouk's 18,000 civilians, including some 3,500 children reside, placing them at extreme risk of death, serious injury, trauma and displacement. UNRWA is anxiously continuing to monitor the situation closely," he added.
Earlier this year, the U.N. reported that dozens of Palestinians had died in Yarmouk from starvation, after aid deliveries had failed to reach the camp for months.
Gunness told BuzzFeed News that in the last few months, only a trickle of aid has been able to reach Yarmouk, and that the camp was dangerously low on supplies.
Sheera Frenkel is a cybersecurity correspondent for BuzzFeed News based in San Francisco. She has reported from Israel, Egypt, Jordan and across the Middle East. Her secure PGP fingerprint is 4A53 A35C 06BE 5339 E9B6 D54E 73A6 0F6A E252 A50F

Contact Sheera Frenkel at sheera.frenkel@buzzfeed.com.

Got a confidential tip? Submit it here.