No, Google Is Not Going To Create Fake Search Results For ISIS
Reports that Google would start redirecting the search results of would-be jihadis are incorrect, said a spokesman for the company.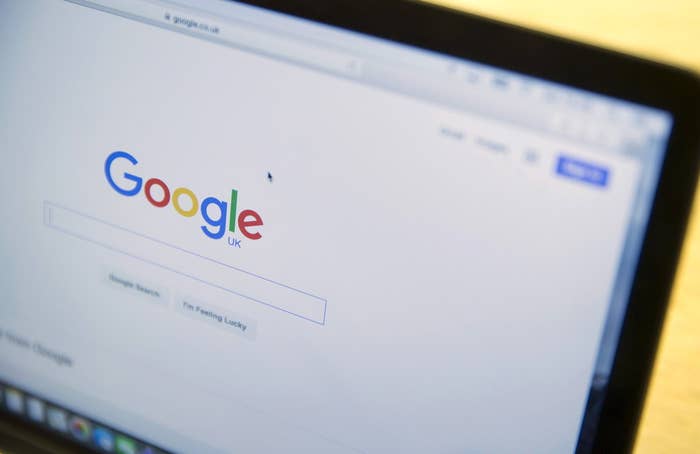 SAN FRANCISCO — Reports that Google would send intentionally wrong search results to would-be jihadis are incorrect, a spokesman for the company told BuzzFeed News Tuesday night.
The Guardian, the Daily Telegraph, and the Huffington Post were among many outlets to mistakenly report on Tuesday that Google had launched a pilot program to redirect the search results for terms associated with extremist groups. Reports said the program would take search terms connected to jihadi groups such as ISIS or al-Qaeda and reroute them to results for de-radicalization groups and messages instead.
The stories were all apparently based on a misinterpretation of remarks made by a Google executive at a U.K. parliament committee hearing on countering extremism.
Yet Google spokesman William Fitzgerald told BuzzFeed News Tuesday night that that the program Google is introducing has nothing to do with redirecting search results.
"What was referenced is a pilot Google AdWords Grants program that's in the works right now with a handful of eligible nonprofit organizations. The program will enable NGOs to place counter-radicalization ads against search queries of their choosing," Fitzgerald wrote to BuzzFeed News in an email. He said the Google AdWords grants program was basically a way to allow nonprofits to decide what search terms they wanted to run their ads against.
Google, Facebook, and Twitter are among dozens of Silicon Valley companies that have come under pressure in recent years to help fight jihadi propaganda online. Last month, senior White House officials visited those companies in San Francisco to discuss ways to work together to counteract ISIS propaganda on the web.
The reports about the supposed new Google program emerged Tuesday after Anthony House, senior manager for public policy and communications at Google, appeared in London at a Home Affairs Select Committee hearing. House was in the U.K. alongside executives from Facebook and Twitter to discuss the ways in which ISIS and other jihadi groups recruit online.
"We are working on counter-narratives around the world," House was quoted as telling the committee. "This year one of the things we're looking at is we are running two pilot programs. One is to make sure these types of views are more discoverable. The other is to make sure when people put potentially damaging search terms into our search engine they also find these counter-narratives."
Sheera Frenkel is a cybersecurity correspondent for BuzzFeed News based in San Francisco. She has reported from Israel, Egypt, Jordan and across the Middle East. Her secure PGP fingerprint is 4A53 A35C 06BE 5339 E9B6 D54E 73A6 0F6A E252 A50F

Contact Sheera Frenkel at sheera.frenkel@buzzfeed.com.

Got a confidential tip? Submit it here.