Meet The "ISIS Fanboys" Spreading The Message Of Iraq's Most Feared Terror Group
With online supporters tweeting in multiple languages, ISIS's social media presence aims to control the group's own narrative.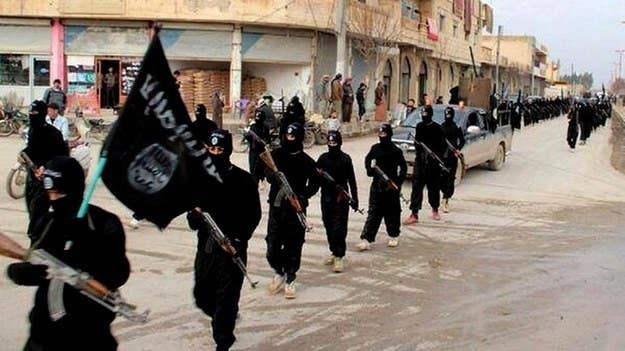 Abdallah Fatah is what's known as an "ISIS fanboy."
Most nights, he sits in his family's London home running two pro-ISIS accounts that he maintains under pseudonyms. It's far from the terror group's battlefields of Syria and Iraq, but Fatah feels he is doing his part.
"If I could fight with them I would," Fatah told BuzzFeed in an email. "I do what I can for them. I believe in their world vision." (He asked that his online pseudonyms not be named out of fear that they would be removed by Twitter, which has shut down ISIS accounts in the past.)
The single-minded loyalty of ISIS fans is so strong, that others have started to mock them.
Some analysts say the number of ISIS supporters online runs into the thousands, in countries ranging from France and Germany to Australia and Mexico. Their strategies are savvy — targeting local concerns at times, and more global ones at others.
With the start of the World Cup, for example, ISIS began showing up in the feed of fans who followed the #WorldCup.
But instead of seeing updates from their favorite teams, users turned up graphic photos of ISIS beheading a captured Iraqi policeman, and joking about using his severed head as a soccer ball.
ISIS has been known for its online media savvy since it first launched in Iraq in 2004.
"Even when they started out, they were innovative in their use of videos, uploading good quality streaming videos to jihadi forums," said Aaron Zeilin, a senior fellow at the Washington Institute for Near East Policy, who closely watches the group. "Their use of social media has only gotten better as they have grown."
"ISIS puts more emphasis on social media than other jihadi groups," said Jonathan Krohn, a journalist who has launched a weekly podcast called the ISIS Show, in which he talks to English-speaking members of the group, which has attracted a large number of foreign jihadis. "They have a very coordinated social media presence."
JM Berger, an American expert on al-Qaeda, wrote Monday that ISIS even runs an app, called Dawn of Glad Tidings, that allows users to share ISIS messages in an organized manner.
"Users sign up for the app, and then the app posts tweets to their accounts on a regular basis, generally a couple times an hour during the day. As a bonus, ISIS also gets access to your data when you sign up for the app," Berger told BuzzFeed.
The result is artificially frequent tweets that flood social media.
The group's advance toward Baghdad this week highlighted the group's online abilities. Twitter accounts that uploaded dozens of photos of the ISIS advance have since been suspended, but the photos are cached here.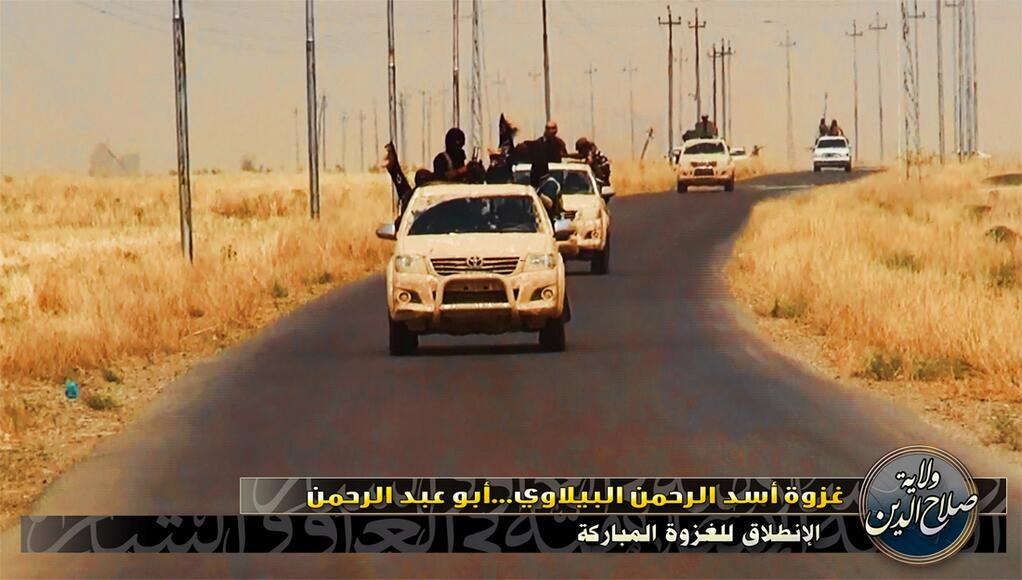 In addition to live-tweeting a battle at Nineveh as it advanced toward Mosul, Iraq's second largest city, ISIS-linked accounts uploaded videos to YouTube showing their spoils of war, ranging from U.S.-made Humvees to captured Iraqi prisoners.
But blowback can be swift. Twitter suspended half a dozen accounts that showed images from an alleged execution of over 1,600 captured Iraqis this weekend. The pictures spread widely, although experts are still analyzing them and speaking to witnesses in the area. If true, the execution could form one of the single bloodiest days the Middle East has seen in years.
"There has been a lot of talk over whether or not the pictures of the execution are fake," said Elliot Higgins, author of the Brown Moses blog, which closely follows the war in Syria. "They are good at production, they produce very good-looking stuff. I'm not sure they are faking many videos. They cut people's heads off regularly and put it on Twitter, so I'm not sure they need to fake anything."
Yet, as in most any high-octane event that plays out on Twitter, rumors have at times spread like wildfire. The weekend saw reports that ISIS had attacked Baghdad and seized its international airport, which journalists on the scene proved to be untrue.
Photos the group tweeted of what they said was an American-made Blackhawk helicopter being piloted by ISIS fighters, were largely dismissed.
Even if the group did capture helicopters in Mosul, they would not be the same make as the one in the photo, said military experts.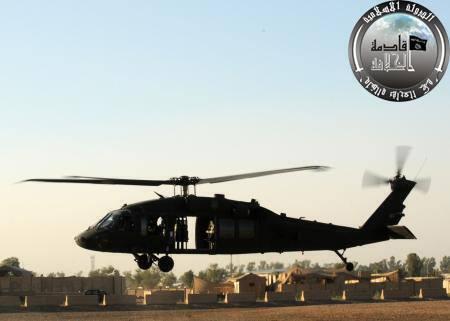 Fatah, the London-based fanboy, claims that everything he tweets is "real ISIS material" and that he sees himself as part of the group's battle against "beasts who don't understand Islam."
"If I could fight for them I would. There is nobody out there speaking truth and acting through the will of Allah like thm [sic]," he wrote. "What you see is just the start."
Sheera Frenkel is a cybersecurity correspondent for BuzzFeed News based in San Francisco. She has reported from Israel, Egypt, Jordan and across the Middle East. Her secure PGP fingerprint is 4A53 A35C 06BE 5339 E9B6 D54E 73A6 0F6A E252 A50F

Contact Sheera Frenkel at sheera.frenkel@buzzfeed.com.

Got a confidential tip? Submit it here.