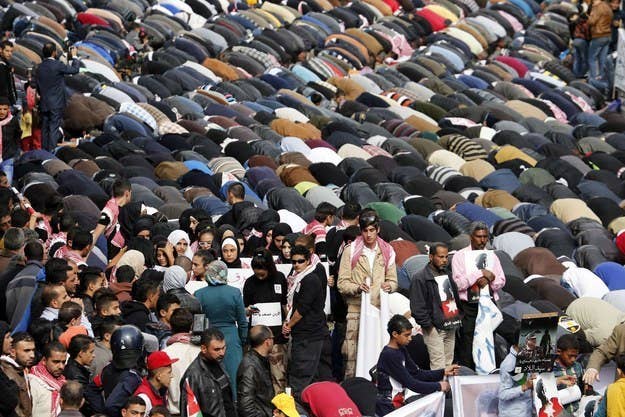 MA'AN, Jordan — Ibn Ibrahim went from dealing drugs to fighting with ISIS in under three years. The 25-year-old Jordanian sits in his family's home in Ma'an and counts off the years with his fingers.
"In 2012 I was arrested and they found me with the hashish. Then I was in jail the year after that. And in 2014, in January, I began the trip to Syria to join the Islamic State," he said, recalling how he spent roughly $600 to travel to northern Jordan and get smuggled across the border with Syria. "I believe in the caliphate, I believe in what I have been taught."
Ibn Ibrahim was taught and turned to militant Islam in Jordan's prisons. Like hundreds of Jordanians who have flocked to join militant groups fighting in Iraq and Syria, his introduction to ISIS and radicalization happened under the nose of Jordan's state security services.
"This is something we have to accept, that we let this happen," a member of Jordan's parliament told BuzzFeed News on condition of anonymity, as he was not authorized to speak to the press. "Jordan for years watched its youths be radicalized – usually in prison – and then they go to fight in Syria," he said by telephone. "We let it happen … Now our attitude towards ISIS has shifted. This week changed everything."
People in Jordan, long spared the violence of the wider region, have reacted with shock and then anger to the gruesome execution of pilot Muath al-Kaseasbeh, shown being burnt alive in a video released by ISIS Tuesday. Protesters have taken to the streets demanding the army take a greater role in combating ISIS, and Jordan's King Abdullah and Queen Rania have made rare public appearances at anti-ISIS rallies.
"There is an anti-ISIS backlash in Jordan now, and the government is capitalizing on this," the lawmaker said. "We have a chance now to root out their support."
Last month, the Jordanian government began quietly separating Islamist prisoners from the greater prison population, according to documents shown exclusively to BuzzFeed News by the lawmaker. They are the first known country in the Arab World to do so.
"This program began quietly," the lawmaker said. "Initially we did not make it public. But now we believe the population will support it, now that they see what type of animals ISIS are and why we have to stop them from taking hold here in Jordan."
He continued: "By separating the Islamists from the other prisoners we hope to separate them from their main source of recruitment."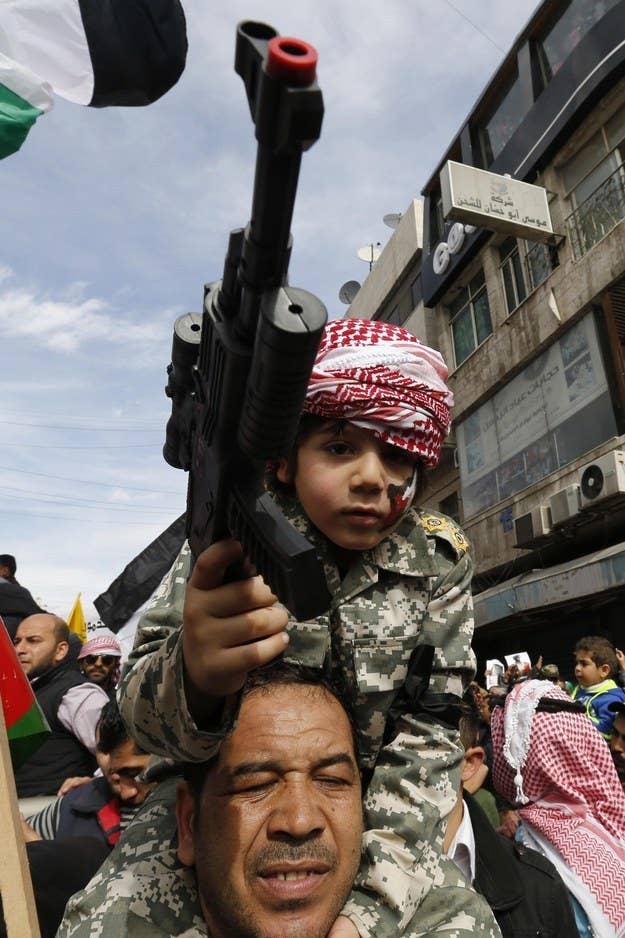 Jordan, Egypt and other countries in the region have long believed that jailing Islamist leaders would stem militant movements from taking hold. But it is in their own prison systems that many of these movements find their true base, and it is while in confinement that many of the modern world's current Islamist leaders were born. From ISIS leader Abu Bakr al-Baghdadi, who served time in the U.S.-run camp Bucca in Iraq, to al-Qaeda leaders Ayman al-Zawahiri and Abu Musab al-Zarqawi, who spent time in Egyptian and Jordanian prisons respectively, stories from fellow inmates speak of their radicalization in jail.
A 2009 report by the Combating Terrorism Center at West Point found that prisons in the West have seen a similar pattern of radicalization. Amedy Coulibaly, Cherif Kouachi, and Said Kouachi, the men behind the Paris attacks in January, are believed by French authorities to have converted to radical Islam during their time in prison.
"It's easy to see why this happens. In prison you have nothing. There are beatings and boredom and no escape," said Jamil Hadouth, a 41-year-old father of two who has been imprisoned in Jordan twice, once in 1999 for stealing a car and again in 2007 for attempted robbery. He now lives in Ma'an with his wife and children. "Look around this place, look at the young men. Half of them are doing drugs and half are going to jihad."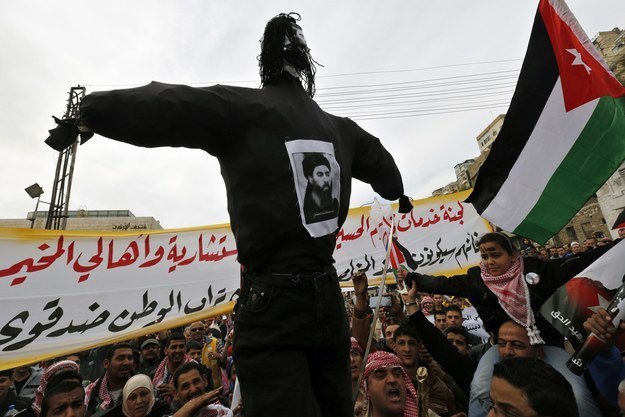 Deep in Jordan's southern desert, Ma'an is a city known for crime and Islamist extremism. With one of the highest rates of unemployment in Jordan, young men can often be seen loitering in the street sporting boy-band imitation gelled hair, or hurrying to mosques with the straggly growth of wispy beards on their faces.
It is in this environment that Abu Sayef, the leader of Jordan's Salafi movement, has made his mark. Abu Sayef agreed to speak to BuzzFeed News last month, from his home in Ma'an.
"Jail is the best environment for calling people to join 'God's light.' In jail everybody feels that he is innocent and they feel the absence of justice. In such environments, when people are sick of earth, they start looking to the sky hoping to find their what they miss," Abu Sayef said. He said that during his own time in jail he saw a number of men moved to live more devout lives. "With or without me, recruitment will happen. The environment helps a lot. Believe me, when all the doors are closed in your face there will be only one door that will never be closed and that will be God's door."
Abu Qatada, an Islamist cleric recently deported from the U.K. to Jordan for his alleged involvement in terrorism plots and alliegence to radical Islamist groups, also told BuzzFeed News in an interview from his home that he found his time in prison had brought him closer to God.
"The men who believe, those are the men for whom prison is an easier time. Those men who put themselves in the hands of God carry a lighter burden, so when other men look upon them they want to learn how to put their faith in God too," he said.
In Ma'an, Ibn Ibrahim said he "never would have predicted" that he would have joined the fighting in Syria and Iraq.
"As a teenager I liked fun," he said. When pressed, he elaborated, "I liked women."
He still smiles shyly when a woman is in the same room, and refuses to answer questions addressed to him directly by a woman. Many of his friends are still fighting in Syria with the Nusra Front, an al-Qaeda linked group.
"My friend, one of them who was in jail before me, I saw him grow a beard and then I heard he was fighting with Nusra in Syria. I didn't understand until I was in jail myself," he said.
He remembers the first time he was asked to sit and study with some of the more religious inmates.
"I felt good, I felt calm after that," he said. "They showed me the way to God."
That way, he said, also took him to ISIS. He was injured fighting with the group last year, and says he was given leave to return to his family in Jordan for medication for a persistent medical condition. It is rare, however, for ISIS to allow fighters to leave once they have sworn allegiance to the caliphate.
Ibn Ibrahim refused to answer questions over whether he would return to Syria to fight with ISIS, but said he still believed they had a holy cause.
"I believe they are in God's path," he said. "Sometimes when it is dark around you, it is then you are shown God's path."
Maged Atef contributed reporting to this article.