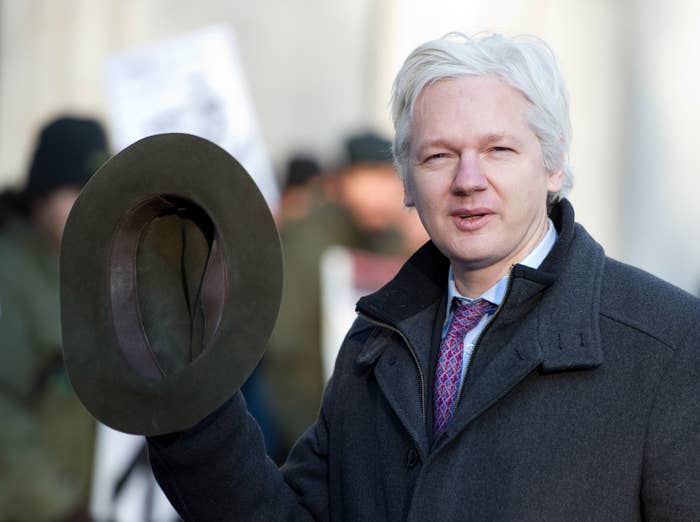 SAN FRANCISCO — Thousands of messages may be missing from the cache of stolen emails that Wikileaks made public last year from senior members of the Democratic Party, according to campaign staffers and journalists who told BuzzFeed News that they noticed their own correspondence missing from the emails made public.
Wikileaks, which has refused to say where it obtained the emails of senior members of the Democratic Party, has repeatedly claimed that they do not curate or modify the content they are given. US intelligence officials have said that Wikileaks obtained the emails through state-sponsored Russian hackers who breached the DNC system and then made the emails public in a campaign to try and influence the 2016 elections in favor of then-Republican nominee Donald Trump.
Wikileaks did not respond to a request for comment from BuzzFeed News, asking whether they selectively released the emails from the DNC, or if they were aware that some of the emails from the January 2015 to May 2016 time frame covered in the Wikileaks DNC email database were missing.
The question of whether the emails were curated in some way, to appear as damaging as possible to the Democratic Party, has long been whispered about among campaign staffers.
"There was the fact that they were released in drips and drabs, and then, the fact that entire parts of an email chain were missing, which would have given a bit of context to the discussion, but a lot of us weren't about to say, 'Hey, you missed some emails!'" said one Democratic Party campaign staffer, who, like others, asked for anonymity to discuss the data breach while investigations continue.
"I think it is unknown that these emails were not just dumped, there was curation happening here," said another campaign staffer, who also requested anonymity in exchange for discussing the emails. "I would find part of an email chain, but not other parts. At times, the parts missing were the parts that would have given context to the whole discussion."
Still, he said, among the missing emails was nothing "explosive, or holy shit… a lot of it was mundane stuff or stuff that flushed out and gave context."
Many of the Democratic Party campaign staffers who spoke to BuzzFeed News said it was hard to tell exactly how many messages were missing, since their emails were set to automatically delete every 30 days.
"The Russians had our emails but we didn't have them. There was a joke going around at some point, that if you were looking for an old email on something, you could just find it on Wikileaks if it wasn't in your inbox anymore," said the second Democratic Party staffer.
Three journalists who covered the 2016 Democratic campaign told BuzzFeed News that they also noticed emails missing from the cache Wikileaks made public.
"At first I was relieved, and then I was confused. I mean, none of it was particularly embarrassing or newsworthy, but some of my emails from a particular week made it and others didn't. It suggested they had only gotten part of the communications or had chosen what to make public and what not to," said one politics reporter, who spoke on condition of anonymity.
Wikileaks founder, Julian Assange, has been an outspoken critic of Hillary Clinton, writing in an essay that a vote for Mrs. Clinton to become president amounted to "a vote for endless, stupid war." In interviews during the 2016 campaign Assange made it clear that he did not want Clinton to win the presidency.
"The idea that Wikileaks and Julian Assange is about some kind of high minded transparency is totally completely full of shit," said one former Democratic campaign staffer. "What they wanted was to create the maximum amount of political pain."