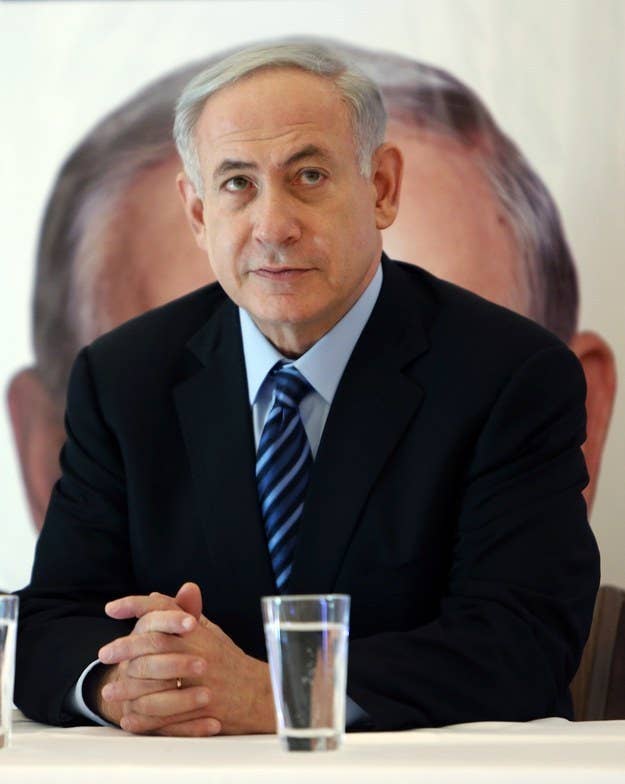 JERUSALEM — Top Israeli security officials say there is increasing concern among the country's military and intelligence communities that Prime Minister Benjamin Netanyahu's insistence on speaking to the U.S. Congress is harming Israel's national security interests.
In interviews with BuzzFeed News this week, four senior figures in Israel's security establishment, ranging from military intelligence to the air force, expressed concern over damage being done to what have previously been close-knit ties in intelligence sharing and military strategy. High-ranking security officials have clashed with Netanyahu publicly and often, including over their assessments of the danger posed by Iran, though those currently speaking up have not been known for politicking in the past, and insist that their concern is pragmatic, rather than political. Those still in active service asked to speak off the record, saying they felt pressure not to comment on Netanyahu's upcoming speech.
"The relationship between the U.S. and Israel is critical … but military to military, Mossad to CIA, there is a trickling down of mistrust and bad blood," said Alon PInkas, former Israeli consul general in New York. "However, for a long time, let's say dating back to Netanyahu's reign from 2009, every time there was a crisis everyone would come out and say not to worry, that it was a 'difference of opinion among friends.'"
This week, the long-standing tensions between the White House and Netanyahu boiled over, into what officials in both countries are calling the most serious crisis in U.S.–Israeli relations in decades. On Wednesday, the White House expressed dismay at Netanyahu's decision to speak to Congress on March 3, while Netanyahu has insisted that he wants to address Congress directly over Iran's nuclear weapons program.
Israeli security officials said that if it were "just a personal spat" or a clash of personalities between Netanyahu and Obama, they would be less concerned. What they see unfolding, however, is a critical difference of opinion over Iran, with Netanyahu insisting that the deal being negotiated between Iran and the P5+1 will allow Iran to retain the capability to build a nuclear weapon, while Obama sees a deal that could pave the way to reshape the relationship between Iran and Western nations, forever altering the Middle East's strategic calculus.
"Both sides are right, both approaches are right. There is no black and white. The fact of the matter is that they perceive Iran very differently. The U.S. works as a superpower timetable, while Israel works on a shorter timetable," said Pinkas.
He and others pointed to a meeting held last week between National Security Advisor Susan Rice and her Israeli counterpart Yossi Cohen, national security advisory to Netanyahu. Israeli newspapers have reported that Cohen was unhappy about being left in the dark regarding Netanyahu's plans to speak to Congress, and that his meeting with Rice was frosty.
Just a few days later, in an interview with Charlie Rose on PBS, Rice said that Netanyahu's speech to Congress "injected a degree of partisanship, which is not only unfortunate, I think it's destructive of the fabric of the relationship." Netanyahu's invitation to speak in D.C., issued by Speaker John Boehner, who has said he deliberately kept the White House in the dark, has angered many Democrats, who see it as an attempt by Netanyahu to use the invitation to bolster the Republican Party's hawkish view on Iran, while snubbing the White House's ongoing efforts to reach a deal over Iran's nuclear program.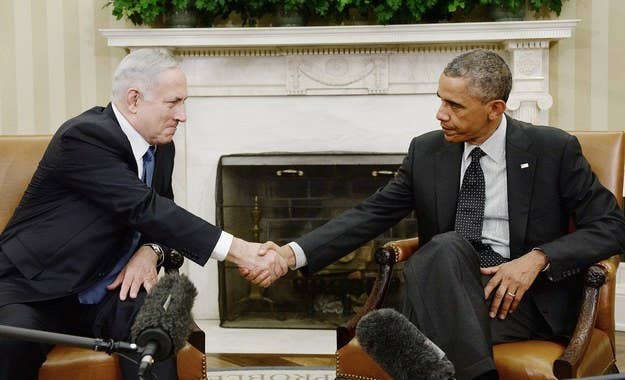 The Israeli security officials interviewed by BuzzFeed News said cracks in the U.S.–Israel relationship had begun to show for months. The officials pointed to several recent examples, including the U.S. deciding to withhold Hellfire missiles during the Gaza War, and a decrease in intelligence sharing between the Mossad and the CIA. According to two intelligence officers interviewed by BuzzFeed News, the "pace of intelligence" being given to Israel on Iran has "dramatically slowed down" over the last six months.
"There was a point that we were sharing intelligence, well, I would say it was almost in real time," said one Israeli intelligence officer. "Now there is concern, there is strategy over what to share and what not to share." The intelligence officer also confirmed reports that the White House was specifically limiting intelligence it shared with Israel on Iran, due to suspicions that Israel was strategically leaking intelligence to the media.
"We are not hearing about developments in the Iran talks in great detail or in real time neither from the U.S. nor from the other countries involved. This is damaging for us." His account was seconded by a separate officer in military intelligence, who said that the U.S. was increasingly "guarded" about progress in the Iran talks and that Israeli officials had taken to probing their German and British counterparts to try to discern details about a possible deal.
"It's embarrassing, and a lot of people are angry about it," said a second military intelligence officer.
Others in Israel's military have also pointed out that many of Israel's battle plans rely on the support of the U.S. — from intelligence to flight paths and support.
"The relationship with the U.S. is, from our point of view, a key relationship to maintaining Israel's national security," said one high-ranking officer in Israel's air force, who has taken part in joint U.S.–Israel drills. "When potential bombing missions to hostile countries have arisen in the past, part of the planning has always relied on U.S. cooperation for flight routes, support. ... Why would anyone endanger that? If you want to save Israel from Iran, you need the U.S. on your side."
The officer pointed to recent airstrikes against Hezbollah in southern Lebanon and Syria that were widely reported to have been conducted by Israel.
"Israel has been careful to toe the line [in Syria and Lebanon], because if it were to go too far it would affect what the U.S. and others are doing in Syria," he said, referring to the U.S.-led coalition airstrikes against ISIS. While U.S.-led airstrikes have focused mostly on the ISIS-controlled northern parts of Syria, as well as Iraq, Israel has focused on the southern border of Syria closer to its own territory. It is there that Israel has moved to stop Hezbollah fighters who they believe are trying to transfer munitions back to Hezbollah's base in southern Lebanon. "At the moment we aren't overlapping, but it's a very delicate situation."
The voices drifting out of Israel's security establishment have increasingly made their way into the Hebrew-language press, where op-eds have asked whether Netanyahu — running for re-election on a security platform — was making the smartest choices for Israel's long-term security.
"If Netanyahu's moves were really guided by fear for Israel's security rather than for his own political survival, he would not have opted for confrontation with Obama and an alliance with the president's Republican rivals," Israeli columnist Amir Oren wrote in Haaretz.
At the moment, it is unclear how (and if) Netanyahu's spat with the U.S. will affect his polling numbers. Most polls have shown him neck and neck with a center-left party led by Israeli Minister Isaac Herzog and Tzipi Livni. Many, however, believe that even if he does not win as many votes, he is more likely to be able to form a coalition to lead a government than his rivals.
"I don't know and I don't want to sound fatalistic or like a merchant of doom, but I don't know if the U.S.–Israel relationship can sustain another two years of Netanyahu and Obama," said Pinkas, who added that the odds were good that Netanyahu would be re-elected and that the collision course would continue. "The fact of the matter is that in the last two to three years, all that bad blood is starting to trickle down into the structural elements of the U.S.–Israel relationship. And that is dangerous for everyone."