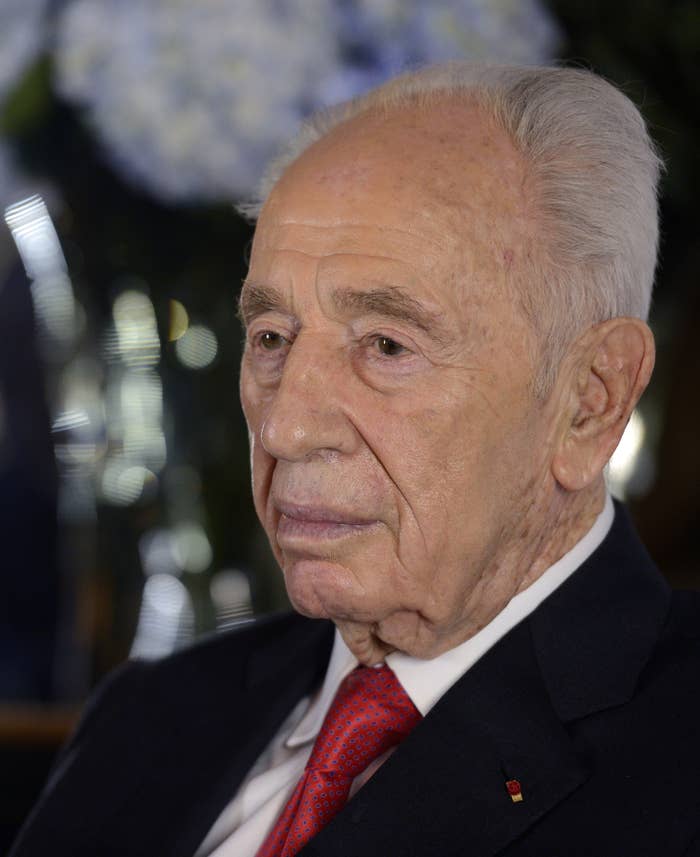 Shimon Peres, Israel's longest-serving politician and statesman, died early Wednesday at the age of 93. Among the last of a founding generation of Zionists who defined the modern Jewish State, his life closely mirrored that of the state of Israel.
Peres' death came two weeks after he suffered a stroke that caused bleeding in his brain, leaving him hospitalized and on a respirator.
Peres, who held the record of world's oldest-serving statesman when he stepped down as Israel's president in July 2014 at the age of 91, was still working in various diplomatic outreach programs at the time of his death. He had served in nearly every Israeli government since the country's inception — but had never won a popular vote.
The last decades of his life were spent trying to reach a peace deal between the Israeli and Palestinian leadership, yet his death was yet another reminder of how elusive that peace remains. Peres was, to many, the last Israeli leader accepted as a peace envoy both among Israelis, Palestinians, and the international community. In a March 2015 interview with BuzzFeed News, longtime Palestinian negotiator Saeb Erekat called Peres "the last Israeli of a generation of leaders who cared about making peace between Israel and Palestine."
In a February 2014 interview with BuzzFeed News just months before he stepped down from office, Peres said he had chosen to take unpopular positions, including signing the historic 1993 Oslo peace accords with the Palestinians, but that he "paid for it painfully."
"I paid in elections and in record," Peres told BuzzFeed News at the time.
He likened the presidency, a largely ceremonial post, to that of a bird "in a cage with golden stripes."
"The minute I should be out of the cage, I should probably fly again; maybe then in a clearer way I will express myself," he said.
In a statement from the White House, President Obama praised Peres as "a statesman whose commitment to Israel's security and pursuit of peace was rooted in his own unshakeable moral foundation and unflagging optimism."

"Shimon was the essence of Israel itself," Obama said.

Former President George H.W. Bush said Peres devoted his life "to the universal cause of freedom, to the timeless cause of Israel, to the noblest cause of peace."

"It was by his innate humanity, his decency, that Shimon inspired the world over and helped pave a path to peace broad enough that future generations will walk it one day, side-by-side," Bush said.
House Speaker Paul Ryan called the Israeli "a true legend and statesman."
Peres "was a gift to the country he helped establish and lead, and a persistent voice for the cause of peace," Ryan said.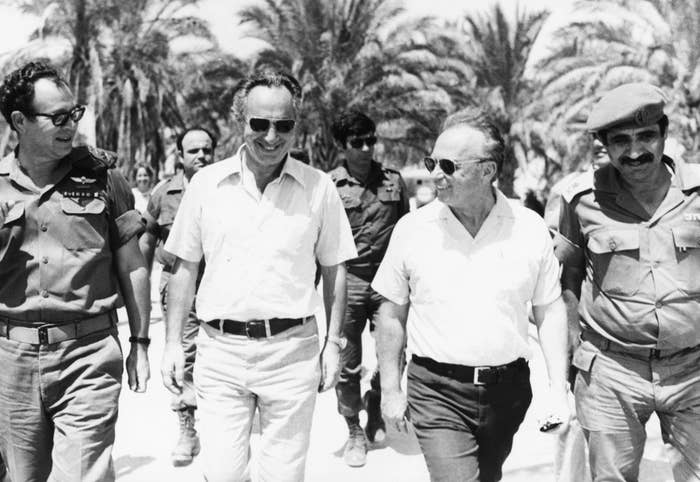 "Peres was Israel's history personified. He was part of the founding of the state, the building of its army and its nuclear deterrent and every political battle that has taken place over its 68-year history," said Gil Hoffman, the political editor at the Jerusalem Post.
Over the last decade, Peres was best known for his role as a statesman. It was in that role, said those who knew him best, that he was finally able to hit his stride an international figure, and as a representative of the Israeli government interested in reaching a peace accord with the Palestinian leadership.
Those who knew Peres said he had wanted peace to be his legacy — though he hoped until the very last that there could be one more accord, one more signed agreement inching Israel closer to a peaceful resolution with their neighbors.
Hoffman said he once asked Peres what the greatest achievement of his career was, only to get a surprising answer: "The London Agreement."
"What was the London Agreement? No one remembers, but it was amazing in retrospect. It was a deal he reached in 1987 with [Jordan's] King Hussein. It would have resolved the Palestinian issue through Jordanian sovereignty over most of the West Bank," said Hoffman. The deal was never put into effect, but it still stood out in Peres' memory. "Israelis can only salivate looking back at the possibility of such a deal today."
Peres, however, was not always a peacenik. Two decades before he played an instrumental role in constructing the 1993 peace accords — to this day the most significant political move towards a lasting peace deal between the Israeli and Palestinian leadership — he was Israel's defense minister. Peres, in the 1970s, was trusted by Israel's military establishment, and he staunchly supported the expansion of Jewish settlements in the then-recently conquered Palestinian territories.
During his seven-decade career Peres served in nearly every government position. He first served as unofficial prime minister for three months in 1977, due to a scandal in the Rabin-led government. He served as prime minister again from 1984–86 thanks to a shared unity government agreement struck with the Likud Party, and from 1995–1996 following Rabin's assassination. He was the ninth president of Israel, from 2007–2014.
"He moved, he shifted positions throughout his entire career because he saw what was necessary," said Yigal Amitay, a longtime Labor Party activist who supported Peres' various bids for leadership of the party. "He had many mentors who shaped him, from Ben Gurion to Rabin."
Yet Peres, who talked often of Israel's founder and first prime minister Ben Gurion — has no successor of his own. Among the politicians who have tried to assume the mantle of peace in the decades since the Oslo Accords, none have come close to reaching Peres' level of international acclaim.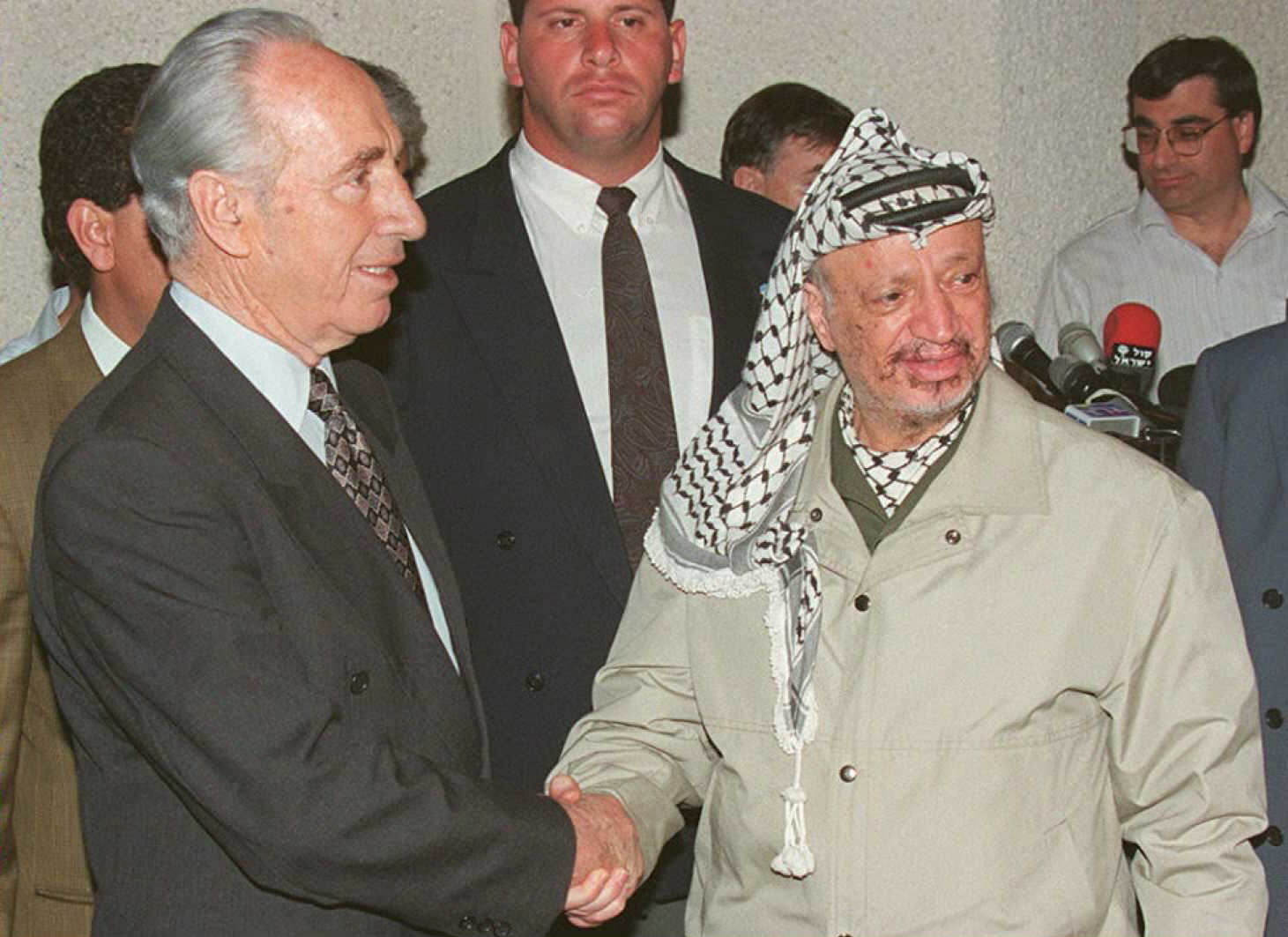 Hoffman tells a story of sitting with longtime politician and activist Avraham Burg in the Israeli parliament cafeteria in 2001. Burg, who was running for leader of the Labor Party at the time, was considered an up and coming member of the party.

"We were talking about taking up the mantle from Peres and Burg pointed outside the cafeteria and said, 'You see that tree? That's an evergreen tree, nothing can grow under that,'" said Hoffman. "I just thought, yes, that's the anecdote for Peres and why no one was able to rise up and grow under him."
Peres, however, speaking to BuzzFeed News in 2014, said he hoped he left behind a legacy of advocacy for peace, and of focusing on the next generation of Israelis and Palestinians.
"There is still hope in them," said Peres.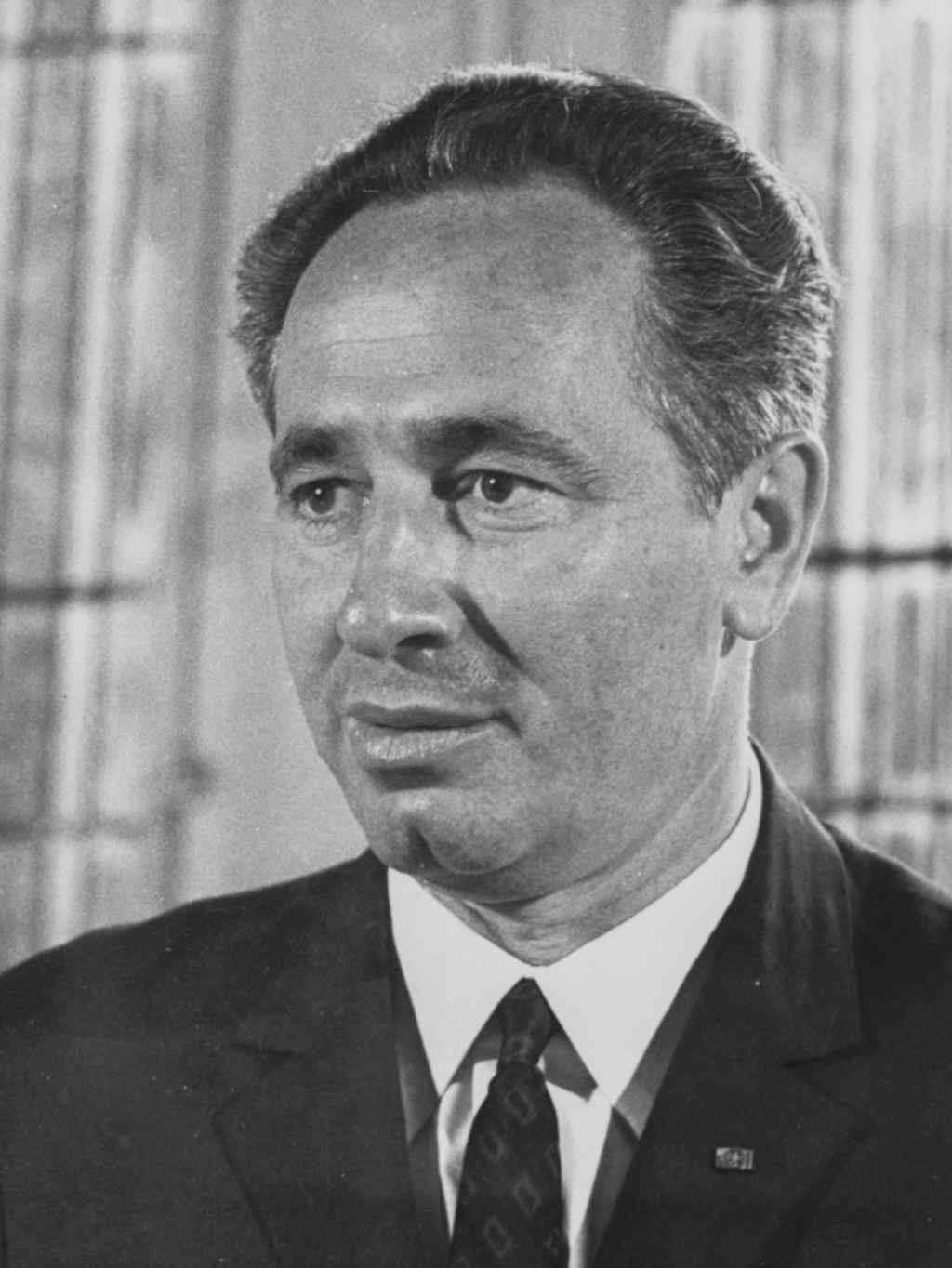 One of the last big, international events of Peres' career was the birthday party the State of Israel held for Peres on his 90th birthday, less than a year before he left office. It was to many Israelis the equivalent of the Queen's birthday — a rare moment of positive press, celebrities, and tributes to a man who represented Israel's peaceful interests to the outside world.
Few Israelis could gather the sort of crowd that Peres gathered for his birthday. Among those attending were Bill Clinton, Robert DeNiro, and Sharon Stone. Barbara Streisand sang the Jewish prayer, Avinu Malkeinu, and President Barack Obama delivered a televised address.
It was, according to many of the Israelis who attended the June 2013 event, the closest thing Israel had to celebrations befitting a king.
"If you asked the average Israeli right now 'Would you vote for Shimon Peres?' the answer would be no. But if you asked the average Israeli would you want Shimon Peres to represent you at the U.N. or be Israel's face at a formal White House dinner?' the answer would definitely be yes," one attendee told BuzzFeed News the time. "He's like our national grandfather."