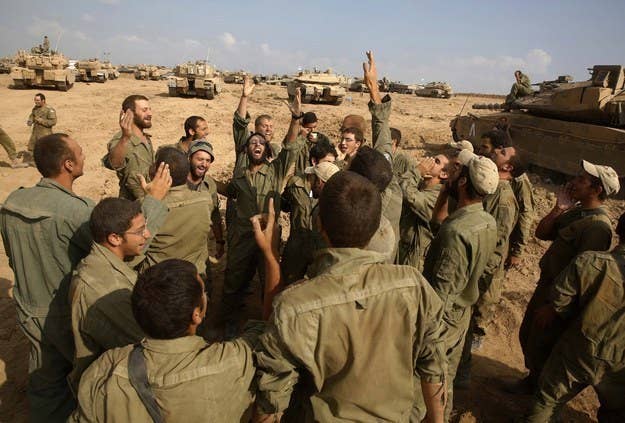 EREZ CROSSING, Israel — Raz Carmi was literally dragging his feet as he left the Gaza Strip.
"I'm not in a hurry to leave, because I know I'll be back soon," said Carmi, a 24-year-old reserve army officer. "This isn't over."
Nearly a dozen Israeli soldiers who spoke to BuzzFeed upon leaving Gaza voiced similar sentiments. Some were happier to leave than others — some felt troubled, while a few soldiers said they felt scarred by what they had seen during the weeks of fighting. All, however, expressed frustration at a "job not yet done," and seemed certain they would soon find themselves back in the Gaza Strip.
"What were the objectives going in? There's some confusion there," said Carmi. "So how are we supposed to know going out that we completed our goals?"
After just over a week of air strikes across the Gaza Strip, Israel launched its ground invasion of Gaza on July 17, sending tens of thousands of troops into the densely populated coastal strip. The initial operation focused on dozens of tunnels that Israeli intelligence discovered had snaked their way underneath the border from Gaza to Israeli communities on the other side.
On Tuesday, Israel's military spokespersons unit said all the tunnels with Gaza had been destroyed, though the head of the unit, Motti Almoz, told the Israeli press that while the IDF had destroyed those on which they had intelligence, there could be others. Demands by right-wing ministers that Israeli reoccupy Gaza or demand the international community demilitarize the area have been "left on the table," according to senior Israeli military officials.
"All options remain on the table," said Israeli Prime Minister Benjamin Netanyahu in a public address on Monday. But along the border, the soldiers wondered what those options might still be.
"The fighting was bad, really bad. I don't think anyone thought going in that it was going to be quite that bad," said Shaul Richman, a 25-year-old reserve infantryman. "It's not like we want to go back in. But if we left and didn't accomplish anything long-term, what was the point? Why did we put our lives in danger and lose so many brothers?"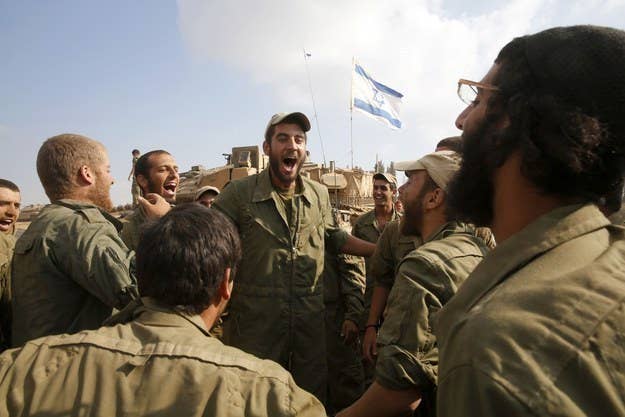 On Tuesday night, Netanyahu is due to meet with his security cabinet to decide whether an Israeli delegation should travel to Cairo and negotiate for a lasting cease-fire agreement. On Tuesday morning, Israel and the Gaza Strip began a 72-hour cease-fire, giving both sides the chance to take stock for the first time in the 29 days since Israel launched Operation Defensive Edge.
"Going into it, I didn't think it would be like this," said Carmi. "I thought they were going to sit us on the border and send us home after a few days."
That is what happened in 2012, when Carmi was among tens of thousands of Israeli soldiers positioned on the Gaza border, waiting for orders to launch a ground offensive during Operation Pillar of Defense. He didn't take part in the war before that, in 2008, but remembers watching his older brother and two cousins getting called up for reserves.
"We can't go on like this, fighting a war every few years, and each time they get more advanced and we get more advanced at killing each other," said Carmi. "Something has got to give."
What that would be, however, few could articulate. Richman said he had hoped Netanyahu would move forward with plans to demilitarize the Gaza Strip, and Carmi believed Israel should have kept a permanent presence along the border with Gaza.
Alon, 19, and David, 19, two Israeli soldiers who fought in the northern part of Gaza said they had "leveled" the area.
"When we left, we made sure there was nothing left standing, no resistance," said David. Both he and Alon refused to give their full names as they are still in active combat duty, and Israel's military requires them to do interviews through the Israeli spokesman's office alone. "That's the only way to leave Gaza."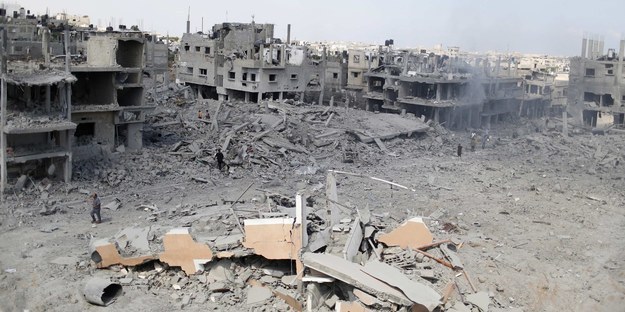 Alon said that the unit had "wiped clean" the neighborhood of Beit Hanoun. When asked what had happened to the civilians there, he insisted that whoever wanted to could have fled the area before Israeli forces entered.
Israel's military dropped leaflets over large swaths of the Gaza Strip, asking residents to evacuate. At the height of the offensive, more than 44% of Gaza had received evacuation orders, but Palestinians said there was nowhere for them to go, as even neighborhoods in the heart of Gaza City were hit with naval and aerial bombardments.
"If they were there [in Beit Hanoun], then Hamas was using them," said Alon. "All of Gaza supports Hamas anyways, and would help them. They are all Hamas."
David told Alon he was "being silly," adding that while he didn't consider all of Gaza Hamas, he didn't know where to draw the line.
"I wouldn't want to decide where or when to stop fighting," he said.
In Gaza, nearly half a million people have been displaced by the month of fighting. Gaza's Health Ministry officials say the war has killed 1,867 Palestinians, most of them civilians. Israel says 64 of its soldiers and three civilians have been killed since fighting.