Israeli Intelligence Officers Doubt Hamas Involvement In Incident That Sparked Gaza War
"We have come to conclude that these men were acting on their own."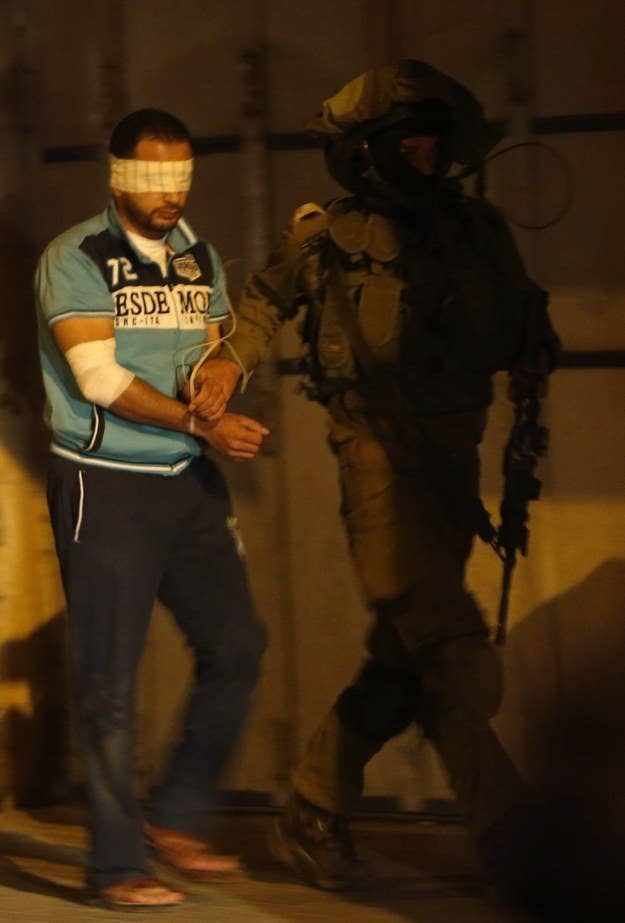 HEBRON, West Bank — Three weeks into Israel's offensive in the Gaza Strip, Israeli security officials are no closer to finding the men held responsible for the killings that sparked the assault, and some of those working on the case are strongly rejecting the Israeli government's assertion that the alleged killers were linked to the militant group Hamas.
Israel has failed to capture Marwan Qawasmeh, 29, and Amar Abu Aisha, 32, the two men it says were behind the murder of three Israeli teens on June 12. At least four of the men's relatives have been detained over the last month in connection to the kidnapping and killing. They remain under gag order, meaning they cannot be made public or reported on inside Israel.
In the weeks following the kidnapping, Israeli Prime Minister Benjamin Netanyahu said that Israel knew "for a fact" that Hamas was behind the kidnapping, adding, "Hamas is responsible, and Hamas will pay."
But one Israeli intelligence officer who works in the West Bank and is intimately involved in investigating the case spoke to BuzzFeed on condition of anonymity and said he felt the kidnapping had been used by politicians trying to promote their own agenda.
"That announcement was premature," the intelligence officer said. "If there was an order, from any of the senior Hamas leadership in Gaza or abroad, this would be an easier case to investigate. We would have that intelligence data. But there is no data, so we have come to conclude that these men were acting on their own."
Israeli police spokesman Micky Rosenfeld told the BBC last week that police believed the killers did not have ties to Hamas in Gaza — but did to Hamas in the West Bank. But the Israeli intelligence officer noted that the Shin Bet, Israel's internal security agency, and Israeli intelligence are the ones taking the lead on the investigation, not the police.
Like other Israeli military officials, the officer said he was worried that events on the ground had been misrepresented by politicians. Netanyahu has long been pressed by more right-wing elements of his government to address Hamas' growing popularity in the West Bank. In the month prior to the kidnapping, Israel had strongly lobbied against Hamas joining together in a unity government with the Palestinian Authority in the West Bank — a move that brought Hamas into the fold of political life there and could, one day, allow its elected officials to openly campaign in the West Bank. "Hamas in the West Bank is fragmented, there are many factions — could these teens have broken off and called themselves a separate Hamas faction? Possibly. But that is not the most likely scenario, nor the one we are pursuing," the officer said.
Former Shin Bet Chief Yuval Diskin, who long oversaw Israel's security operation in the West Bank, recently told Der Spiegel he did not believe Hamas was behind the kidnapping.
"Hamas didn't want this war at first either. But as things often are in the Middle East, things happened differently. It began with the kidnapping of three Israeli teenagers in the West Bank. From what I read and from what I know about how Hamas operates, I think that the Hamas political bureau was taken by surprise. It seems as though it was not coordinated or directed by them," said Diskin.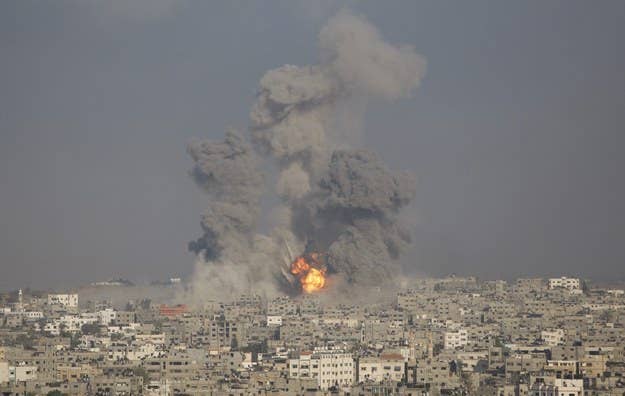 Relatives of the two men Israel said carried out the brutal murders say they did once publicly associate themselves with Hamas. Israeli columnist Shlomi Eldar wrote that even then the family had a history of acting independently. Relatives say the families broke with the movement years ago, due to differences of opinion over suicide bombings and other tactics used by Hamas.
Relatives, agitated over the disappearance of Qawasmeh and Abu Aisha, who have not been heard from since the night of the kidnapping, said they believed the two men were not under orders from Hamas. "My nephew is not a Hamas member," said Ammar Abu Aisheh, the aunt of Amar abu Aisha. "I know for sure he did not belong to Hamas."
In Ramallah, Sameera Halaykeh, a Hamas member of the Palestinian Legislative Council, also sought to distance her movement from the two young men.
"It has become obvious that Hamas had nothing to do with this," said Halaykeh. "It was definitely bad timing for Hamas to order such a kidnapping. Up to now Israel has not found the perpetrators of this act."
Israel's Gaza offensive has entered its third week, with more than 1,200 Palestinians and 56 Israelis killed. Netanyahu and his key allies in government have increasingly spoken of demilitarizing the Gaza Strip, a move that would see Hamas, currently pledged to violent resistance against Israel, routed out from Gaza.
But it was the kidnapping of the three teens — Eyal Yifrach, Gilad Sha'er, and Naftali Frankel — that was the immediate trigger for the current war. It took more than two weeks to find their bodies, in which time Israel arrested hundreds of Hamas members in the West Bank, issuing an order cutting off family prison visits as further punishment for the militant group. Despite assessments by Israeli intelligence that the three teens had been killed the night they were kidnapped, many continued to believe they were alive, due to suggestions made by Israeli politicians. When they were found dead, Israel erupted in grief and rage. As Israel further cracked down on Hamas in the West Bank, Hamas, and other militant groups in the Gaza Strip, began firing dozens of rockets into southern and central communities in Israel.
Israeli Economy Minister Naftali Bennet and Foreign Minister Avigdor Lieberman have called the war in Gaza "inevitable" during interviews this week with Israel's army radio. The dozens of attack tunnels snaking their way from Gaza into southern Israeli communities would have forced Israel to act sooner or later, they said, or suffer a massacre of their civilians at the hands of Hamas fighters.
Sheera Frenkel is a cybersecurity correspondent for BuzzFeed News based in San Francisco. She has reported from Israel, Egypt, Jordan and across the Middle East. Her secure PGP fingerprint is 4A53 A35C 06BE 5339 E9B6 D54E 73A6 0F6A E252 A50F

Contact Sheera Frenkel at sheera.frenkel@buzzfeed.com.

Got a confidential tip? Submit it here.