Israeli And Palestinian Leadership Agree To Cease-Fire Deal
Truce would end more than 50 days of fighting between Israel and the Gaza Strip.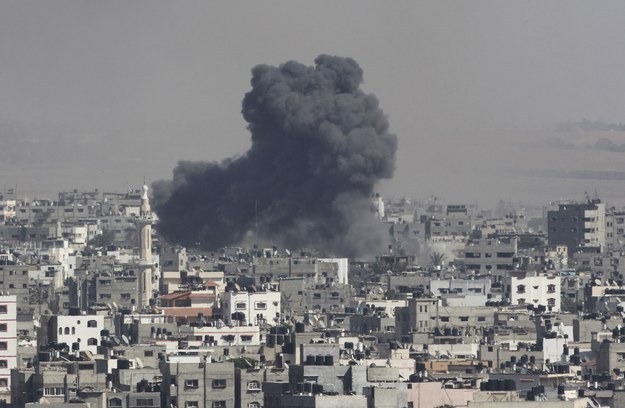 Israeli and Palestinian officials said on Tuesday they had reached a cease-fire deal, ending 50 days of fighting that have killed 2,138 Palestinians and 68 Israelis.
"An agreement has been reached between the two sides and we are awaiting the announcement from Cairo to determine the zero hour for implementation," said Hamas spokesman, Sami Abu Zuhri.
One Palestinian official BuzzFeed reached by phone said they hoped the cease-fire would start at 7 p.m. local time (12 p.m. ET). Egypt's State News Agency also published a report saying the cease-fire was in place and would begin at 7 p.m. local time.
Just 20 minutes before the deadline, Israeli cabinet officials announced they had been notified of the deal. The wording of the announcement suggested they had not been consulted or asked to vote on the Egyptian-brokered agreement, but rather been presented with the terms of the truce.
Earlier, Israeli officials said they would have difficulty accepting a deal that allowed Hamas to claim victory in the Gaza Strip. Just after 6 p.m., rockets fired from the Gaza Strip hit a small kibbutz near the border, critically hurting one person and seriously injuring two others. Cabinet Minister Amir Peretz told Channel Two news the cabinet would be loathe to issue a speedy approval of the cease-fire deal, given these casualties.
"It is hard to tell the country the war is over, when just an hour ago another Israeli life was lost," said Peretz. "We need to review the terms carefully."
Israeli media reported that Israeli Prime Minister Benjamin Netanyahu has recently struggled to maintain order in his cabinet, amid approval ratings that have dropped to 38%, the lowest figure the Israeli premier has received in months.
One Palestinian official told BuzzFeed the terms of the cease-fire deal were similar to those established in 2012, the last major conflict between Israel and Gaza. Those terms would see Israel and Egypt gradually ease the blockade on the Gaza Strip, with Hamas pledging to halt rocket fire from Gaza into Israel.
Easing the blockade on the Gaza Strip has been key to Hamas' demands. The blockade, enforced by both Egypt and Israel, has been in place since Hamas violently seized control of the Gaza Strip in the summer of 2007. Since then, Gaza's population of 1.8 million has been largely unable to travel, export, or import goods without strict restrictions.
There was no immediate comment whether Egypt and Israel had also come to an agreement over the West Bank's Palestinian Authority forces taking a role in maintaining Gaza's borders. An earlier version of the cease-fire deal had suggested that PA forces would control Gaza's Rafah crossing with Egypt, and ensure that weapons were not smuggled through that border.
Sheera Frenkel is a cybersecurity correspondent for BuzzFeed News based in San Francisco. She has reported from Israel, Egypt, Jordan and across the Middle East. Her secure PGP fingerprint is 4A53 A35C 06BE 5339 E9B6 D54E 73A6 0F6A E252 A50F

Contact Sheera Frenkel at sheera.frenkel@buzzfeed.com.

Got a confidential tip? Submit it here.