Israel Expanding Gaza Offensive To Cripple Hamas
Thirteen Israeli soldiers have been killed, including two with dual U.S.-Israeli citizenship, according to the IDF.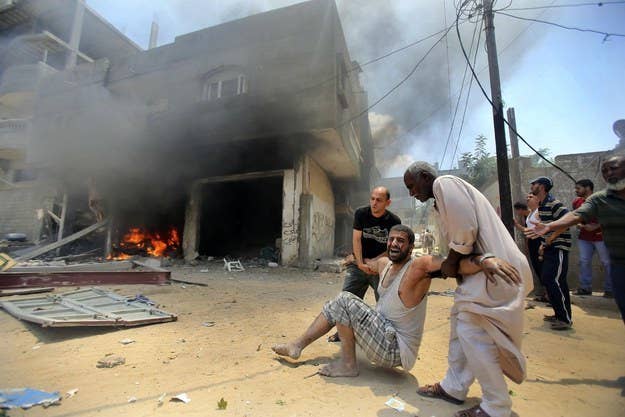 EREZ CROSSING, Israel — Israel has broadened its operation in Gaza "far beyond its original parameters" and is now seeking to cripple Hamas, an Israeli intelligence officer told BuzzFeed.
"We are no longer looking at just dismantling the tunnel network [from Gaza to Israel]. The goals of Operation Defensive Edge are now to cripple Hamas so they will not be able to strike us again in a few years," said the officer, who spoke on condition of anonymity as he had not been authorized to speak to reporters by the Israeli military. He also told BuzzFeed that Israel's military was now preparing a timeline for its offensive in Gaza that could go on for "several weeks" and see the Israeli military create a "buffer zone" up to a mile into Gaza.
"We may suffer heavy losses doing this, but their losses will be heavier, I can assure you," said the officer.
Those losses were evident Sunday, when 13 Israeli soldiers were killed in clashes in Gaza. Their deaths bring the total number of Israeli casualties to 21 — the highest figure since the Second Lebanon War in 2006. At least two of the Israeli soldiers killed were dual U.S.-Israel nationals, according to IDF officials, who kept all of the names under gag order until the families could be notified.
Photos of the Israeli soldiers killed circulated on social media Sunday, and U.S. Secretary of State John Kerry was caught with his microphone on speaking about the Israeli soldiers killed.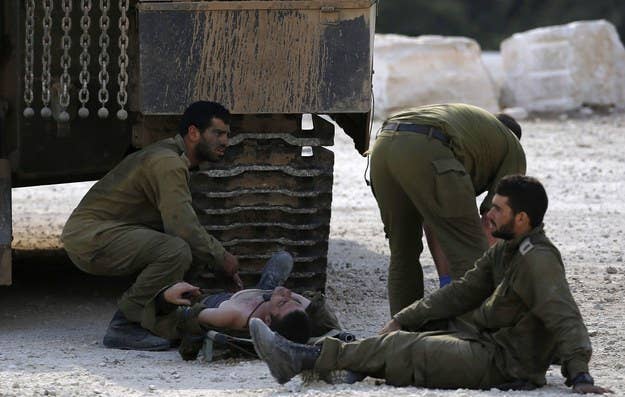 In Gaza, Palestinian medics confirmed that 87 Palestinians had been killed in a single night as Israeli soldiers moved into the east Gaza neighborhood of Shujayeh. Their deaths brought the total number of Palestinians killed to 425, of which 112 were children, according to the Gaza health ministry.
Ahmed Marwad, a 41-year-old father of five, said what happened in Shujayeh was "a massacre." He fled just after dawn Sunday, when he managed to find a neighbor who was willing to jam his family into the back of his car.
"We were leaving and I saw my niece, my sister's daughter, wandering by herself. I grabbed her and took her with us. But I don't know where my sister is. We are now in Gaza city and I haven't found her or her husband anywhere," Marwad said. "We saw so many bodies on the as we left. Bodies were on the street, body parts everywhere. We couldn't help them, we had to leave… One of those bodies could have been my sister."
U.N. officials said that over 81,000 Palestinians had fled eastern Gaza in the 13 days since Israel began its offensive on the coastal strip. Their facilities are severely overcrowded, they added, and food was running short.
"We are already in a crisis. We don't have the the resources to feed and shelter these people for much longer," said Muhammed Abu Halima, who works at a U.N. school in Gaza City. "We already have 30 people crowding into each room and more are coming."
He described scenes of displaced Palestinians walking miles from eastern Gaza, many of them barefoot carrying only their children in their arms. Residents of Shujayeh said the Israeli assault lasted all night, and the sound of exploding tank shells and air strikes were relentless as they left.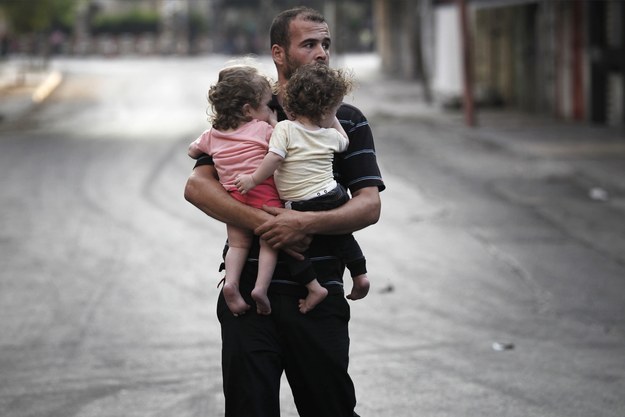 Israeli military officers described an "underground city" in Shujayeh, made up of a labyrinth of tunnels in which Israeli soldiers clashed with Hamas fighters.
"Even with the intelligence the Israeli military keeps on Gaza, they were caught by surprise at the extent of what they found below ground," said Amir Bohbot, a military affairs correspondent with Walla, a news site. "There were traps, explosives everywhere. There is no way for them to continue their operation without taking the risks of even heavier casualties."
In Israel, many urged Israeli Prime Minister Benjamin Netanyahu to continue the operation into Gaza, despite the casualties.
"He's already lost some of our sons, and injured others," said Miriam Cohen, a resident of Sderot who has a son and a nephew in the military. "Don't make it be in vain. Go in until you bring back the head of every Hamas terrorist on a stick."
Sheera Frenkel is a cybersecurity correspondent for BuzzFeed News based in San Francisco. She has reported from Israel, Egypt, Jordan and across the Middle East. Her secure PGP fingerprint is 4A53 A35C 06BE 5339 E9B6 D54E 73A6 0F6A E252 A50F

Contact Sheera Frenkel at sheera.frenkel@buzzfeed.com.

Got a confidential tip? Submit it here.