How To Get Arrested In Egypt: Work As A Journalist
The third deadliest country for reporters in 2013. "It's never been as bad as it is nowadays," Mosa'ab Elshamy says.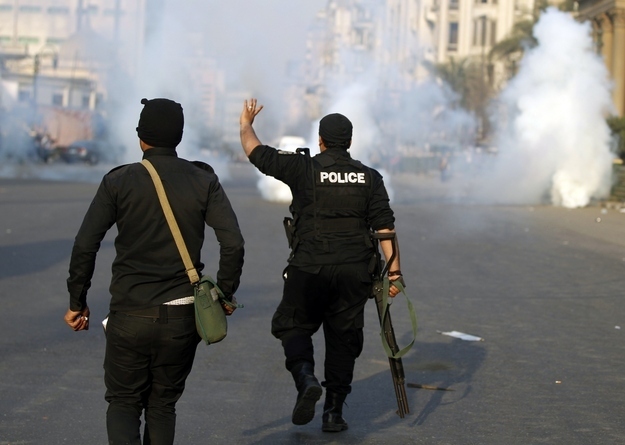 Mosa'ab Elshamy was just leaving a prison visit with one brother when he heard another one had been arrested this weekend.
"My first thought was to figure out what had happened quickly, and to get him out," he said. "We unfortunately know what to do in these situations."
Perhaps no one in Egypt has witnessed firsthand the sweeping crackdown on the press as much as the Elshamy brothers. Three of the four brothers in their family work as journalists. The eldest, Abdullah Elshamy, has been in prison without being charged for 160 days. He was arrested alongside several other members of the Al Jazeera team on Aug. 14, as they reported on the violent police dispersed of the Muslim Brotherhood protest camp in Rabaa Square, Cairo. The next, Mohamed Elshamy, who works as a photographer for the Anadolu photo agency, was arrested over the weekend as he left his offices near the U.S. Embassy in Cairo. He was held for six hours before he was released. And Mosa'ab Elshamy, the youngest of the three journalist brothers, spent several weeks in jail when he was arrested while covering protests in 2011.
"I've been working as a photographer in Egypt for three years and I think it's never been as bad as it is nowadays," Mosa'ab told BuzzFeed. "It's never been great, but now it is an absolute nightmare to be a journalist and try to over anything. Just holding a camera is enough to get you arrested."
Over the weekend, 12 journalists were detained by police in Egypt while trying to cover the three-year anniversary of the Egyptian revolution that ousted Hosni Mubarak's decades-long regime. Two more have been detained since, while Egypt's state prosecutor announced Wednesday he was bringing charges against 20 journalists from the Al Jazeera TV network — including four foreigners — on charges of joining or assisting a terrorist group and spreading false news that endangers national security.
"None of the governments who have come to power in Egypt since the 2011 uprising have delivered on their promises to respect freedom of the press," said Sherif Mansour from the Committee for the Protection of Journalists. "It is difficult to see how the country could achieve anything like democracy when it is one of the most dangerous places on earth for journalists to do their jobs."
Journalists in Egypt have repeatedly expressed their concerns to Egyptian officials, and recently collected signatures from many of the world's largest news agencies to petition the ongoing detention of journalists. In closed forums, many discuss concerns over continuing to operate in Egypt.
"Our press cards expired on Jan. 1, but the new ones are still not ready and we keep being given contradictory statements on whether or not its safe to work on the expired cards," said one correspondent based in Cairo, who asked that her name be withheld. "It's infuriating, because it feels like they are making up the rules as they go along. Even if you follow the rules, the chances of getting arrested seem to go up every week."
Journalists are also facing increasingly hostile reactions in public, she added, pointing out that two journalists — Nadine Maroushi and Bassel el-Daba — were injured over the weekend when a crowd of protesters in Tahrir Square accused them of being from the Al Jazeera news channel and harassed and beat them.
"I've had people try to attack me at protests screaming that I am a spy or that I'm Al Jazeera. They don't give evidence; the accusations are enough to get an angry crowd gathered and then it becomes a very dangerous situation," said the correspondent.
Videos like this one show the power of such rumors: Here a police officer can be heard telling a correspondent for MBC Misr TV satellite channel to stop filming police officers standing in front of a Muslim Brotherhood protest or he would announce they were part of an Al Jazeera crew and allow them to be attacked.
Other Egyptian media organizations have published articles alleging that many Western journalists in Egypt are secretly working for spy agencies, or are receiving payments from Gulf countries to write unflattering reports about Egypt.
Mosa'ab Elshamy says the current situation in Egypt is "a total mess" for the press.
"Everything is a risk today and we have always be worried about attacks from the protesters or from police," he said. "It makes it such a big risk to even go down into the streets and photograph for an hour, you wind up really sitting and considering each time whether it is worth the risk."
Still, he says, he doesn't let it stop him from going out and continuing to photograph Egypt's ongoing upheavals. Some of the photos he has taken have become icons of Egypt's recent history, and featured on the front pages of Time magazine and the New York Times.
"I just can't imagine not doing this, as bad as it gets," said Mosa'ab.
Below are some recent photographs he and his brother have taken.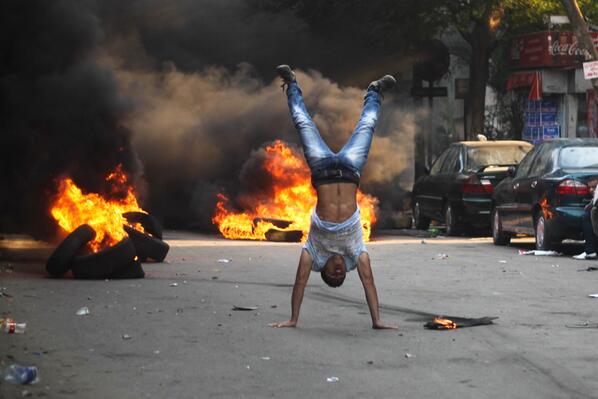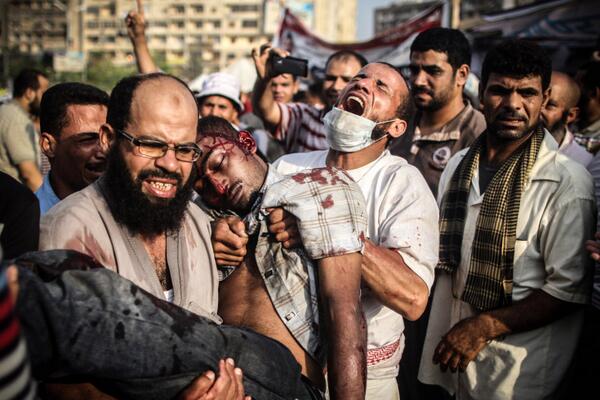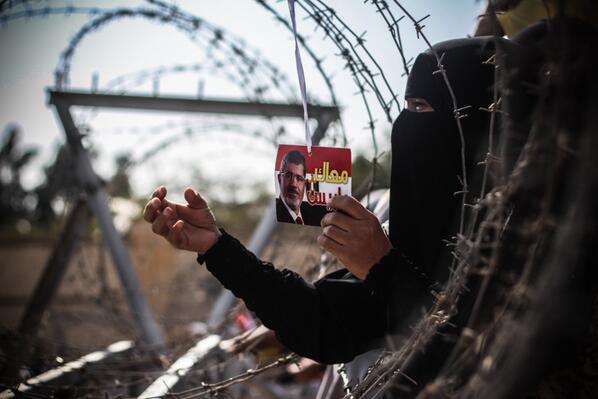 Sheera Frenkel is a cybersecurity correspondent for BuzzFeed News based in San Francisco. She has reported from Israel, Egypt, Jordan and across the Middle East. Her secure PGP fingerprint is 4A53 A35C 06BE 5339 E9B6 D54E 73A6 0F6A E252 A50F

Contact Sheera Frenkel at sheera.frenkel@buzzfeed.com.

Got a confidential tip? Submit it here.