Has The Insurgency In Egypt Already Begun?
Car bombings, assassination attempts, and shootings in the Sinai. "The war has just begun," says a local government official.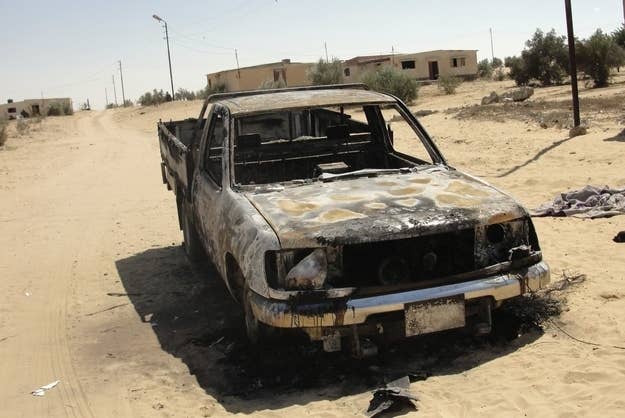 In Egypt, it's always been said that some of the most dangerous threats to the seat of government in Cairo emerge from the Sinai Peninsula. And this week, Egyptian officials began whispering that insurgency had already begun.
On Wednesday, two bombs were simultaneously exploded in Rafah, which straddles the border between Egypt and Gaza on the northwesternmost tip of the Sinai Peninsula. The first bomb brought down a two-story building which housed Egyptian military intelligence officers while the other hit an armored personnel carrier full of Egyptian soldiers at a checkpoint nearby. At least six people were killed.
"This wasn't some random hit, this was a well-coordinated attack," said a local government official who spoke to BuzzFeed by phone and asked to be quoted anonymously because he has been targeted in the past. "If the Egyptian army thought they had dealt with the insurgency in Sinai with their military campaign last month, this is a sign that the war has just begun."
Last month, the Egyptian army launched an offensive in Sinai aimed at wiping out militant groups that have taken hold in the peninsula. Their campaign targeted a number of different groups, ranging from Islamists who support the Muslim Brotherhood and recently ousted president Mohammed Morsi, to hardline groups linked to al-Qaeda who have ties to Syria, Gaza, and Libya, as well as Bedouin tribesmen long discontented with the Egyptian regime.
Egyptian media reported that more than 100 alleged militants and three Egyptian soldiers were killed in the offensive. But the offensive seems to have done little but spur the insurgency on. In addition to the twin car bombings, last week, Egypt's interior minister narrowly escaped an assassination attempt when a car bomb tore through his convoy wounding 22 people on a busy Cairo street. A Sinai-based militant group, Ansar Bayt al Maqdes claimed responsibility for the attack and said it would release a video. And another Sinai-based group, the al Furqan Brigades released a separate video showing them trying to launch a rocket-propelled grenade at a container ship in the Suez canal last month.
Egypt's interim president has compared the attacks to the days when Islamic militants tried to topple the regime of Hosni Mubarak in the 1980s and 1990s. Mubarak responded to the attacks by enacting a state of emergency, which lasted his entire rule and essentially allowed him to bypass Egyptian law to hunt down militants and order military offensives.
That state of emergency law — which was quickly lifted after the Egyptian revolution ousted Mubarak in 2011 — was immediately reinstated in July, when the Egyptian army ousted Morsi and arrested 2,000 members of his Muslim Brotherhood Party and other Islamist groups.
Islamist groups and their supporters have pointed to the return of emergency law as an example that the old regime is back. For many of them, including Muslim Brotherhood officials who are on the run, Sinai is a natural rallying point and ideal area to play cat-and-mouse games with the Egyptian army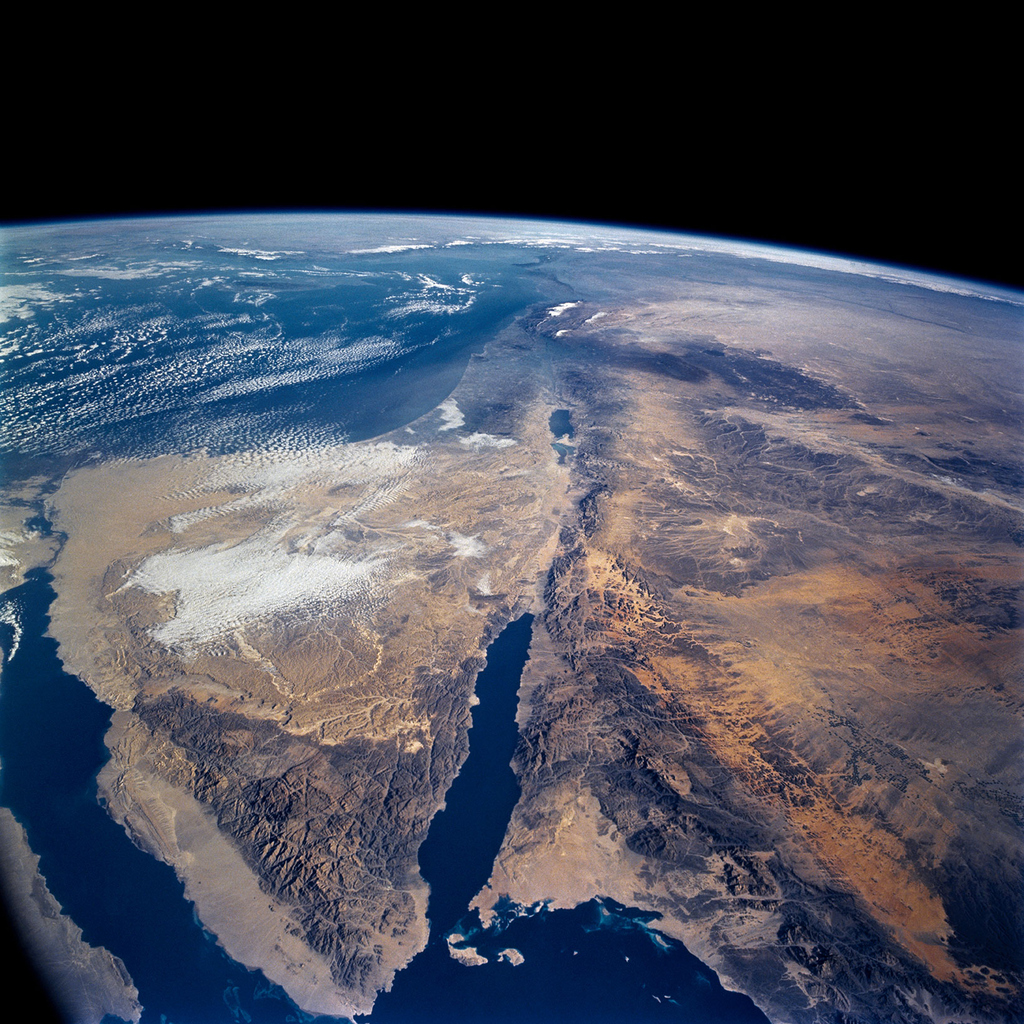 As a land bridge between Asia and Africa, Sinai is full of jagged mountains and vast sand plateaus, making it harsh terrain to say the least. It's a notoriously lawless area that has become the playground of smugglers, who like to say that they follow "ancient true laws" rather than "modern state laws."
"If someone in Cairo or Tel Aviv wants to make a law, that is their business. I'm not concerned. What is law is what I can see and hear and what you can force me to do," said Abu Muhammed, a Bedouin smuggler who has been working in the Sinai for decades. Like most smugglers, he uses a pseudonym. "Those governments come and go, but this land is ours. If they bring the war to us, we will bring the war to them."
He said that most Bedouin support the Islamist insurgency, and are happy to provide shelter and advice to those fighting against the Egyptian government. For years, he said, the Bedouin have been treated as second-class citizens by the Egyptian government, and had their rights trampled by local authorities.
"We have a sympathy for the Muslim Brotherhood and for the other groups who are being targeted by the Egyptian regime. We have also faced this and we know how to respond," said Abu Muhammed. Pointing at the recent arrests of Muslim Brotherhood leaders he added, "My cousins, one of my brothers have also been jailed by the Egyptian government unjustly. We understand what this is."
In videos like this, from 2011, Bedouin rights groups have stated their support of the revolution and demanded an end to emergency law.
"We've always told the Egyptians that it's Sinai they have to worry about," said Benyamin Ben-Eliezer, an Israeli member of parliament with particularly close ties to the Egyptian regime. "Don't be fooled by the quiet desert and beautiful beaches. Sinai is the real threat."
He pointed to statements made by Israeli intelligence and military officials, who have likened Sinai to "Tora Bora" and said it is "very difficult" to control.
"The Egyptians have their hands full," said Ben-Eliezer, who took part in Israel's occupation of Sinai during the 1967 Mideast war and its subsequent withdrawal in 1982 following the 1979 Israel-Egypt peace treaty.
Over the last three months, Israeli officials have granted the Egyptian military special permission to enter Sinai and pursue militants there. According to the peace treaty between the two countries, Egypt has to receive approval from Israel if it wants to exceed a certain quota of troops or tanks in the peninsula.
"Militants in Sinai threaten us both," said the Israeli military's chief of staff Benny Gantz, last month.
Still, some are saying that whatever the Egyptian military does in Sinai is too little too late.
"The Egyptian government, their army, they are one and the same and they will both be targeted," said Abu Muhammed. "We will not lay quietly in our beds and let them come and take us."
Sheera Frenkel is a cybersecurity correspondent for BuzzFeed News based in San Francisco. She has reported from Israel, Egypt, Jordan and across the Middle East. Her secure PGP fingerprint is 4A53 A35C 06BE 5339 E9B6 D54E 73A6 0F6A E252 A50F

Contact Sheera Frenkel at sheera.frenkel@buzzfeed.com.

Got a confidential tip? Submit it here.