Hackers Release Third Dump Of Ashley Madison Data With CEO Emails
The latest release appears to address a corrupted file issue from the previous rollout.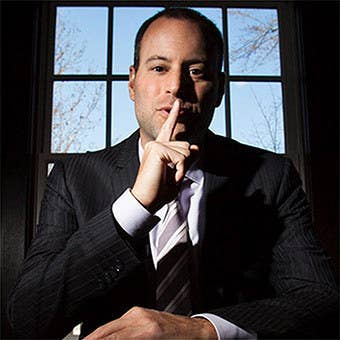 Emails sent by Noel Biderman, CEO of Ashley Madison's parent company, are among 20GB of data released Friday by the hackers who have claimed responsibility for breaching the infidelity website.
According to Motherboard, the new dump Friday includes a large email file from Biderman. The site reported that the file may be corrupted, as was a previous file uploaded Thursday which claimed to hold Biderman's emails.
The group which has taken responsibility for the breach, the Impact Team, appeared to target Biderman directly in a message released with the files Thursday which read, "Hey Noel, you can admit it's real now."
The Impact team told Motherboard Friday that while there was "no guarantees on further dumps," the file released Friday "is corrupted so maybe another noel email dump. 40GB uncompressed."
In an earlier email interview with Motherboard Friday, the Impact Team said that it still has not released "300GB of employee emails and docs from internal network. Tens of thousands of Ashley Madison user pictures. Some Ashley Madison user chats and messages."
Ashley Madison and its parent company, Avid Life Media, have still refused to confirm the veracity of the leaked data, despite various cybersecurity experts stating that it appears that the information came from the site.
Ashley Madison is already facing legal problems over the hack. Two Canadian firms announced Friday that they have filed a $578 million class-action lawsuit against the company. The firms Charney Lawyers and Sutts, Strosberg, both of Ontario, said they were representing the plaintiff Eliot Shore, an Ottawa widower who says he joined the site after he lost his wife to breast cancer and whose personal information was disclosed to the public after the breach.
Sheera Frenkel is a cybersecurity correspondent for BuzzFeed News based in San Francisco. She has reported from Israel, Egypt, Jordan and across the Middle East. Her secure PGP fingerprint is 4A53 A35C 06BE 5339 E9B6 D54E 73A6 0F6A E252 A50F

Contact Sheera Frenkel at sheera.frenkel@buzzfeed.com.

Got a confidential tip? Submit it here.