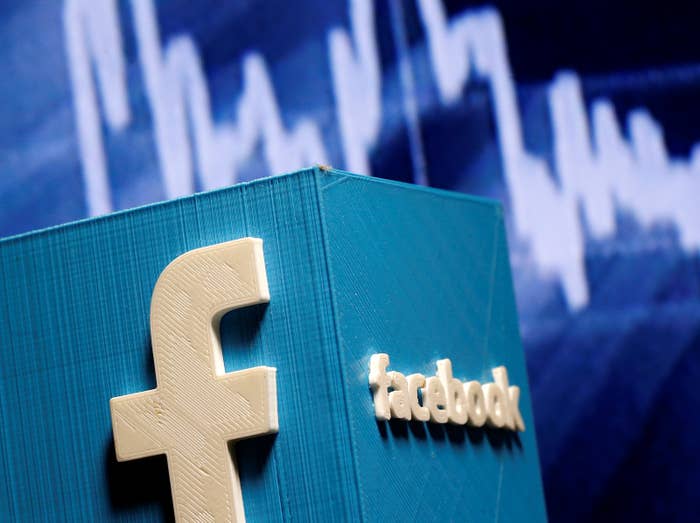 SAN FRANCISCO — The German government has taken the lead in questioning Facebook's responsibility towards removing fake news on the platform, and threatening to take action themselves if more isn't done to curb the spread of fake news through social media sites.
While several countries have pressed Facebook on the issue, German Justice Minister Heiko Maas set the tone last week, suggested that Facebook be treated like a media company and be held criminally liable for failing to remove hate speech. On Wednesday, German Chancellor Angela Merkel added her voice, warning of the power of fake news.
Speaking in parliament for the first time since her announcement Sunday that she would seek re-election next year, Merkel cautioned that public opinion was being "manipulated" on the internet.
"Today we have fake sites, bots, trolls -- things that regenerate themselves, reinforcing opinions with certain algorithms and we have to learn to deal with them," said Merkel in her first appearance to the German parliament since she announced Sunday she would seek re-election this year.
Germany's influence within the European Union means that other European states may soon start pressing Facebook as well.
"We believe Facebook, and all social media companies on which news is shared and consumed, should shoulder the same responsibility as traditional media companies," said one member of the European Parliament, the EU's legislative body, who asked to speak off record as she is involved in investigating potential EU legal action against Facebook. "They do not get to wipe their hands of responsibility by saying we are an internet company, or we do not control what users share."
The MEP, who would not detail what legal action was being considered against Facebook, said that senior figures within the German government supported the position that tech companies, including Google, Twitter and Facebook, be held responsible for the content hosted on their platforms.
Maas has already said that pending a review of how quickly racists and xenophobic posts reported to Facebook are removed, the EU should act to change existing guidelines which classify Facebook and other social media platforms as tech companies, and therefore not liable for content hosted on their platform. That review may also result in calling for Facebook and other social media companies to be more transparent about the number of posts deleted and the reasons for their removal, as well as potentially levy fines against platforms that refuse to delete posts which qualify as hate speech under EU law.
"Fake news, in many cases, is a type of hate speech. We see fake items, written as articles claiming that refugees are robbing houses and attacking women. If those articles lead to someone attacking a refugee, are they not an act of hate speech?" asked the MEP.
She said that several EU member states have expressed an interest in also monitoring Facebook's response time to removing fake news, and in pressing the company to do better.
While Germany has become the most public face in challenging Google, fake news has been making headlines around the globe. In Indonesia, the topic has been a matter of public importance for the last year. During his reelection campaign in 2014, Indonesian President Joko Widodo was accused of being a Chinese Christian and a communist through a series of badly-sourced items made viral on Facebook. Widodo released his marriage certificate to prove his racial and religious background, but since he won the vote, his government has taken a tough stance on tech companies, including an ongoing dispute with Google and Facebook over millions of dollars in back taxes.
And in Brazil, where senior Facebook executives have been arrested in connection with a broader dispute between the Facebook-owned messaging app WhatsApp and an investigation into a drug-trafficking ring, prosecutors have only recently begun looking into an array of fake news items that have spread through Brazil's social media landscape. Following a BuzzFeed News Brazil report this week on fake news outperforming real news in the midst of a political upheaval that has seen the impeachment of President Dilma Rousseff, top Brazilian prosecutor Deltan Dallagnol, told BuzzFeed News that fake news is a "weapon in a war against the investigation" focused on politicians.

The spread of fake news on Facebook made headlines in the US this week, amid a national debate over fake news items' influence ahead of the presidential election. Facebook has argued that it remains a technology company, rather than a media company, and that fake news makes up only a small percent of its daily shared content. Despite what was initially seen as a cavalier attitude regarding fake news from Facebook CEO Mark Zuckerberg, the last week has seen the company release a series of statements claiming to take the issue more seriously.