French Police Say All The Suspects Involved In The Paris Attacks Are Linked To One Man
French police say the men behind the attacks have all been tied to a radical Islamist network.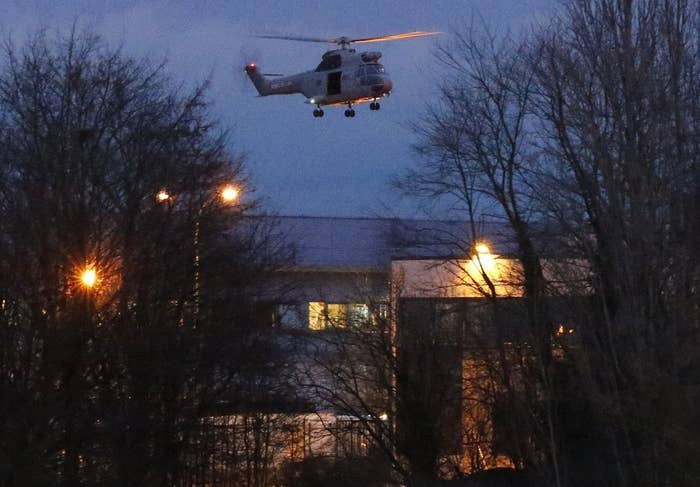 The brothers Cherif and Said Kouachi, the gunmen behind the Charlie Hebdo massacre Wednesday, and Amedy Coulibaly, named by police as the gunman behind the shooting of a policewoman Thursday, not only all knew one another, say French police, but did through one French national currently in jail for terrorist activities.
On Friday, the three were killed as French police launched a simultaneous operation to free the hostages that the Kouachi brothers held in a printing plant in Dammartin-en-Goële, and that Coulibaly was holding in a kosher supermarket in Paris.
After a day of conflicting reports on whether the two hostage situations were connected, French media reported that not only had the men all known each other, Coulibaly had demanded that the Kouachi brothers be released in return for him letting the hostages go.
Years before they made headlines for one of the deadliest attacks on French soil in recent memory, the three men all found their way into a group of militant Islamist leaders in France. Le Monde reports that the men first met in prison. Coulibaly first spent time in prison for armed robbery 2001, and then drifted in and out of prison until he was converted into a radical sect of Islam.
Cherif Kouachi was sentenced to prison in 2008 for three years, but only served 18 months, for helping send young men to fight with al-Qaeda in Iraq. It was during his time in prison that he was radicalized, according to a French documentary in which Kouachi describes meeting self-taught preacher Farid Benyettou, who was jailed alongside him.
Cherif says Benyettou told him that "the scriptures offered proof of the goodness of suicide attacks. It is written in the scriptures that it's good to die a martyr."
Le Monde also reported that the men were tied through Djamel Beghal, a French national currently serving out the last year of his 10-year sentence for involvement in terror activities. Le Monde reported that phone records show he spoke regularly to the two Kouachi brothers, the younger of whom he had met in prison.
The names of both the Kouachi brothers and Coulibaly are also linked in French court documents listing suspects involved in a plot to help Islamist preacher Ait Ali Belkacem escape from a French prison in 2010. The French site Le JDD reported that Coulibaly was arrested in connection with the plot, though it was unclear if he served time in prison. The Kouachi brothers were also named as part of that plot in court documents, though neither brother was prosecuted due to lack of evidence.
Sheera Frenkel is a cybersecurity correspondent for BuzzFeed News based in San Francisco. She has reported from Israel, Egypt, Jordan and across the Middle East. Her secure PGP fingerprint is 4A53 A35C 06BE 5339 E9B6 D54E 73A6 0F6A E252 A50F

Contact Sheera Frenkel at sheera.frenkel@buzzfeed.com.

Got a confidential tip? Submit it here.