Of the more than 200 people killed in Gaza since Israel launched Operation Defensive Edge seven days ago, 37 have been under the age of 18, according to Gaza's health ministry.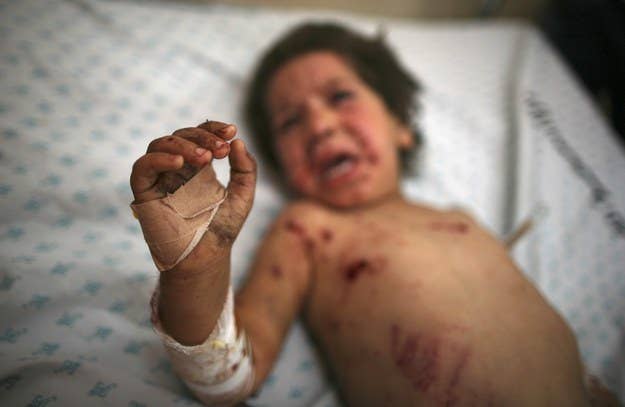 On Wednesday afternoon, four children from the Bakr family became the latest child victims. Ahed Bakr, 10, Zakaria Bakr, 10, Mohd Bakr, 11, and Ismail Bakr, 9, died from multiple shrapnel wounds and burns. Multiple eye witnesses said the children were on the beach when the area was hit directly by shells.
"We think they came from an Israeli navy gunboat, but we don't know why they would shell that area. There was nothing there, no rocket launchers, no Hamas, just some kids on the beach," said Ahmed Jabril, who works at the Beach Hotel and witnessed the attack.
Dozens of journalists also witnessed the attack as it happened, since several hotels popular with the foreign press, including the Beach Hotel, Al Deira and Roots, were directly in front of the area where the children were killed.
Peter Beaumont, a correspondent for the Guardian, was sitting on the deck of the hotel when the attack happened. He and other journalists helped perform first aid on four others, three of them children, as they ran from the first explosion only to be hit by a second strike.
"The second shell catches the survivors as they reach the brightly coloured tents," Beaumont wrote in his first-hand account. "As it explodes, my colleagues, now standing by the terrace wall, shout at unseen Israeli gunners who can't hear them: 'They are only children.'"
Beaumont said the man with the children appeared to be in his 30s, and was hit in the stomach with shrapnel. Two of the three children also had shrapnel wounds, and were taken to the hospital.
This video shows the immediate aftermath, as Beaumont and others give first aid to one of the children.
In photos, the journalist and hotel staff are seen attempting to give first aid before the ambulances arrived.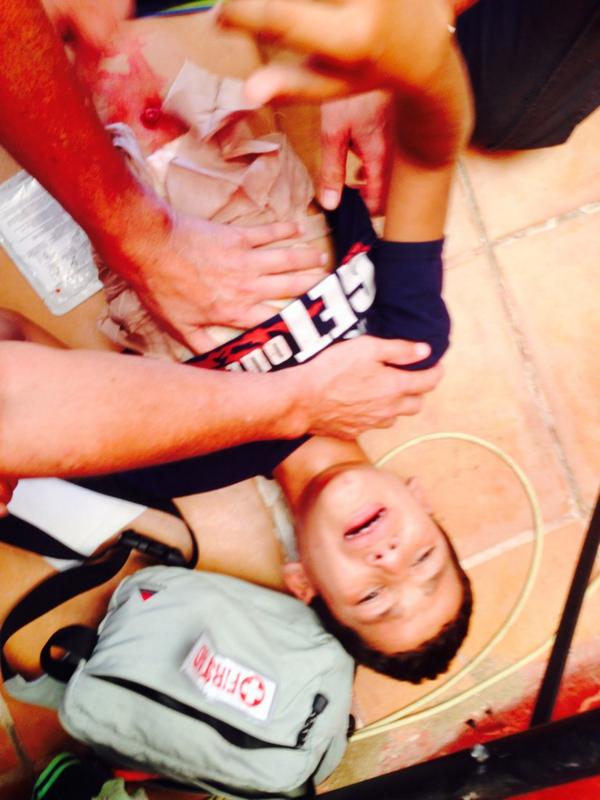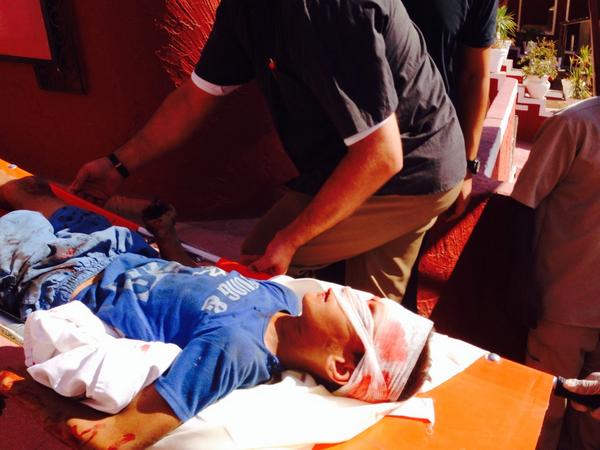 Ayman Mohyeldin, a correspondent with NBC, was with the Bakr family in the hospital, when they found out about the deaths.
Other journalists at the scene confirmed that the boys had been out on the beach when they were hit.
An Israeli army spokesperson said the incident was still under investigation, and that they were looking into whether Israeli navy gunboats were offshore at the time.