Fewer Laughs For Egypt As Satirist Bassem Youssef Confirms His Show Has Been Canceled
The popular El Bernameg show was plagued with problems over the last year, including lawsuits, jammed signals, and protests.
Egyptian satirist Bassem Youssef called a press conference Monday to announce that "due to circumstances outside his control" his popular satirical TV show would not be returning.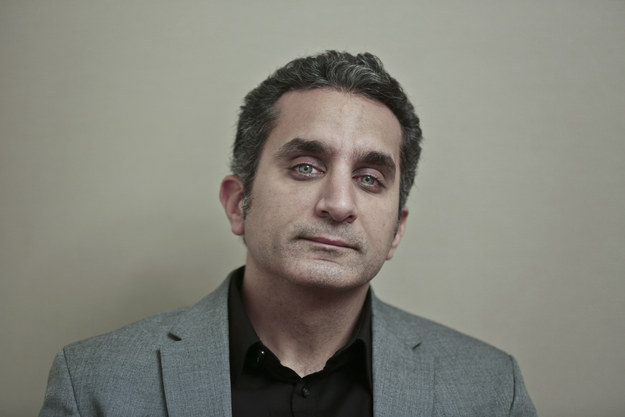 Egyptian authorities announced last month that Youssef's show would be taken off air ahead of the country's presidential elections so that "Egyptian voters' orientation and public opinion won't be influenced."
Youssef, who is known for skewering Egyptian leaders from all sides of the political spectrum, had recently come under attack for his criticism of the army. As support of Egyptian military strongman Abdel Fattah al-Sisi grew, so did the attacks on Youssef for criticizing him.
Over the last six months, Youssef's show has been been served with lawsuits alleging that he is "insulting the state," and efforts have been made to jam the frequency of his Friday night show to make viewing nearly impossible.
Youssef said the decision to cancel the show came after he and the crew realized it was better to end the show rather than "watering it down." He also said that they refused offers to air the program from outside Egypt.
Earlier this week, MBC Misr, the channel currently hosting Youssef's show, said they would not air its May 30 episode but gave no further explanation.
Youssef, who featured in Time's 100 Most Influential People in 2012, has often been called "Egypt's Jon Stewart" and has spoken publicly of his fondness for The Daily Show.
The reaction to news that Youssef had canceled his show came swiftly.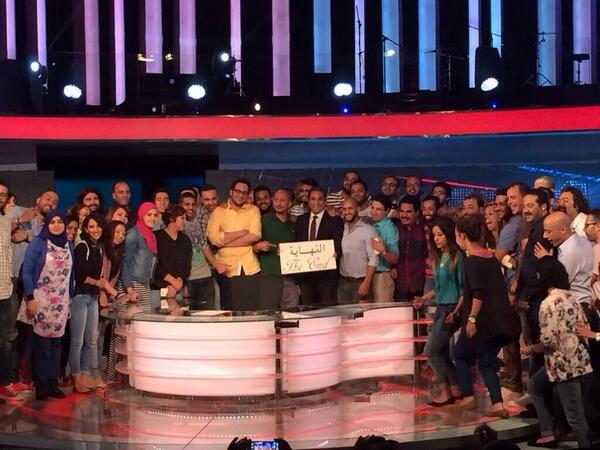 Sheera Frenkel is a cybersecurity correspondent for BuzzFeed News based in San Francisco. She has reported from Israel, Egypt, Jordan and across the Middle East. Her secure PGP fingerprint is 4A53 A35C 06BE 5339 E9B6 D54E 73A6 0F6A E252 A50F

Contact Sheera Frenkel at sheera.frenkel@buzzfeed.com.

Got a confidential tip? Submit it here.