Egyptians Arrested And Harassed At Rally Against Sexual Harassment
A rally against sexual harassment ended with police arresting two members of anti-harassment group or unlawful protest, and two men arrested for harassing women at the protest. Egyptian women spoke to BuzzFeed about what they think should be done to protect them.
Egyptian activists held a rally against sexual harassment Saturday evening. But once more, they found themselves under attack. An AP photographer captured this image, of police ogling a young woman as she walked to the rally.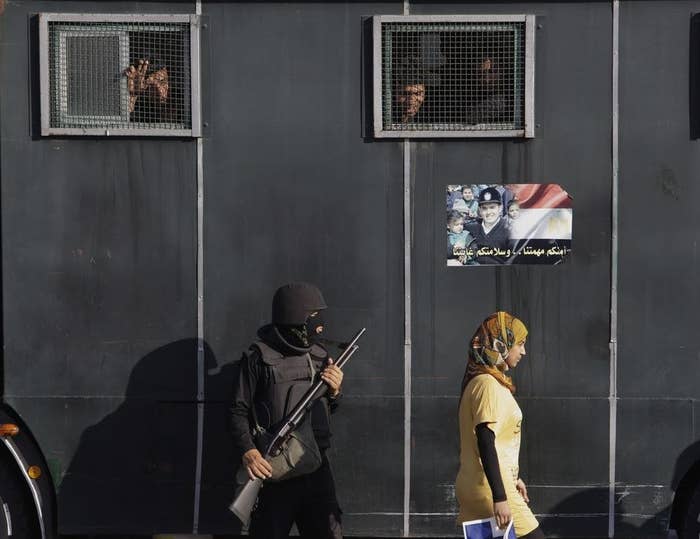 Dozens gathered in Cairo and held signs calling for an end to harassment. Police initially stood by and then arrested two protesters for unlawful demonstrations under a new law in Egypt banning unapproved protests.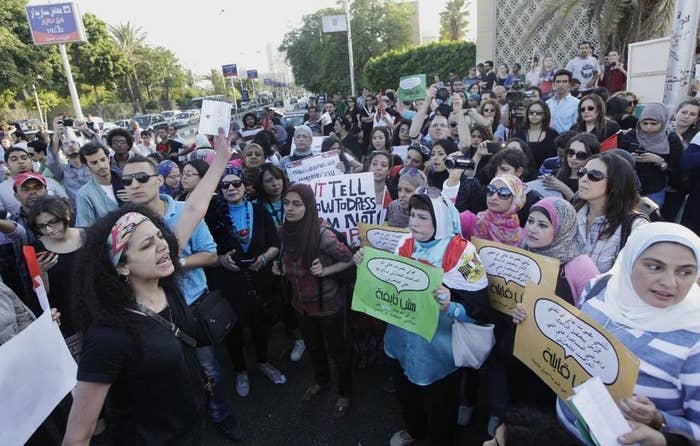 One of the groups that helped organize the rally confirmed the arrests of two of their members. They said the two were holding signs against police harassment.
Police also arrested two men who harassed women at the rally.
Sexual harassment and assault in Egypt have become endemic, according to human rights groups. In a recent survey by the UN, over 99% of Egyptian women said they had faced harassment at one point in their lives.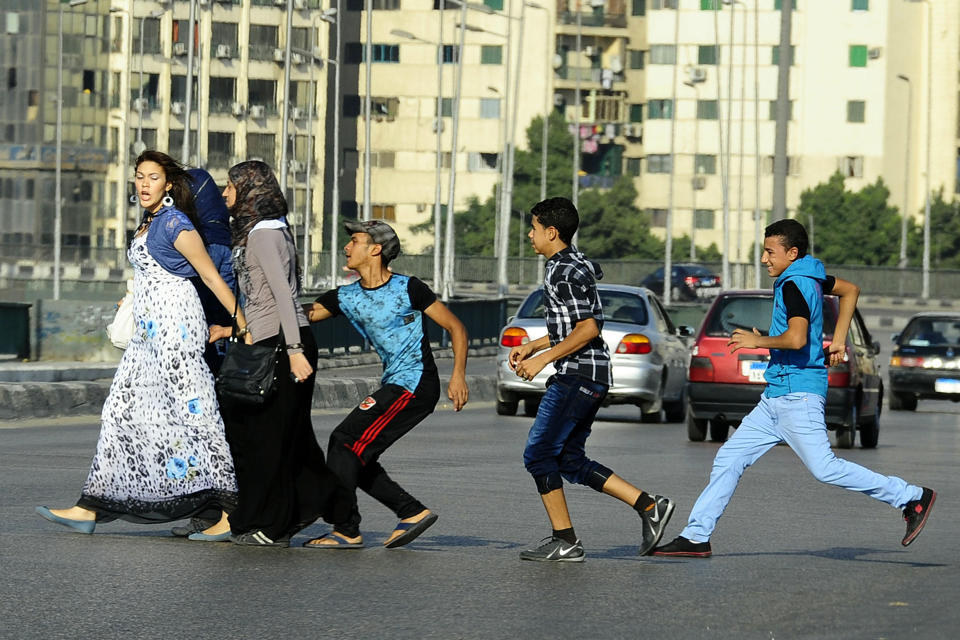 Egyptian women still feel that too little is being done. Several spoke to BuzzFeed from this week's protests, and said what they would do to stop sexual harassment and assault.
Israa Ashour, a 26-year-old film maker, said she wanted Egyptian authorities to institute a harsher punishment for sexual harassment, such as a 15-year prison sentence.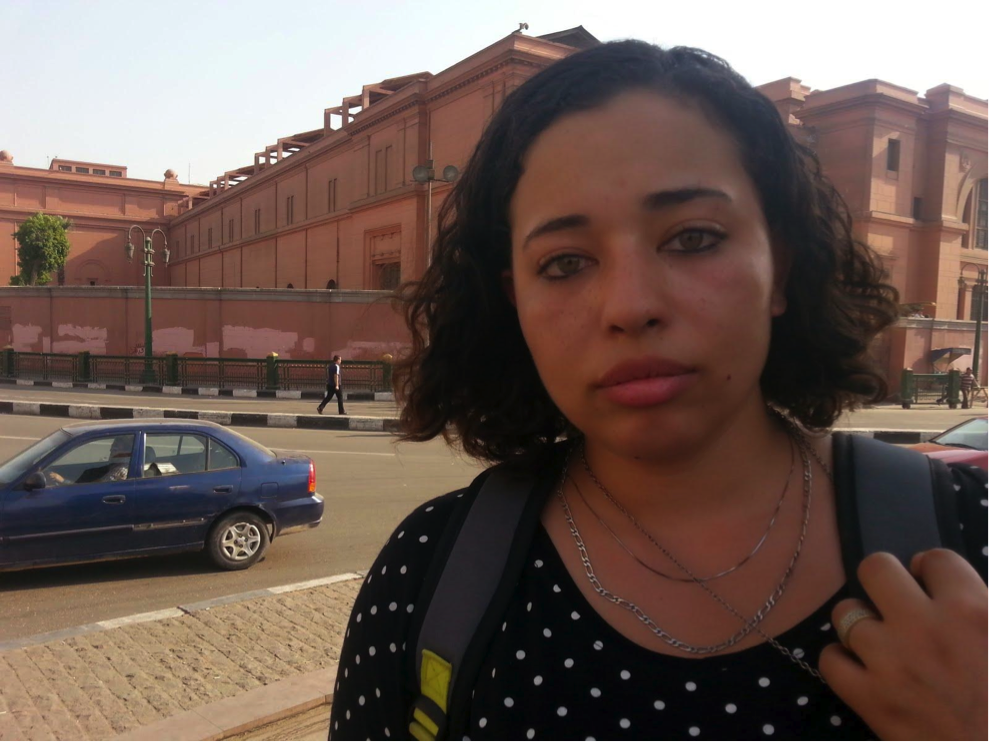 Alaa Mousa, 23, said men should experience what they do to women. "If a man rapes a woman, he should be raped. Not only that but he should then be insulting by having them film it and upload it to the internet."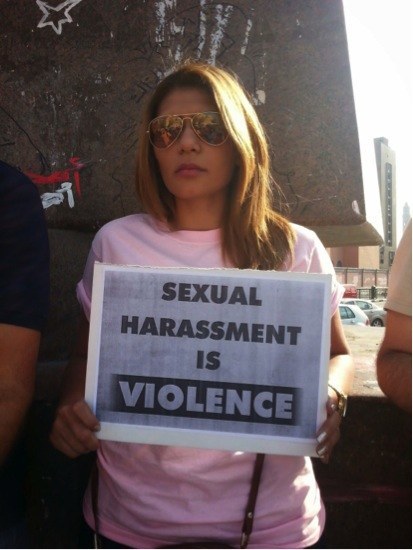 Rasha Sultan, 24, said "castration or execution" was the only way to punish men who raped women. "You can't imagine how difficult it is to be a woman here in this country."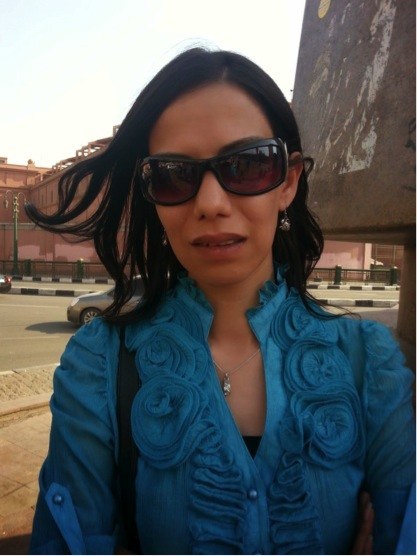 Shook Ali, 46, moved to Egypt from the Emirates 22 years ago. "Egypt wasn't like this before," she said. "If the government really wanted to stop rape, they should do what we do [in the Emirates], cutting off part of his ear to shame him for life."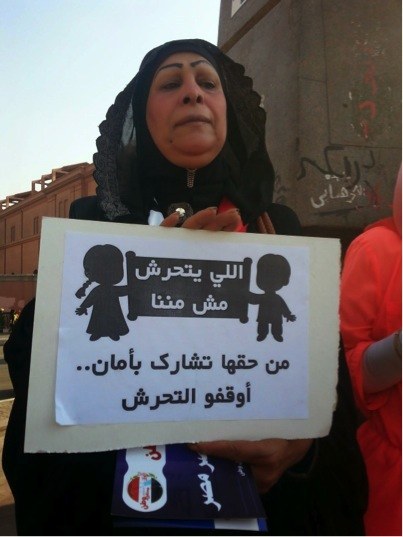 Souad Soliman said the Egyptian government should admit that rape, assault, and harassment of women are endemic. "Egypt is not safe for women," she said. "We have to be touch, we should cut off the organs [of those who rape]."