Egyptian Newspaper Under Fire For Racist Headline
The editor of the privately-owned Youm7 newspaper is now facing calls to quit.
This was the front page of Egypt's Youm7 newspaper Tuesday morning.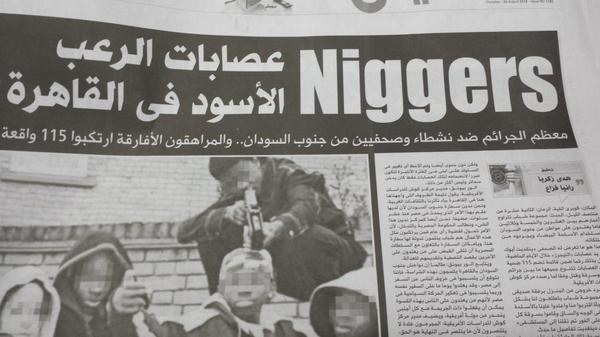 The privately owned Youm7 is known for its sensationalist headlines. But the headline on a story about black African immigrants joining gangs in Egypt went far beyond that, and has led to calls for its editor to step down.
"It's completely unacceptable," said Farad Khalid, a Sudanese immigrant to Egypt who works at a center helping new immigrants to Cairo. "We face horrible racism daily without this incitement."
Millions of refugees, asylum seekers, and migrant workers from all across Africa have made their way to Egypt over the last decade, driven by war and the chance for a better life. Many work for years in Egypt's thriving illegal economy, laboring at half the cost of Egyptian workers in jobs ranging from construction to manual labor on farms.
"Are there Sudanese who have joined gangs in Egypt? Yes, most certainly," said Khalid. "But that is something that we cannot stop, especially when a life of crime is all they have to turn to."
On Twitter, many condemned Youm7's headline, saying it promoted xenophobia.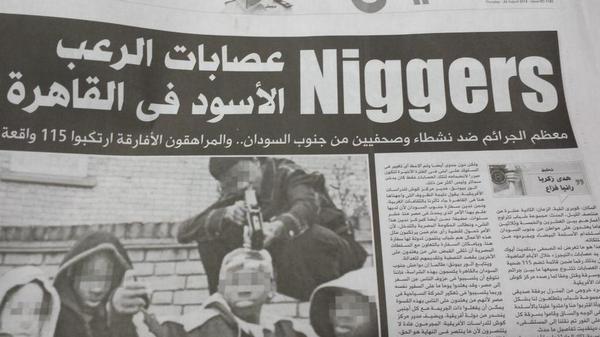 Sheera Frenkel is a cybersecurity correspondent for BuzzFeed News based in San Francisco. She has reported from Israel, Egypt, Jordan and across the Middle East. Her secure PGP fingerprint is 4A53 A35C 06BE 5339 E9B6 D54E 73A6 0F6A E252 A50F

Contact Sheera Frenkel at sheera.frenkel@buzzfeed.com.

Got a confidential tip? Submit it here.