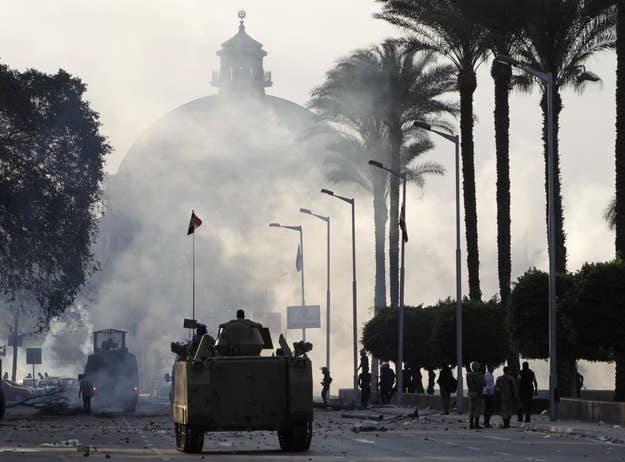 CAIRO — Ahmed Maher pulled his baseball cap as low onto his forehead as it could go, and held tightly to the straps of his backpack. Just a few blocks away from Tahrir Square, the site of the revolution that Maher helped launch, he was visibly uncomfortable — scared even — of being recognized.
"These are difficult times," Maher, 33, told BuzzFeed last month, sitting in the gallery of a café he liked to frequent near Tahrir. "I'm never sure how people will react when they recognize me, sometimes its positive but sometimes its been very, very negative."
Just a few weeks later, Maher was arrested and became one of the first Egyptians imprisoned under a new law that bans unapproved government protests. It was a far cry from 2011, when Maher was celebrated in Tahrir and beyond as one of the founders of the April 6 movement that led the protests that helped topple the Mubarak regime.
"My family doesn't think it's safe for me in Egypt anymore," Maher told BuzzFeed just before turning himself in for arrest on Nov. 30. "My family and even my friends have told me I should leave, just like some other activists have done. But I can't leave, I can't imagine leaving."
"We might be at square one in the revolution, but I still believe the revolution can succeed," he said.
Maher's lawyer said the activist still believed in his actions even as he prepared to go to jail for them. For many, however, his arrest, coming amid a wider crackdown on Egyptian activists, epitomized the dashed dreams of the revolution.
"There were many things that people said were the death knell of the Egyptian revolution," said Amina Kamel, an activist and friend of Maher's. "But for us, for those of us that sat in Tahrir and brought down the government, nothing symbolized the end of it all like the protest law and Maher and others getting arrested. For us it is to realize that after everything that happened, we are now in a situation that is even worse than what we had under Mubarak."
Three years have passed since activists like Maher launched the revolution that unseated Mubarak's 30-year regime and inspired Arab Spring movements across the Middle East. Three years of tumult, which have included near-weekly protests, three different constitutions, the rise and subsequent fall of the Muslim Brotherhood government, and the ascension of Egypt's General Adbul Fattah al Sisi as a celebrated figure.
"The pendulum swung one way, then the other way, and has now settled back in the middle where it started," said Ezz Mashref, a 24-year-old student who took part in the protests. "After everything, we are back where we started."
Below are some of the major figures and institutions in Egypt, looking at where they were in January 2011, as revolutionary fervor began to build, and where they are now, going into 2014.
The Mubaraks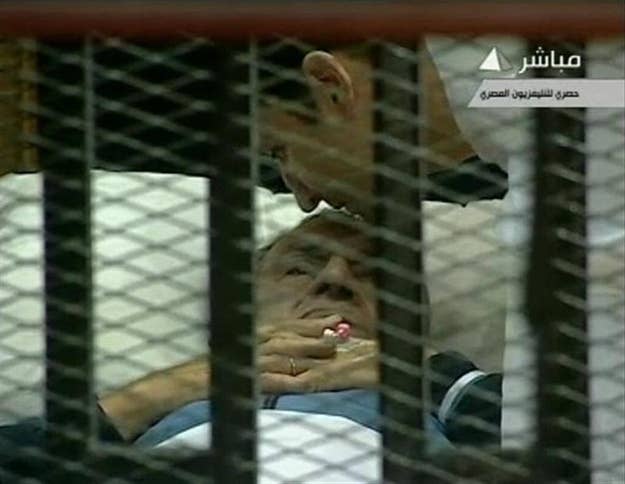 January 2011 – On Jan. 25, 2011 thousands took to the streets in protests that less than three weeks later would help topple Hosni Mubarak, ending his 30-year-rule of Egypt. Mubarak and his two sons, Alaa and Gamal, were charged with a variety of crimes. Mubarak appeared old and ill during the trial, spending most of it on a gurney. Mubarak was convicted on June 2, 2012 and sentenced to life imprisonment. Six months later, an appeals court overturned the sentence and ordered a retrial.
January 2014 – Alaa and Gamal Mubarak have been acquitted of corruption charges in a case arising from a land sale dating back some 20 years ago. The Mubarak sons remain in detention and still face other corruption charges, though many in Egypt believe they will likely be released sometime in 2014. The elder Mubarak's health appears to be on the mend. In August 2013, a court ordered that Mubarak be released from prison, and he is currently living in a military hospital, in the upper-class Maadi neighborhood of Cairo.
Protesters who once burned effigies of Mubarak and his sons have all but disappeared, and some in Egypt say they even hope for his return in 2014. "Maybe he wasn't that bad," said Hassem Mansour, a shopkeeper in downtown Cairo. "Maybe we blamed him for too much. Many people in Egypt miss him now."
The April 6 Revolutionaries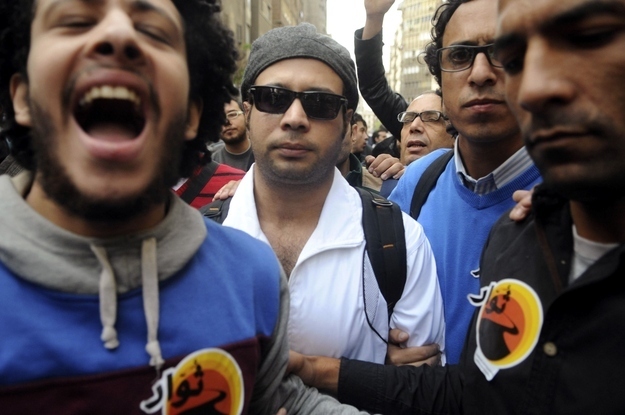 January 2011 – Few among the revolutionaries dared to hope that their protests could topple the 30-year Mubarak regime. Inspired by anti-government protests in Tunisia, and angered by police brutality, unemployment, a stagnant economy, and corrupt government, a small group of young Egyptians used grassroots methods and social media to bring hundreds of thousands of people into the streets. Of them, a few became household names. Ahmed Maher, and his co-founder of the April 6 youth movement, Ahmed Douma, were among them.
January 2014 – Maher and Douma, along with activist Mohammed Adel, will begin their three-year prison sentences in January 2014. An Egyptian court handed down the verdict earlier this month, convicting the three for organizing an unsanctioned protest.
"A few years ago, this would have been unimaginable to us," said May Hussein, an activist who protested alongside Maher and Douma in Tahrir Square. "These people used to be heroes, and now the regime arrests them, puts them in jail, and many in Egypt support them."
General Sisi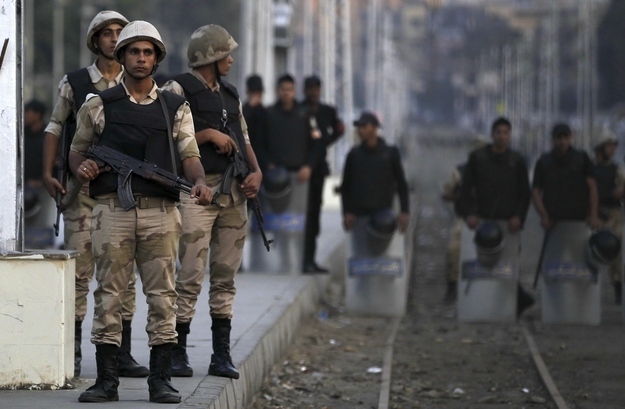 January 2011 – The name of Abdel Fattah el-Sisi was almost completely unknown in 2011. Sisi, then a deputy to General Mohamed Hussein Tantawi Soliman, former head of Egypt's armed forces, would have only played a supporting role in the Egyptian army's decision to seize control after the fall of Mubarak.
January 2014 – General Sisi is now one of the most celebrated figures in Egypt. Sisi chocolate, stickers and even lingerie are sweeping through Egypt. A "popular campaign" to urge him to run for president is being led by Egypt's journalist syndicate, and state-owned newspapers have started running op-eds singing his praises. .
"He restored stability in Egypt. We want a return of the military in power if it means our economy will improve, the tourists will come back and we will not have this chaos on the streets anymore," said Mahmoud Tayer, a tour guide in Cairo. "He is a hero to many Egyptians."
Mohamed Morsi and the Muslim Brotherhood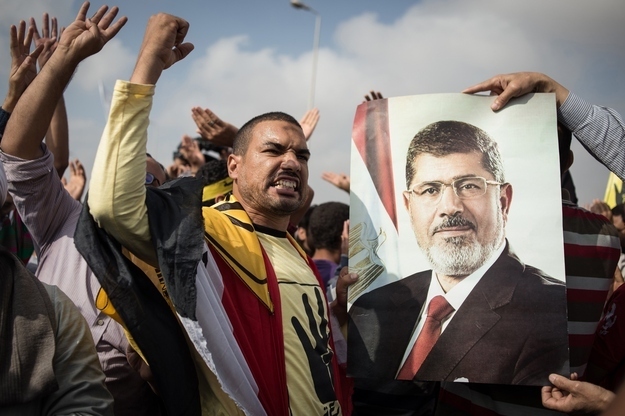 January 2011 – In Mubarak's Egypt, the Muslim Brotherhood was illegal and tens of thousands of its members were in jail. As protests swept through Egypt, the group called on its members to support the popular protests. After the fall of Mubarak, the Muslim Brotherhood was finally legalized by Egyptian courts, which allowed it to launch a political wing called the Freedom and Justice Party. The Party won 235 of 498 seats in parliamentary elections held in 2011. Mohamed Morsi ran as the Brotherhood's candidate in subsequent presidential elections, becoming the first president of Egypt from the Islamist group.
January 2014 – During its year-long rule, public opposition to Morsi steadily grew, as the Brotherhood granted itself sweeping judicial powers, and voted in a unpopular constitution. On June 30, millions of protesters took to the streets, and five days later the Egyptian military arrested Morsi and announced that an interim government would be formed until new elections could be held.
In the months since, thousands of Muslim Brotherhood supporters have been killed and thousands more imprisoned in the worst government crackdown on the group in decades. A slew of charges have been brought against Morsi, and other top Brotherhood officials, ranging from incitement to violence to terrorism and espionage.
This month, Egyptian courts took the final step and declared the Muslim Brotherhood a terrorist group. It is now illegal for the Brotherhood to raise funds, and a court ruling has banned the Brotherhood itself, the NGO, as well as "any institution derived from or belonging to the Brotherhood" or "receiving financial support from it."
Ahmed Shafik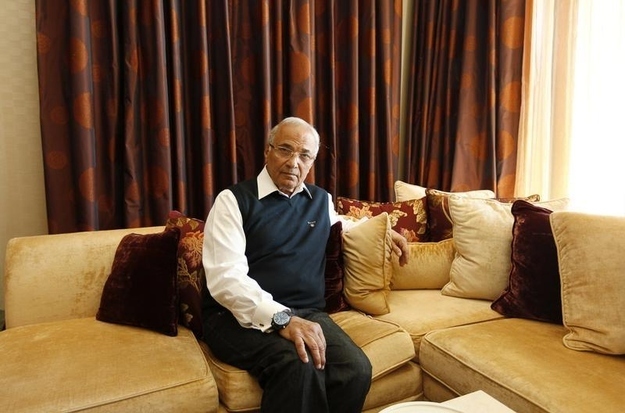 January 2011 – A key ally to Mubarak and a symbol of his decades-long rule, Ahmed Mohamed Shafik was designated prime minister from Jan. 31 to March 3, 2011. His appointment was a last-ditch attempt by Mubarak to stem the tide of protests. In 2012, Shafik narrowly lost the presidential elections to Mohamed Morsi, of the Muslim Brotherhood. Shafik fled to the United Arab Emirates (UAE) when the Muslim Brotherhood announced they would be arresting him on corruption charges.
January 2014 – In Dec. 2013, after the fall of the Brotherhood's government, an Egyptian court announced that Shafik had been cleared of all corruption charges after being tried in absentia.
"He's going to return to Egypt soon," Ahmad Sarhan, who served as Shafik's campaign adviser, told the Washington Post. He said Shafik was planning to "put his full energy" into building his new political party, the Egyptian National Movement — "trying to grab as much as he can for the next parliament."
Egyptian Women
January 2011 – Harassment of women was a long-standing problem in Egypt, though the subject remained largely taboo. Occasionally, video would surface showing a young woman attacked in public or molested on a busy street. The videos would illicit cries for reform and harsher punishments for rapists, but little was done.
During the revolution, female activists and politicians took a leading role in the protests that swept through Egypt, and many lauded the revolutionary atmosphere in Tahrir Square as a utopia for women — free of the rampant sexual harassment women often face in protests and demonstrations. Women fought hard for expanded rights in the governments new constitution, and for a greater role in politics.
January 2014 - Women's groups were disappointed when Egypt's new constitution, and government, failed to establish new laws to protect women. According to women's rights groups, sexual harrassment in Egypt has become endemic, and violence against women continues to grow. They also say that the constitution to be voted on in a national referendum on Jan. 14 does as little to secure the rights of women or address the inequalities against women as the two constitutions before it.
"The constitutional process was flawed from the start since the committee overseeing it was mostly comprised of men who view women's role as either sex objects or servants," says Nehad Abul Komsan, director of the Egyptian Center for Women's Rights.
The Bloggers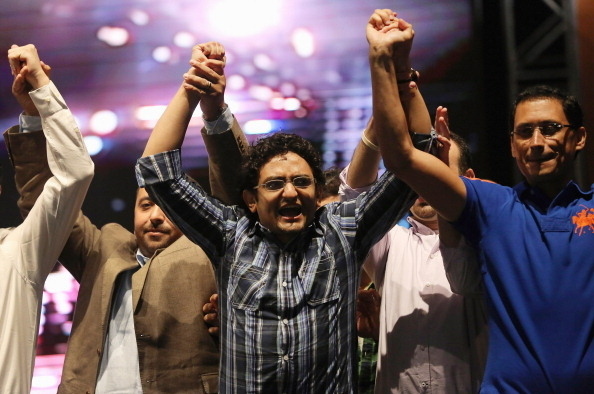 January 2011 – Before the revolution, bloggers in Egypt were often-persecuted alternative voices to the Mubarak regime. Their work on Facebook and Twitter was largely credited with launching the revolution in Egypt, as they utilized social media to mobilize activists and plan protests. For the first time, several bloggers in Egypt became household names, including Wael Ghonim, a Dubai-based computer engineer whose work as the administrator of the Facebook page, "We are all Khaled Saeed," helped spark the revolution. In 2011, Ghonim was nominated for a Nobel Prize and named one of TIME magazine's most influential people.
Other bloggers, including Sandmonkey and Alaa Abdel Fattah began writing for high-profile publications, and were invited to join politics and lead new protest movements.
January 2014 – Bloggers are, once again, persecuted in Egypt. Alaa Abdel Fatah, who was arrested on November 29, 2013, remains in custody, and will be put on trial in early 2014 for helping organize unlawful protests, according to Egyptian authorities. His arrest prompted thousands to take to Twitter and Facebook under the #FreeAlaa hashtag, while many noted that they could (unfortunately) recycle the posters and t-shirts from his last arrest.
Local Egyptian media reported that Egypt's prosecutor-general had issued arrest warrants against 14 other bloggers.
"What's going on is putting us back to Mubarak's age – and it's even worse, actually," Gehad Yonis, a 29-year-old engineer and activist told the Guardian.