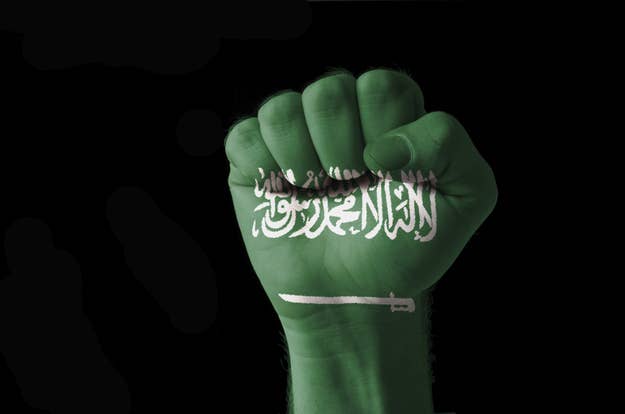 Reports that Saudi Arabia will make a "major shift" in relations with the U.S. are nothing more than a "tempest in a teacup," according to a U.S. diplomat based in the Gulf.
"We are seeing a lot of chatter about this right now but we are not sounding the alarm quite yet, we think that our ties are strong and based on mutual shared interests that won't be rattled by this tempest in a teacup," said the diplomat. "Of course, we'll be reviewing the Saudi concerns, although until now we've seen words rather than actual gestures."
As of Tuesday, the Saudis still had not notified the U.N. Secretary General of their decision to reject a seat on the U.N. Security Council, U.N. spokesman Martin Nesirky said. Announcing the move on Friday, Saudi Arabia said it would reject the highly coveted seat in protest over "double standards" and inaction on Syria and the Middle East peace process at the international body. U.N. watchers pointed out that for all intents and purposes, they still had their seat. A spokesperson for the Saudi mission to the U.N. declined to comment on the matter to BuzzFeed, though the mission confirmed to journalist Hayes Brown that they had not yet notified the U.N. and were waiting for further instructions from Riyadh.
Also on Tuesday, an unnamed source close to Saudi policy told both Reuters and the Wall Street Journal that Prince Bandar bin Sultan was preparing a "major" shift away from the U.S. The source said the Saudi intelligence chief had told European diplomats that Riyadh was disappointed in U.S. foreign policy — specifically U.S. inaction over the war in Syria and warming relations with Iran.
"Saudi doesn't want to find itself any longer in a situation where it is dependent," said the source, who suggested that the Saudis could be rethinking arms purchases and oil sales. "All options are on the table now, and for sure there will be some impact."
Yet no specifics were given as to when the shift would occur or how Saudi Arabia — a longtime ally of the U.S. — would find pivot towards another country that could meet their security needs.
"Where are the Saudis going to go?" asked Shashank Joshi, a research fellow who specializes on the Middle East at the Royal United Services Institute in London. "The reality is that the Saudi options are much more limited than anyone — including the Saudis — want to believe. Only the U.S. can provide the kind of security guarantees that Saudi Arabia needs."
Just last week, the U.S. defense department announced plans to sell Saudi Arabia and the United Arab Emirates $10.8 billion in advanced weaponry, including air-launched cruise missiles and precision munitions. The Pentagon's Defense Security Cooperation Agency also said that it was seeking approval to sell the Saudis $6.8 billion in munitions and other equipment.
"It's simply unrealistic that the Saudis would cancel these weapons deals," said Joshi. "I think this is a temper tantrum that will blow over after they see that it is counterproductive."
Some Saudi watchers have said that rather than look for new allies – such as Russia or China – the kingdom could be planning to hunker down and coral the countries that comprise the Gulf Cooperation Council (GCC) into a common bloc.
"We'll know a lot more after the GCC holds its next meeting on November 6. That's when we'll see how the Saudis are planning on playing this hand," said one western diplomat based in Amman. "Even if they are going to decide to become more insular and keep to themselves and the Gulf, they have to be strategic about it."
Saudi Arabia, said Joshi, can't be seen to be acting too independently or they could scare off other GCC member states – like Oman and Qatar – who have kept close ties with the West.
"They know they don't have a lot of room to maneuver here," he said.
The diplomat based in Amman also pointed out that the reports of Saudi shifting its relationship to the U.S. have been carefully leaked to the press, with the only attribution being handed to Prince Bandar, a former Saudi ambassador to Washington who is seen as foreign policy hawk – especially on Iran.
"We know what his politics and tactics have been in the past. And we don't know how much of this is smokescreen and gestures to try and intimidate the Americans out of their current foreign policy positions," said the diplomat. "But I think at the moment everyone should just take a deep breath and wait and see what actually happens."