Lawyer Representing Chattanooga Shooter's Family In Jordan Says They Have No Ties To Islamist Movements
A lawyer representing Muhammad Youssef Abdulazeez's family in Amman told BuzzFeed News that his uncle had been held for five days without access to a lawyer.
A Lawyer representing the uncle of Chattanooga gunman Muhammad Youssef Abdulazeez says his client has been questioned for five days by the FBI and Jordanian intelligence without access to a lawyer.
Lawyer Abed al-Kader Ahmad al-Khateeb told BuzzFeed News that he had been trying to reach his client, Assad Haj Ali, uncle of Abdulazeez, since he was arrested last Friday.
"I wonder what free country does this, questions a man without giving him access to a lawyer?" al-Khateeb told BuzzFeed News in an interview via phone. He added that Jordanian authorities had seized Haj Ali's computers and cell phones and handed them over to the FBI. "I was told I would only get access to him on Sunday. I was told that U.S. experts were investigating the boy and the uncle and that there would be no lawyer allowed."
"This family has nothing to with the Islamists. [Abdulazeez] is not an Islamist and the uncle is not an Islamist," said al-Khateeb.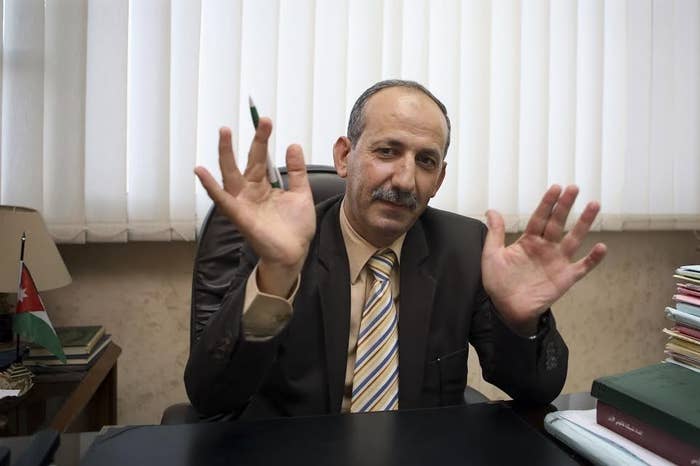 FBI special agent Ed Reinhold said in a news conference Wednesday that the FBI was treating Abdulazeez as a "homegrown violent extremist" and that it was too early to determine whether Abdulazeez was "radicalized" or had any assistance in carrying out the attacks which killed five U.S. troops at two military sites.
"We do not have any indication that anyone else was assisting him on that day," Reinhold told journalists.
The FBI has been interviewing family members and people close to Abdulazeez to put together a timeline of his last few years. A close friend of the family told AP that Abdulazeez had been sent to stay with his uncle in Jordan for a few months by his parents, who hoped the distance would get him away from what they called the bad influence of a certain circle of friends.
A Jordanian official, who spoke on condition of anonymity to AP, said Wednesday that intelligence officers were trying to get as much information as possible about Abdulazeez's time in Jordan from his uncle, Haj Ali.
Haj Ali is "being investigated regarding his relative and the period he (the relative) stayed in Jordan," the official said.
A Jordanian government official who spoke to BuzzFeed News said that the uncle was a religious man, but was not known to authorities as being part of any Islamist movements. Jordanian authorities did not immediately respond to a request for comment from BuzzFeed news about their detention of Haj Ali.