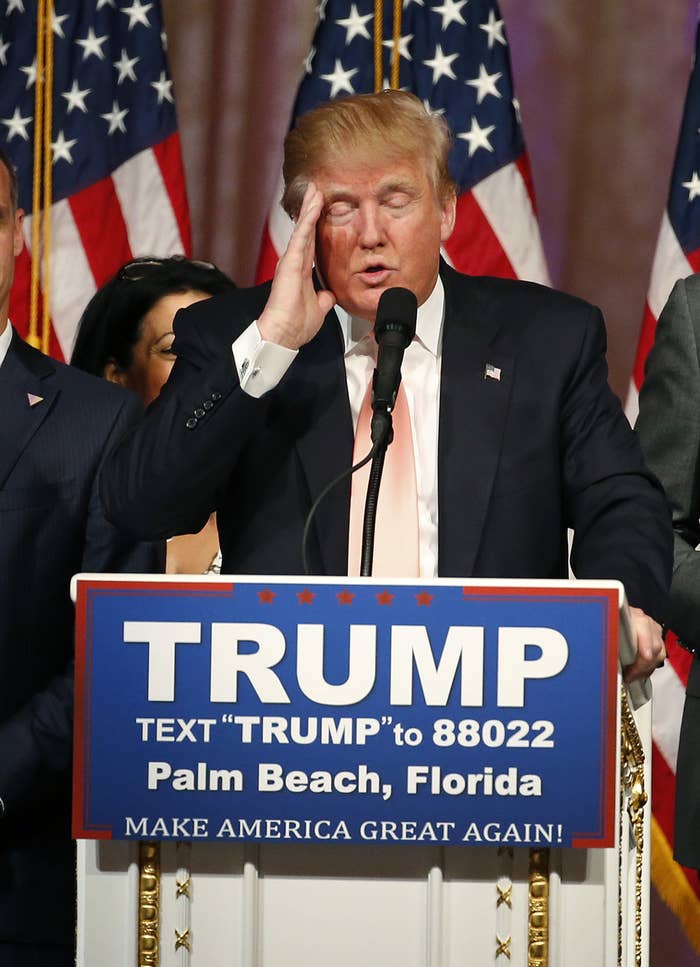 SAN FRANCISCO — Donald Trump's alleged cell phone number, Social Security number, and address were among personal details published Thursday by a hacker claiming to be part of the Anonymous hacking collective.
Many of of those details — such as the cell phone number and management agency — had been previously published online. A call to that number went unanswered, and it was unclear if the Social Security card number belonged to Trump.
A Twitter account associated with Anonymous tweeted triumphantly that the attack was a harbinger of what's to come.
Anonymous declared a "war on Trump" nearly two weeks ago, telling its supporters to focus their attacks on April 1. Trump's personal details were published Thursday in a video featuring a digitally altered voice.
"To show that we are very serious about stopping any proposed Fourth Reich by the fascist Donald Trump we have attached a gift of sorts," says the narrator in the video. "Trump's Social Security number, cell phone number, and other details that might be able to assist you."
Those aligning themselves with Anonymous, however, seemed split on the anti-Trump campaign, with some arguing in #OpTrump chatrooms that even if they disliked Trump's campaign, they believed that freedom of speech was more important and that the Republican frontrunner had a right to his views.
Others asked if it was possible for Anonymous to realistically affect Trump's campaign.
A Trump spokesperson did not immediately respond to a request for comment.
Trump's website survived Distributed Denial of Service (DDoS) attacks in December.
CORRECTION
The quote "stopping any proposed Fourth Reich by the fascist Donald Trump" was mistakenly transcribed as "stopping any proposed forthright by the fascist Donald Trump" in an earlier version of this post.